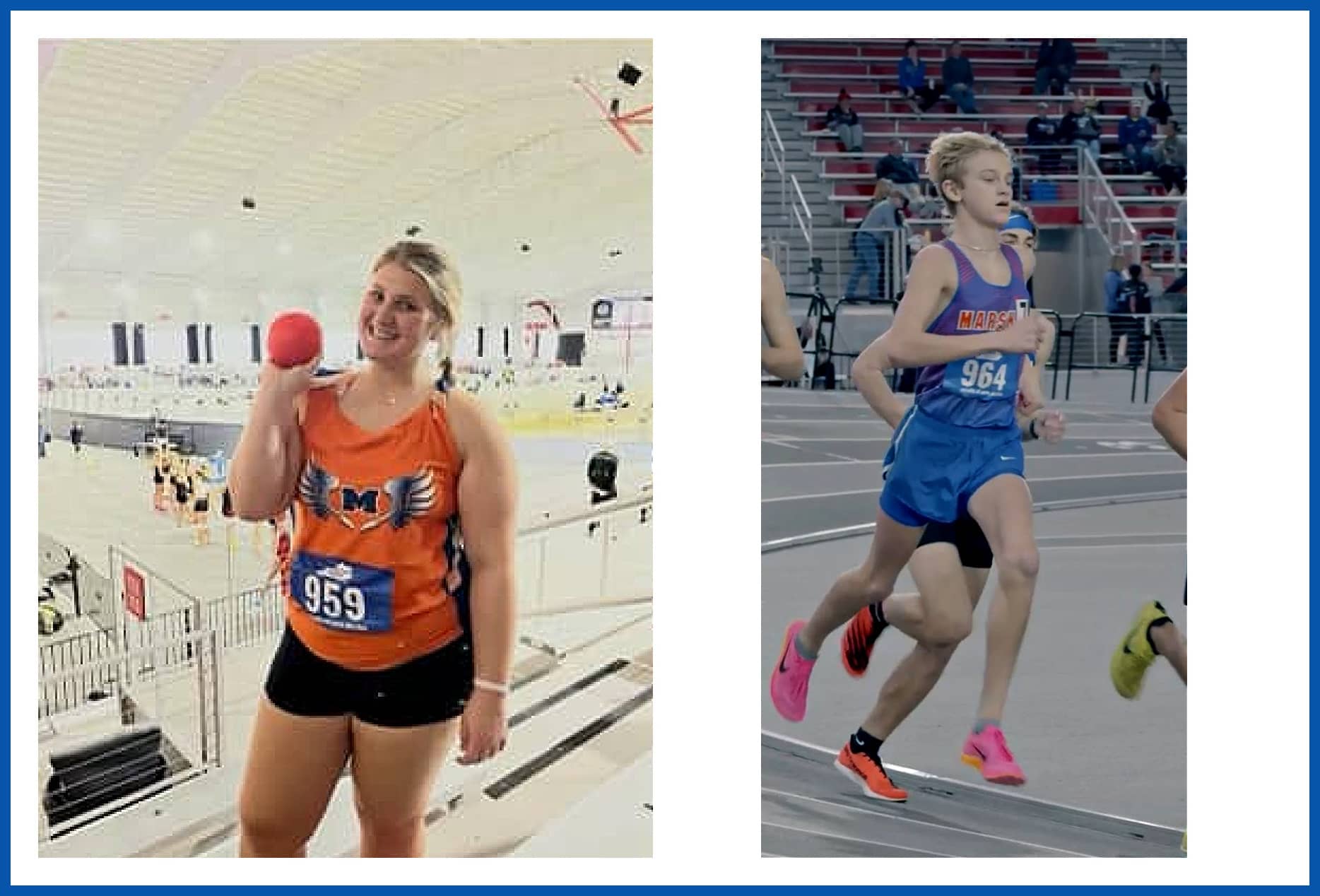 Marshall County track and field took a small contingent to Louisville on Saturday to open up the indoor season at the Eastern Indoor held at the Norton Health Care Sports Center. The athletes tested their early season form against some of the top track and field competitors representing schools and elite teams from 16 different states.
Bailey Allred set two new indoor school records in the weight throw and shot put. In the weight throw, Bailey set the new school mark with a distance of 36-02.75 and finished third. In shot put, her throw of 33-9.25 broke a 38-year-old record by almost two feet and she finished eighth in the meet.
Addison Lyles ran the two-mile event and set a new personal record with a time of 12:22.23.
Ethan McCarty set a new indoor PR in the 800 meters with a time of 2:05.35, third fastest in school history behind Cade Flatt and Will Davis.
Kobey Yates ran the two-mile event in 10:06.40 which was the second fastest indoor time in school history behind Jeremy Burkeen's time set in the year 2000.
The boys 4 x 400 relay team of Tyler Orlandi, Cade Sorrells, Zander Maxlow, and Ethan McCarty ran the fourth fastest indoor time in school history in 3:36.18 and placed 10th in the meet.