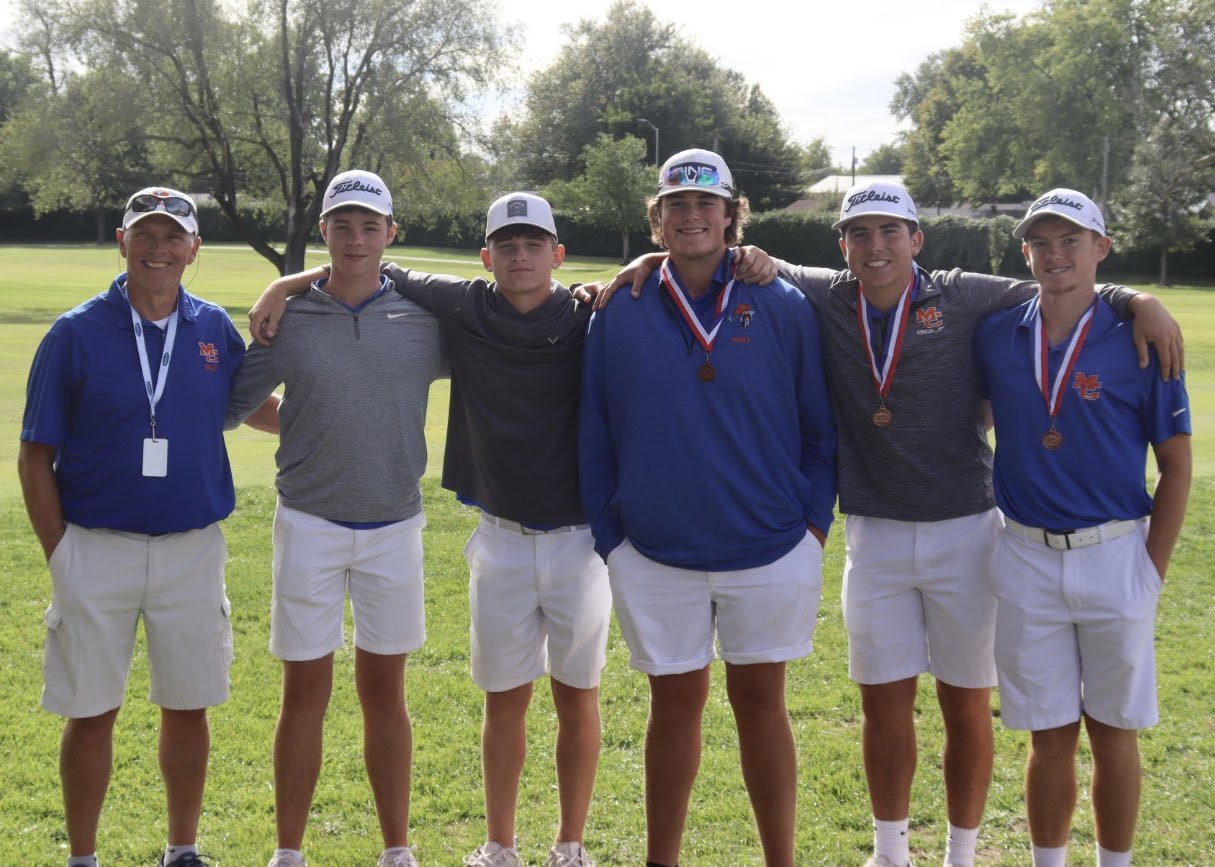 At the end of today's first round of the KHSAA Boys' State Golf Championship at Bowling Green Country Club, the Marshals are in fifth with a team score of +21 (309). Madison Central leads the field at +9 (297) followed by Bowling Green in second at +16 (304).
The Marshals are just one stroke off of fourth place Lexington Christian at +20 (308).
Three Marshals finished with 4-over rounds of 76. David Jack Morris, Ryan Stokes and Trey Wall all finished tied for 19th. Logan Davis shot 9-over 81 and is tied for 49th and Gunner Hoover 14-over 86 and is tied for 75th.
Brady Smith with Christian Academy-Louisville leads after the first day with a 5-under 67. Madison Central's Mason Hamrick and Warren Tomis are second and third respectively with scores of 69 and 70.
All teams and individual players will advance to tomorrow's final round. Hoover will be the first one off on Wednesday at 9:10 followed by Davis with a 9:20 tee time, Wall at 9:30 on Wednesday, Stokes 9:40 and Morris the last off at 9:50.