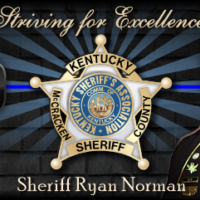 On August 4th, 2022, at approximately 3:30pm, A Deputy with the
McCracken County Sheriff's Office conducted a traffic stop on Oaks Rd.
near Estes Ln. The vehicle was a 2005 Chevy Van (Taxi Cab) driven by
46-year-old Angela D. Thomas of Paducah, KY.
During the investigation, it was discovered that Thomas was in
possession of a quantity of Crystal Methamphetamine, a quantity of
Marijuana, and several other items related to Drug Paraphernalia.
Records indicate that Thomas is currently on probation for prior
Methamphetamine related charges.
Thomas was arrested and transported to the McCracken County Regional
Jail where she was lodged.
Arrested: Angela D. Thomas, 46 of Paducah, KY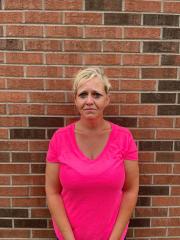 Charges:
* Failure to Wear Seatbelts
* No Registration Receipt
* No Registration Plate
* Possession of Cont. Sub. 1st Degree (Methamphetamine)
* Possession of Marijuana
* Possession of Drug Paraphernalia