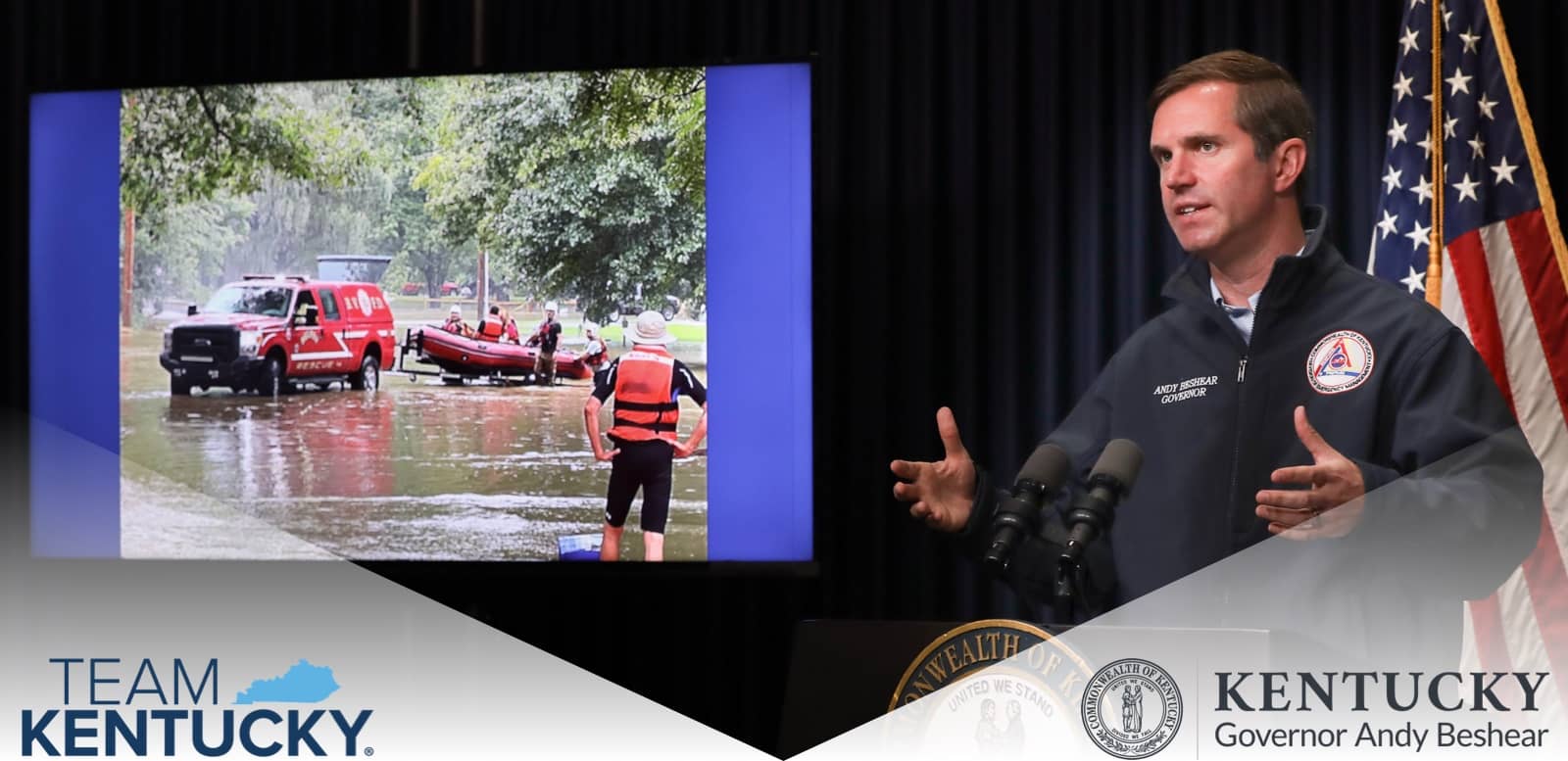 FRANKFORT, Ky. (Aug. 3, 2022) – Today, Gov. Andy Beshear provided an update on rescue and recovery efforts following historic flooding in Eastern Kentucky. The Governor said the death toll remains the same, 37, but is still expected to increase and that vicious heat is expected in the impacted regions, where cooling centers are open.
"Our biggest concern for today and tomorrow is the weather. It is very, very hot," the Governor said. "Highs are ranging in the 90s. Combined with a humid air mass, it's going to make it feel much hotter. That's why we have set up these cooling centers."
Yesterday, Gov. Beshear visited the Emergency Operations Center (EOC) and emergency shelter at Shelby Valley Elementary School in Pike County and the Floyd County EOC and emergency shelter. He met with local officials in Breathitt County and toured the high school in the City of Jackson.
The Governor reminded Kentuckians to visit the state's flood resources web page for information about the different types of help and services, including individual assistance directions, for flood victims. Those seeking to donate to the Team Eastern Kentucky Flood Relief Fund, where all proceeds go to help victims, can visit TeamEKYFloodReliefFund.ky.gov.
Fatalities
There are 37 confirmed fatalities in five counties:
Breathitt – 8
Clay – 2
Knott – 17 (13 adults and 4 children)
Letcher – 3
Perry – 7
Gov. Beshear noted that Kentucky State Police is reporting three missing persons within the affected posts. But the Governor said this number does not consider other missing person reports made to local agencies.