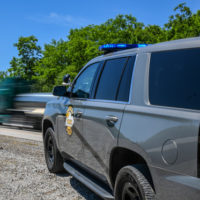 UPDATE
August 1, 2022. 9:45AM
Wilcox has been located and arrested in Carlisle County by the Kentucky State Police and the Carlisle County Sheriff's Office.
July 31, 2022
Re: Wanted Person Fleeing from Law Enforcement
The Graves County Sheriff's Office is currently assisting the Carlisle County Sheriff's Office and the Kentucky State Police in searching for Dennis Wilcox, who is wanted out of Graves County.
Wilcox was last seen just inside Carlisle County in the Beulah / Kirbyton area, after abandoning a vehicle. Wilcox is wanted in Graves County for failing to appear in Graves District Court on a charge of felony receiving stolen property.
Wilcox is a white male, 5'11" tall and weighs approximately 175 pounds. He has brown eyes and sandy blond hair. He was last seen wearing a white tee-shirt. He has a beard and may have his hair in a ponytail. Wilcox also has tattoos on his arms.
If you live in western Graves County near the Carlisle County line, please make sure your vehicles and property is locked and secured. Wilcox criminal history includes vehicle theft.
If you see Dennis Wilcox, please dial 911 and provide the dispatcher with your exact location.
The picture provided is from 2019 but it was the most recent picture that could be located.