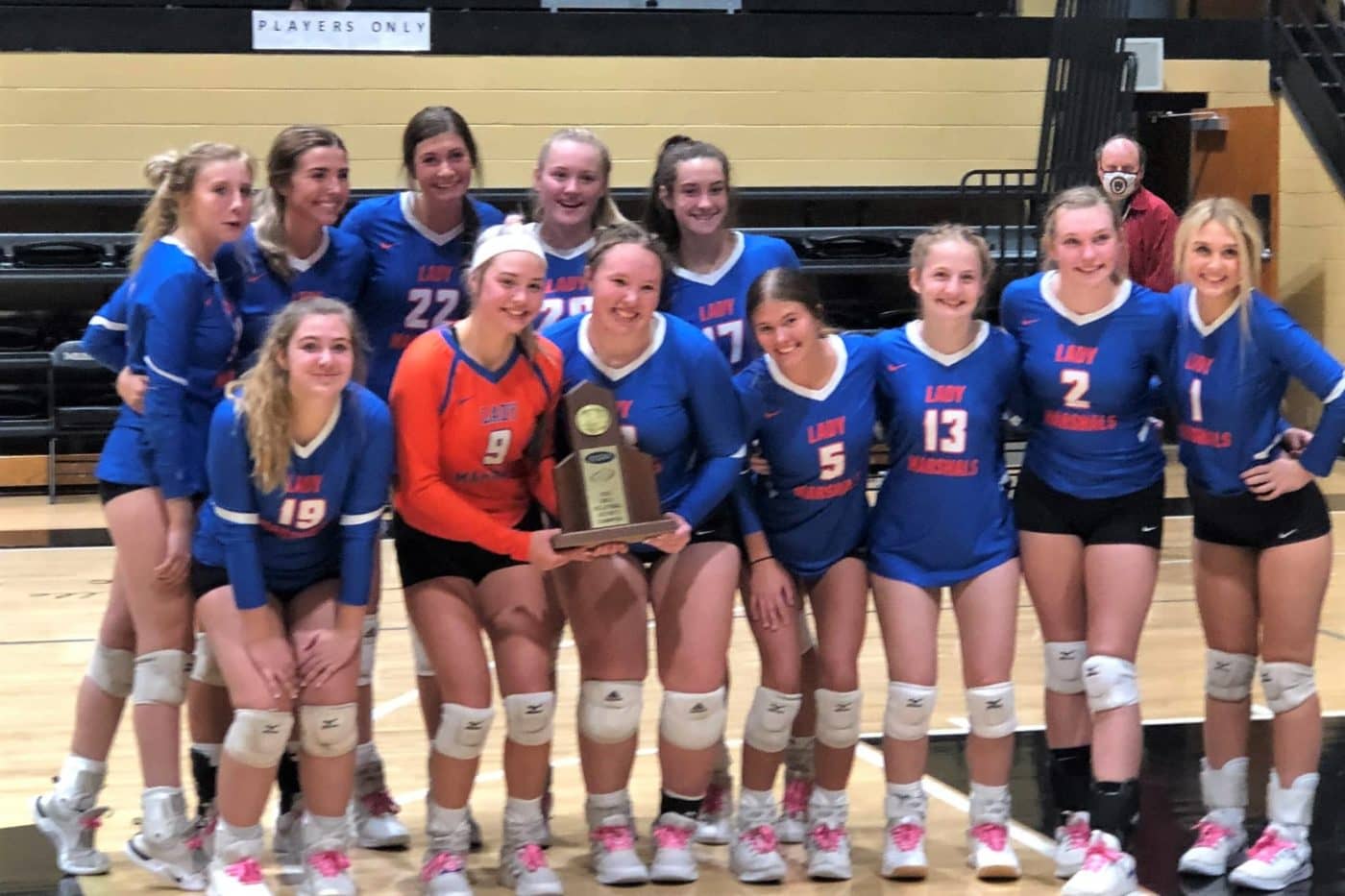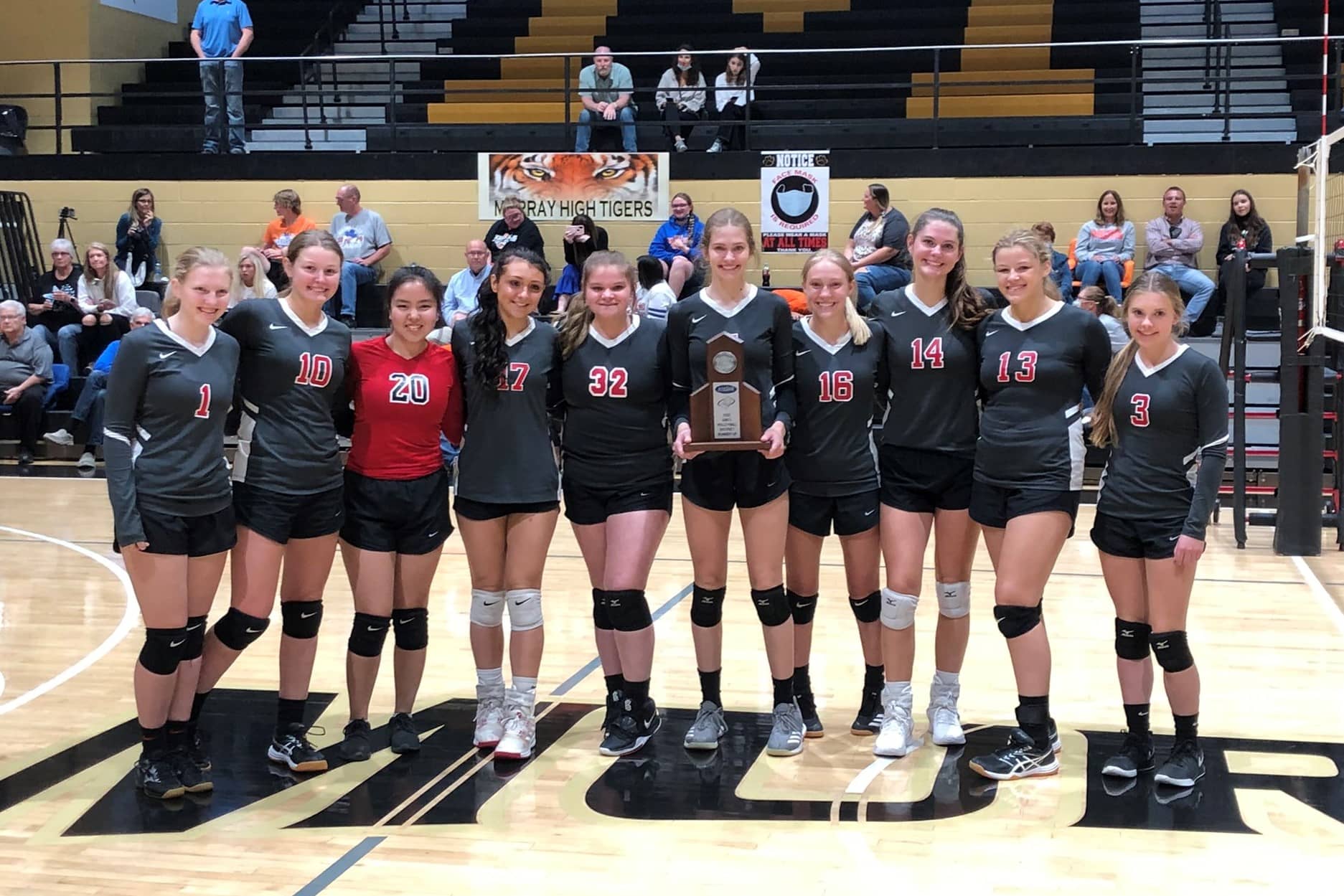 The 4th District Volleyball Championship between the Lady Marshals and CFS Lady Eagles was the sixth time over the last seven years the title game has been decided between the two teams from Marshall County. Tuesday's 3-0 (25-21, 25-23, 25-10) win by the Lady Marshals over CFS was their first title over the Lady Eagles since 2017.
Halle Langhi's 15 kills led the way for the Lady Marshals aided by seven from Sarah Bremmerkamp. Setter Annie Beard had 25 assists in the win and in digs, Maddie Irvan led with 15 followed by Ashley Bremmerkamp with 14. Alyssa McClain had seven aces with her powerful jump serve and as a team, they recorded 17 aces.
For CFS, they were led in kills by Cori Hood with eight and six each from Lillian Burnett and Gracie Howard. Rhema Howard led in assists with 15. In digs, Burnett had nine and Jayden Jackson and Gracie Howard had eight each.
Halle Langhi, Ashley Bremmerkamp and Annie Beard were selected to the All-District Team from Marshall County. Making the team from CFS, Jayden Jackson and Lillian Burnett.
Since 2002, Marshall County and Christian Fellowship have played 60 times, the Lady Eagles with the edge winning 31 matches to 29 for the Lady Marshals.
Both teams advance to next week's Region 1 Tournament at Ballard Memorial.