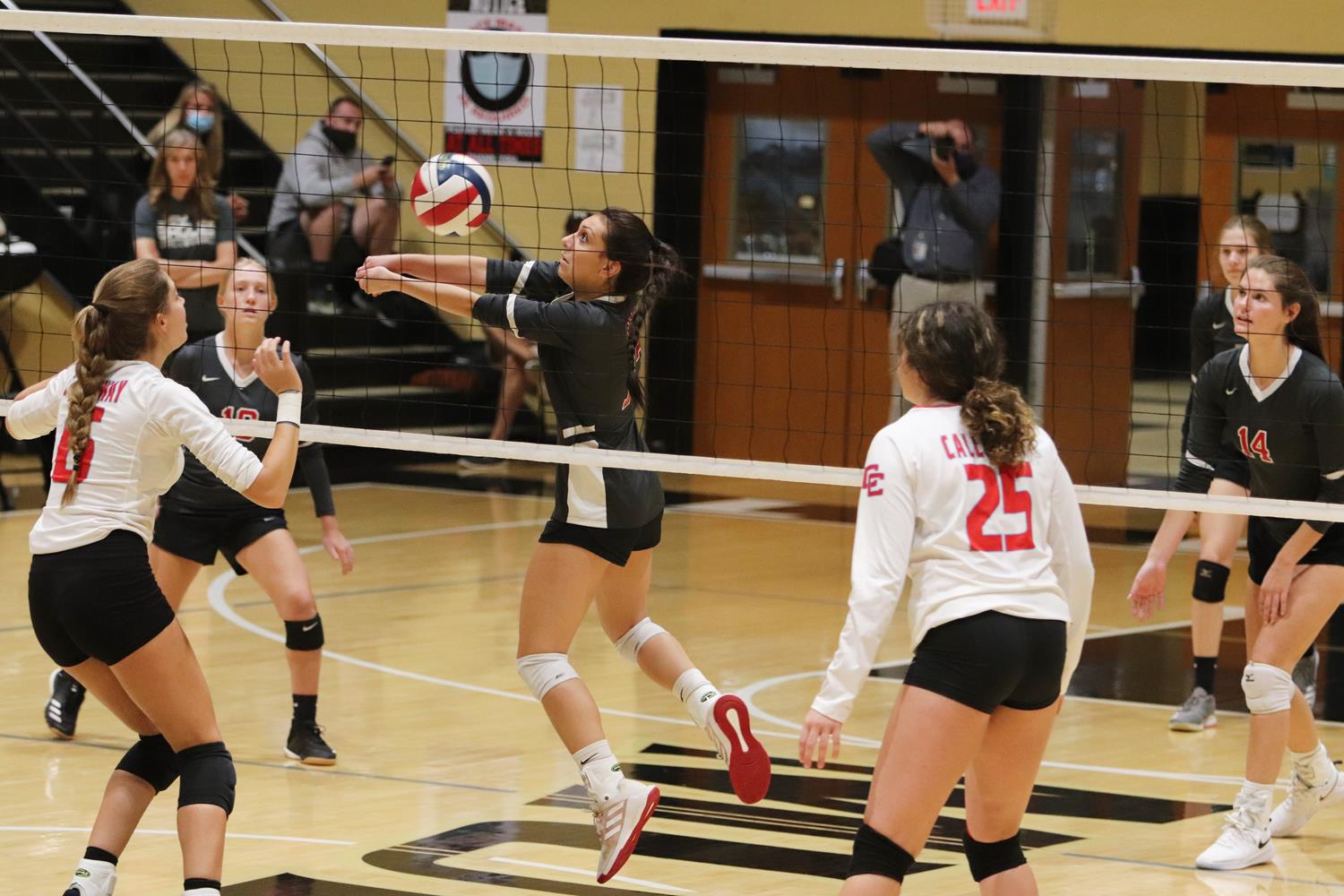 After missing out on the 4th District Championship game last year, Christian Fellowship is back in it after Monday's 3-1 (25-19, 23-25, 25-11, 25-18) semi-final win over Calloway County. The Lady Eagles string of five straight appearances and automatic spot in the Region 1 Tournament was snapped with last year's 3-2 loss in the district semi's to the Lady Lakers.
Up 10-5 in the first set, the CFS lead was cut to two points before stretching it back out to five at 21-16 on two straight kills by Lillian Burnett. Another kill by Burnett capped a 4-0 run that ended on a kill from Calloway's Gracie Friedrich before the 25-19 first set win for CFS.
CFS fell behind in set two 6-4 and took the lead at 7-6, stretching it out to 20-10 on a kill from Lilian Griggs. With a win in set two in sight for CFS leading 23-15, Calloway County went on a 10-0 run to win the set 25-23 and tie the match at 1-1.
CFS took early control of the third set – two straight kills by Gracie Howard and Cori Hood put them up 12-6 and they finished out the 25-11 win with another kill from Hood, a kill by Jayden Jackson and an ace by Rhema Howard.
The Lady Eagles jumped out to 5-0 in the fourth set and kills from Burnett and Jackson stretched the lead to 7-1. Calloway cut the lead to 11-8 and that was as close as they would get, the Lady Eagles taking the set 25-18 for the 3-1 match win.
Burnett led with 17 of the team's 50 kills, Hood had 10, Gracie Howard and Rhema Howard had seven each, Jackson five and Griggs with four. Rhema Howard had 34 assists and had three aces. Gracie Howard led in digs with 21, Jackson had 19, Rhema Howard 16, Burnett 15 and Griggs 13.
CFS (21-13) will play for the 4th District title against Marshall County (19-5) tonight at 6:00 at Murray High.