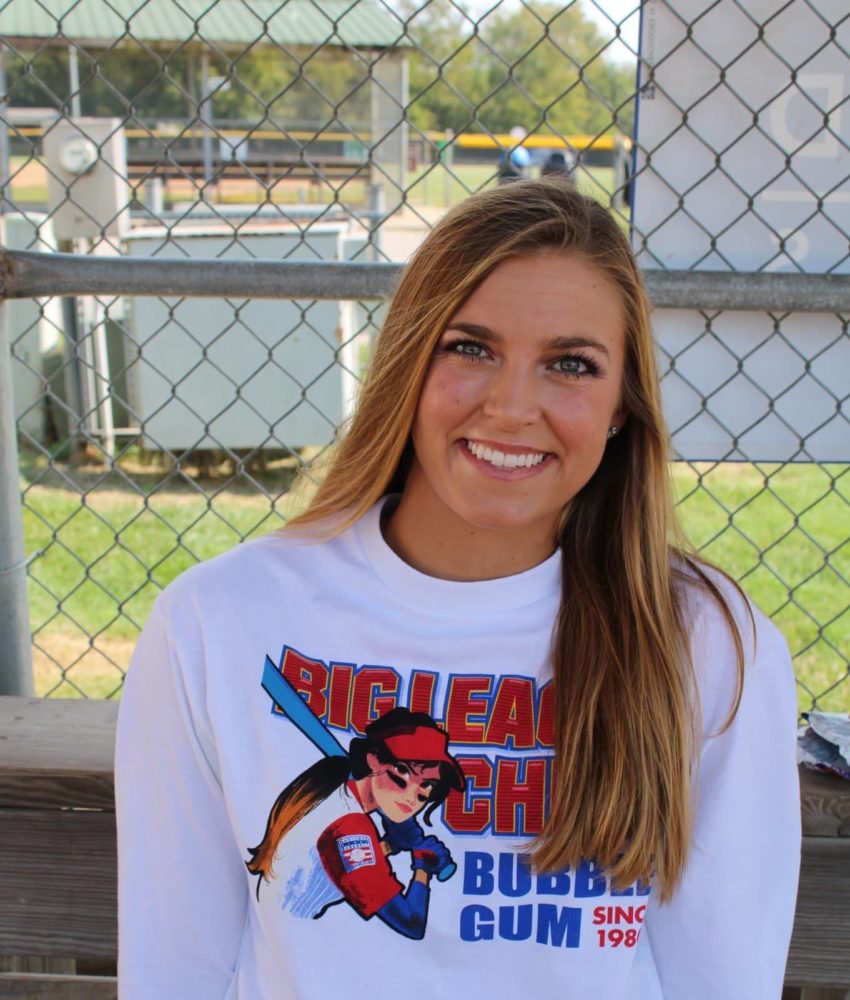 By LARRY VAUGHT
She wasn't sure if the Instagram message she got was legitimate or spam but Kentucky junior softball player Tatum Spangler was curious enough to see if the contact from Big League Chew Bubble Gum was real or not.
"I responded and they asked if I was interested in partnering with Big League Chew. I immediately said yes and they told me how they were partnering with athletes," said Spangler.
Now Spangler is one of nine athletes nationally — and one of three softball players along with Charla Echols of Florida and Brooke Nelson of Washington — to have an endorsement deal with Big League Chew.
"I have always liked bubble gum. The brand Big League Chew, you see it in concession stands at games and places like Dick's Sporting Goods and other sporting goods stores. You just see it everywhere you go in the sporting world," Spangler said.
"It was really kind of special to partner with them and have little kids look up to me just like I grew up seeing it around every Little League park I was in."
Spangler says she normally does not chew gum in games but will in warmups. She said the "whole team was excited" for her deal because most of them like gum.
"I will definitely have some gum in the dugout now," Spangler said.
Spangler, a senior, hit .344 and drove in 23 runs last season and is a career .320 hitter at UK. She also went 4-3 on the mound last season with a 2.44 earned run average.
She has "no idea" why Big League Chew picked her to endorse its product.
"I didn't ask why they picked me. It was definitely an honor because there are a ton of amazing players out there and to be picked out of literally millions, it was  a real honor and exciting to be kind of a role model for all the little girls out there," she said. "They have more baseball than softball things and to get softball recognized with a baseball company is even better.
"It is really cool and really special for them to come to me. I don't know what I did but it is pretty cool for me and hopefully our team, too. It's a real blessing to be part of the Big League Chew team and hopefully this can only add to the growth of softball and bring even more recognition to our sport."
"To incorporate softball on the shirt that way is special because there might be a little girl who sees that and says, 'I can do this and wear one of these.' I just really appreciate them putting softball on there for everyone to see."
---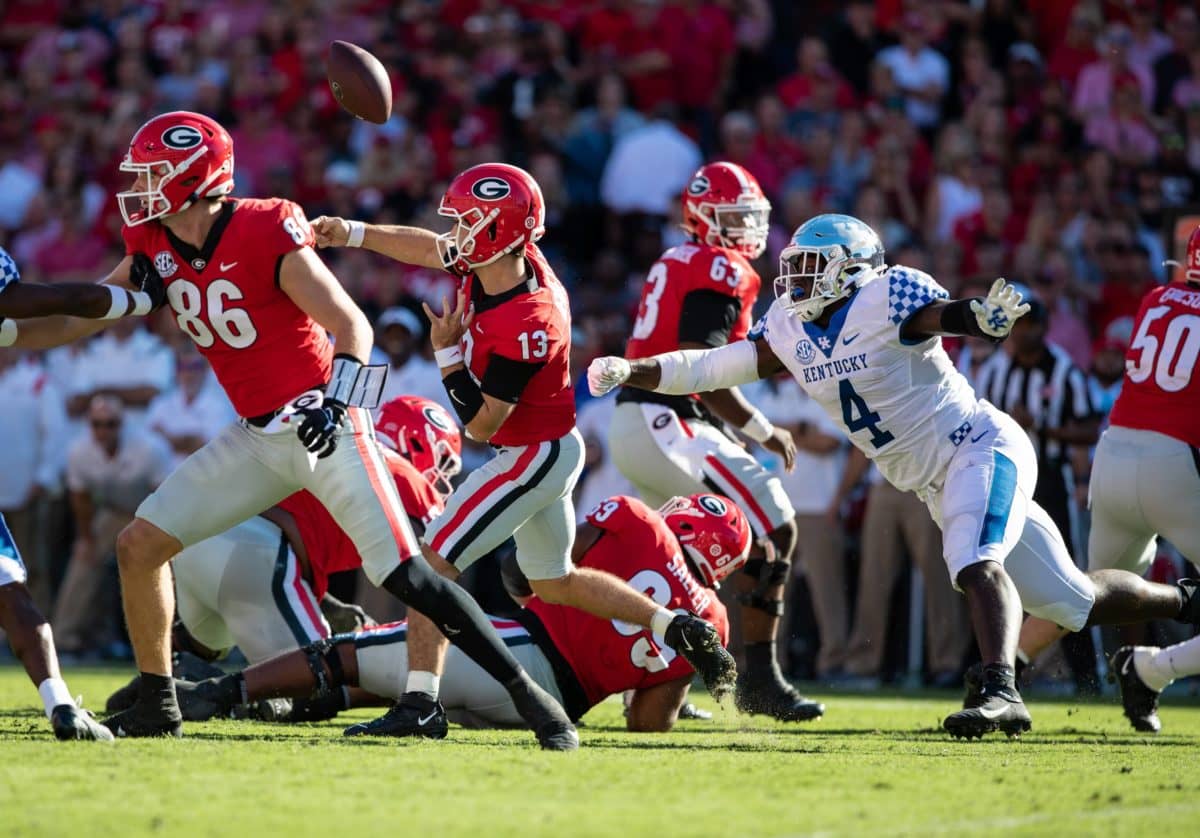 Senior defensive lineman Josh Paschal is Kentucky's inspirational leader and he says not to worry about the Cats letting the 30-13 loss at Georgia impact how UK will play at Mississippi State Oct. 30 after a bye week.
"We don't like losing," Paschal said. "It's not something we are used to now. The vibe (after the game) is to work hard and heal our bodies (during the bye week). We are not comfortable with this loss. We are going to bounce back and be a hungrier team than before."
Paschal said the players learned that they have to "stand firm in adversity" in the loss to No. 1 Georgia.
"Give them credit. Against the No. 1 team, you can't make mistakes," Paschal said. "We just had some missed assignments on our part. It was kind of us beating ourselves at times.
"We have to learn how to respond and limit them as well. We have to keep going, keep pushing. When you face adversity, jump on top of it. We are blessed to have a bye week to rest our bodies but at the same time we have to put in the work to make sure it does not happen again."
Kentucky recruiting coordinator/tight ends coach Vince Marrow said having this week off before going to Mississippi State is what the team needed.
"Sometimes you have got to thank the Good Lord for things that happen and this is the right time for that (the bye week) to happen for us," Marrow said. "We lost (Octavious) Oxendine, (Marquan) McCall to injuries. (Offensive tackle) Darian Kinnard is banged up. This is a much needed rest.
"Now we won't let off the gas. We will be ready to play. We will be ready to go forward. We are still in the right spot. I am very fired up about where we are and what we can still do."
Marrow thinks there's a chance McCall, a nose guard, could  play some at Mississippi State. He is confident receiver Josh Ali will be back after missing two games.
Even freshman receiver Dekel Crowdus, who has not played because of a preseason foot injury, might be ready to go.
"Dekel is moving around. I want to say yes (on him playing) but that is up to the trainers," Marrow said. "Before he was hurt, he was like Wan'Dale (Robinson). He was the fastest guy on the team and we could use that speed."
---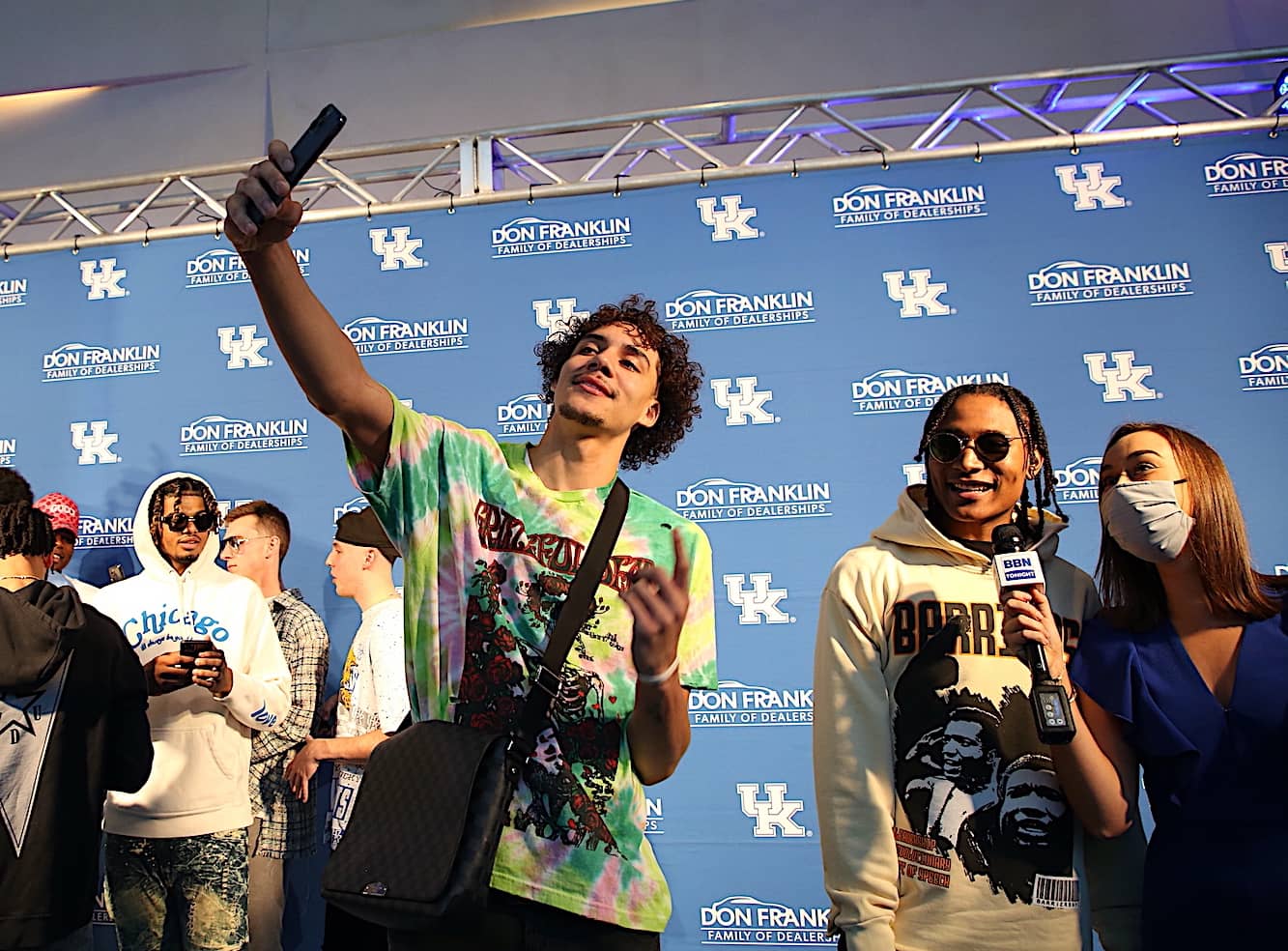 Kentucky assistant coach Orlando Antigua had no trouble telling after watching film that Lance Ware was the "heart and soul of physicality" for UK last season despite his limited playing time.
"He didn't play as many minutes as he would have liked but he has improved a lot and really is a great facilitator for a big man," Antigua said. "He has a great IQ on the court and a great feel for the game. He moves really well for a guy his size.
"He has to physically mature to finish through contact at the rim and get more confident making plays for himself. A lot of times he prefers just to create for others, which is a unique ability for a guy 6-9, but he has to finish more plays himself."
The 6-9 sophomore's best game last season was against Missouri when he had eight points, 10 rebounds and three blocks in 29 minutes. He had a career-high 13 rebounds against Mississippi State.
Ware wants Calipari and UK fans to expect a lot from him this year.
"You can expect a leader. Keep the same stuff obviously I was doing last year. Playing hard. But the big thing I'm working on is learning from my mistakes, watching film of last year," Ware said.
"As a freshman, I made some freshman mistakes, silly mistakes. Fix all that and be able to stay on the court and make an impact."
---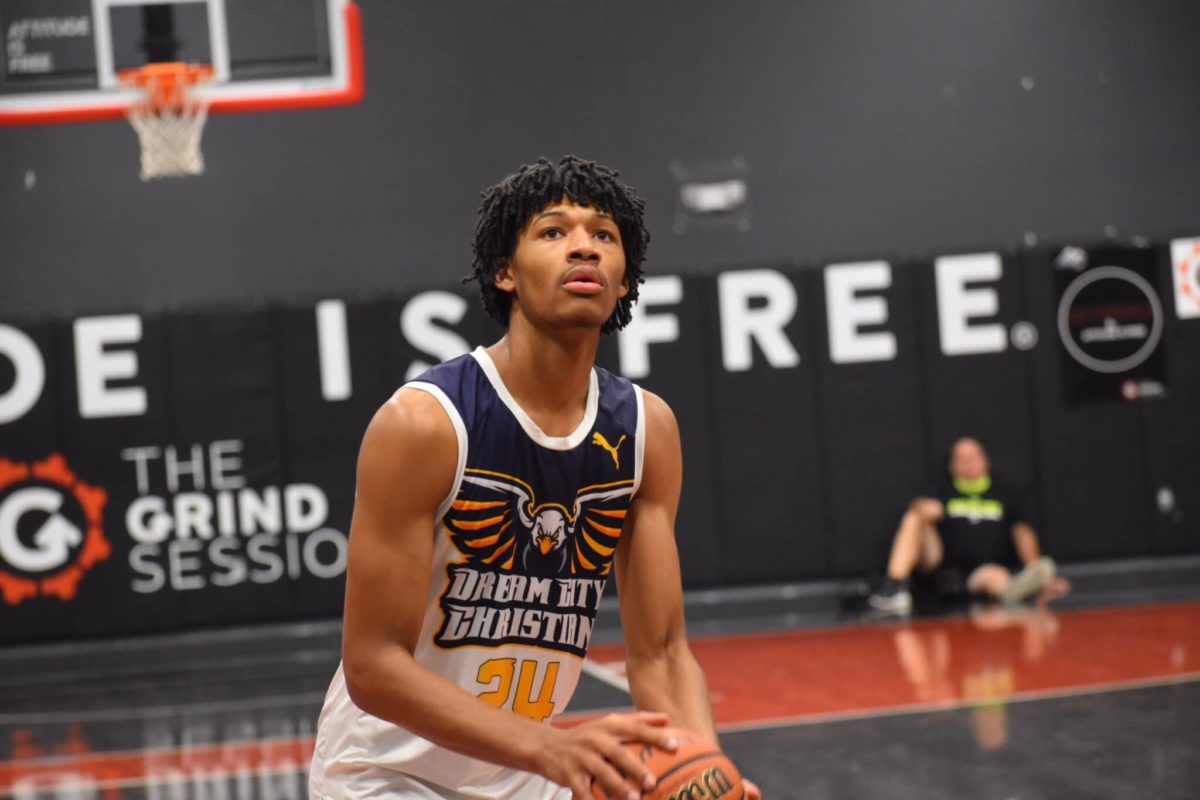 No one in Kentucky probably knows more about UK basketball commit Shaedon Sharpe than Dan Hudson. He's director of the Grind Session and has been the organizer/director of Marshall County Hoopfest and McCracken County Mustang Madness — two events where Sharpe has played.
The 6-5 guard at Dream City Christian (Ariz.) is ranked as the No. 1 player in the 2022 recruiting class.
Hudson watched him play as a sophomore at Sunrise Christian (Kan.) before he transferred to Dream City for his breakout junior season that continued with his impressive summer league play.
"The thing you like is how efficient he is," said Hudson. "He will get 20 or 25 points but it is a sneaky 25 on 6-for-8 shooting and free throws. He shoots a high percentage. I think he knows he can score at any time he wants but he chooses to pick his spots."
Hudson said those closest to Sharpe told him early that he could be special like some other recent players from Canada.
"He was coming off the bench at Sunrise as a sophomore. It was just a matter of him getting enough playing time to show what he could do," Hudson said. "Once he realized he could do it on a big stage, he gained more confidence. Once he figured it out this past winter, he made life miserable for everyone.
"He does everything at a high level, including playing defense. He is a shot blocker with a 42-inch vertical and can do a lot of stuff around the basket. His passing is also at a high level. He has a high basketball IQ. He's an incredible kid off the court, too. Kentucky fans are really going to love him."
He may also be on campus a lot earlier now than originally expected. Instead of playing a full season with Dream City Christian, Sharpe may graduate in December and enroll at UK in January to have a semester to practice and work out before his freshman season.
Dream City opened its season in Las Vegas last week and Sharpe had 24 points on 10-for-15 shooting and nine rebounds in his team's win.
---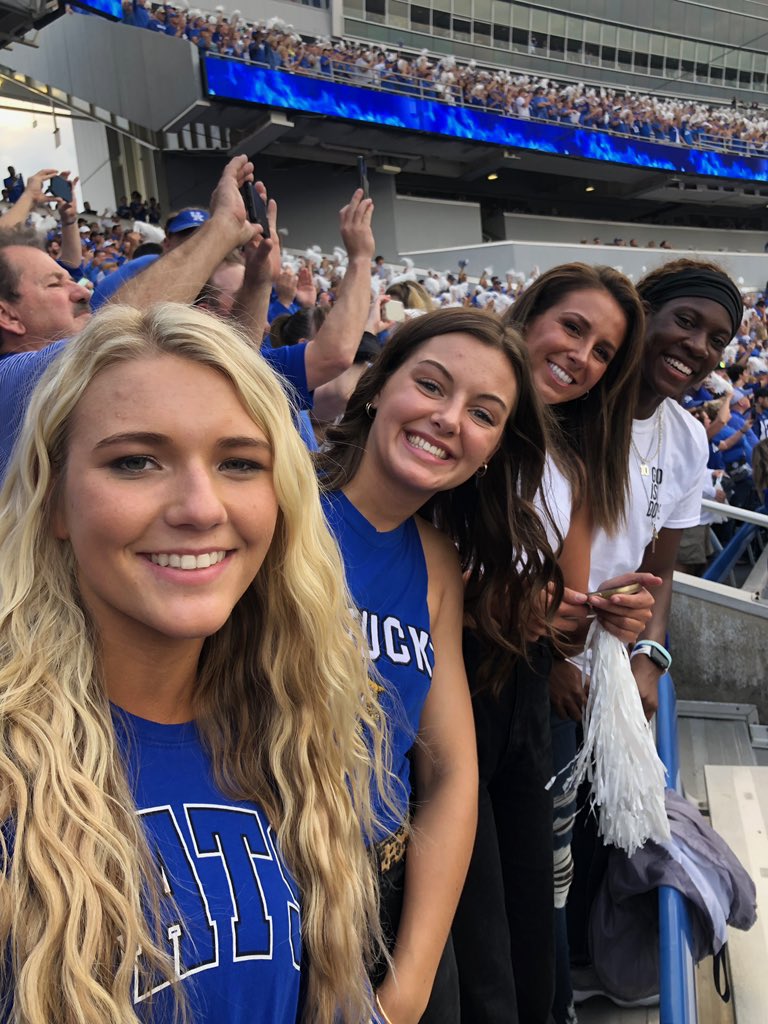 Kentucky women's basketball will hold its own Blue-White Game Sunday at Memorial Coliseum and junior guard Emma King believes UK will be a much better team this season.
"I think this team has a lot of potential. We have a very athletic team and a more veteran team that I think will work to our advantage," King said. "We do have fewer players so if injury happens, we might struggle.
"But this team as far as better chemistry and being older and more mature and able to play together, I think we will do just fine."
King said UK had a lot of adversity last year with the unexpected resignation of then head coach Matthew Mitchell followed by Kyra Elzy being elevated to interim head coach and then permanently named head coach. The team and coaching staff also had to deal with COVID protocols.
"It was a very difficult year. I think everybody on our team would say that, coaches included, and I don't think we realized how hard and strenuous it was until we could sit back and finally breathe," King said. "There were so many changes. There was so much it was like a whirlwind and everybody's head was somewhere different.
"It was difficult mentally for everybody because of how many changes there were but we made it through. I think that is honestly why our team is so much stronger this year. We have faced that adversity and not many teams had as much adversity as we did.
"It has made us closer. We feel great. Coach Elzy has a year under her belt, we are feeling good and we are playing well together. I feel like we are all meshing well together."
Even with the adversity, UK was ranked all season and beat five ranked opponents, including top 15 teams in consecutive games.
"There had been just 10 of us and 11 now with the new walk-on (Kristen Crenshaw-Gill) and our team is just way closer this year," King said. "We get along so well and our personalities just mesh. It has been so much fun working with this team and I think it's going to really pay off on the court for us."
---
Quote of the Week: "I still love this team as much right now as I did this morning. I love this group and the way they played. But that is what the No. 1 team in the country looks like. That is what we are aspiring to be," Kentucky coach Mark Stoops after his team's 30-13 loss to No. 1 Georgia.
Quote of the Week 2: "He's super physical. One of the hardest runners in our conference. It's like hitting a brick, man. People bounce off him. You've got to get his cleats out of the ground because he's not stopping. You've got to be a willing tackler," Georgia coach Kirby Smart on Kentucky running back Chris Rodriguez.
Quote of the Week 3: "He was such a strong Christian man. I know how much he loved Jesus. I know he will be waiting on me when I get there but I miss him so much already," 84-year-old UK fan Eleanor Kelly of Lexington on the passing of former UK All-American offensive lineman Warren Bryant at age 65.