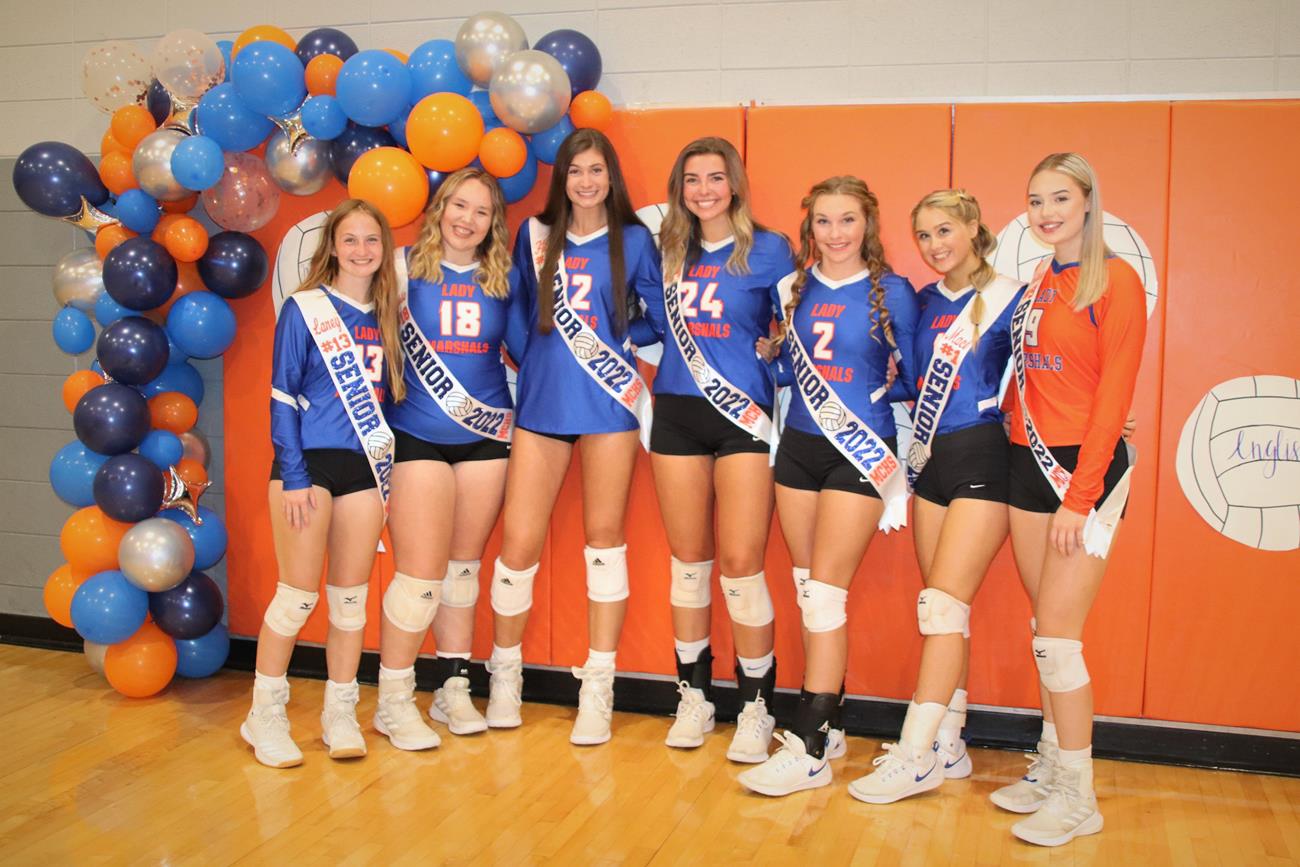 Seven volleyball seniors were recognized Monday before the Lady Marshals played a district match against Calloway County – Ashley Bremmerkamp, Laney Evans, Macy Inglish, Halle Langhi, Alyssa McClain, Neely Northcott and Hannah Smith.
The Senior Night was complete with 3-0 win over Calloway County, 25-19, 25-20 and 25-17.
The Lady Marshals followed Monday's straight set district win with another one on Tuesday over Murray 3-0 (25-11, 25-18, 25-10).
Halle Langhi led in the win over Calloway with 20 kills, Alyssa McClain had eight and Neely Northcott four. Laney Evans had 30 assists and McClain with four aces. Hannah Smith and Sarah Bremmerkamp finished with three kills each. Ashley Bremmerkamp led in digs with 18 and five each were recorded by Halle Langhi and Macy Inglish.
Against Murray, Langhi had 10 kills, Northcott six and McClain four. Annie Beard led in assists with 15 and Evans had 10. In digs, Ashley Bremmerkamp finished with 16 and Maddie Irvan had 15. Langhi served up eight aces and Northcott three blocks.
Thursday, the Lady Marshals will have another shot at beating Ballard Memorial after falling 3-2 to the Lady Bombers on August 31.
Lady Marshals vs Calloway County (Senior Night)