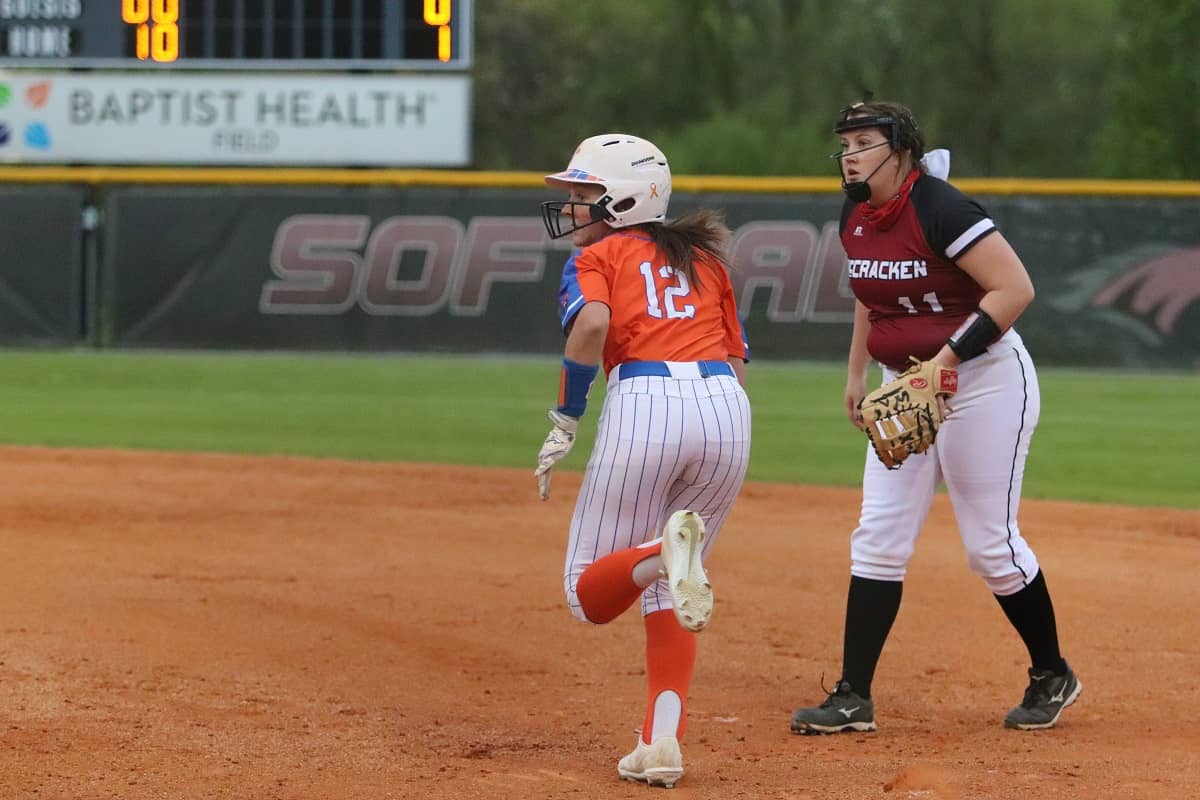 A battle of two top 20 teams in the state, both 6-2 coming in, ended in McCracken County picking up their 16th straight win over Marshall County. Since consolidation in 2014, the first five years in the region were dominated by McCracken County. In 2018 and 2019 the Lady Marshals carried the region crown, but have yet to notch a win over the Lady Mustangs.
Freshman Chloe Coursey and senior McKenzie Elkins led the Lady Marshals with two hits a piece while Sarenna Thomassi batted in two runs. Annie White was the MVP for McCracken County – the sophomore went 2-for-3 at the plate with three RBIs and earned the seven inning win, allowing eight hits, three runs and struck out seven.
The Lady Mustangs notched their first run in the bottom of the first on an error and went up 3-0 in the bottom of the third on a two out 2-run single by White. They added two more in the bottom of the fifth to go up 5-0, those runs scoring on two out singles by White and freshman Karleigh Walker.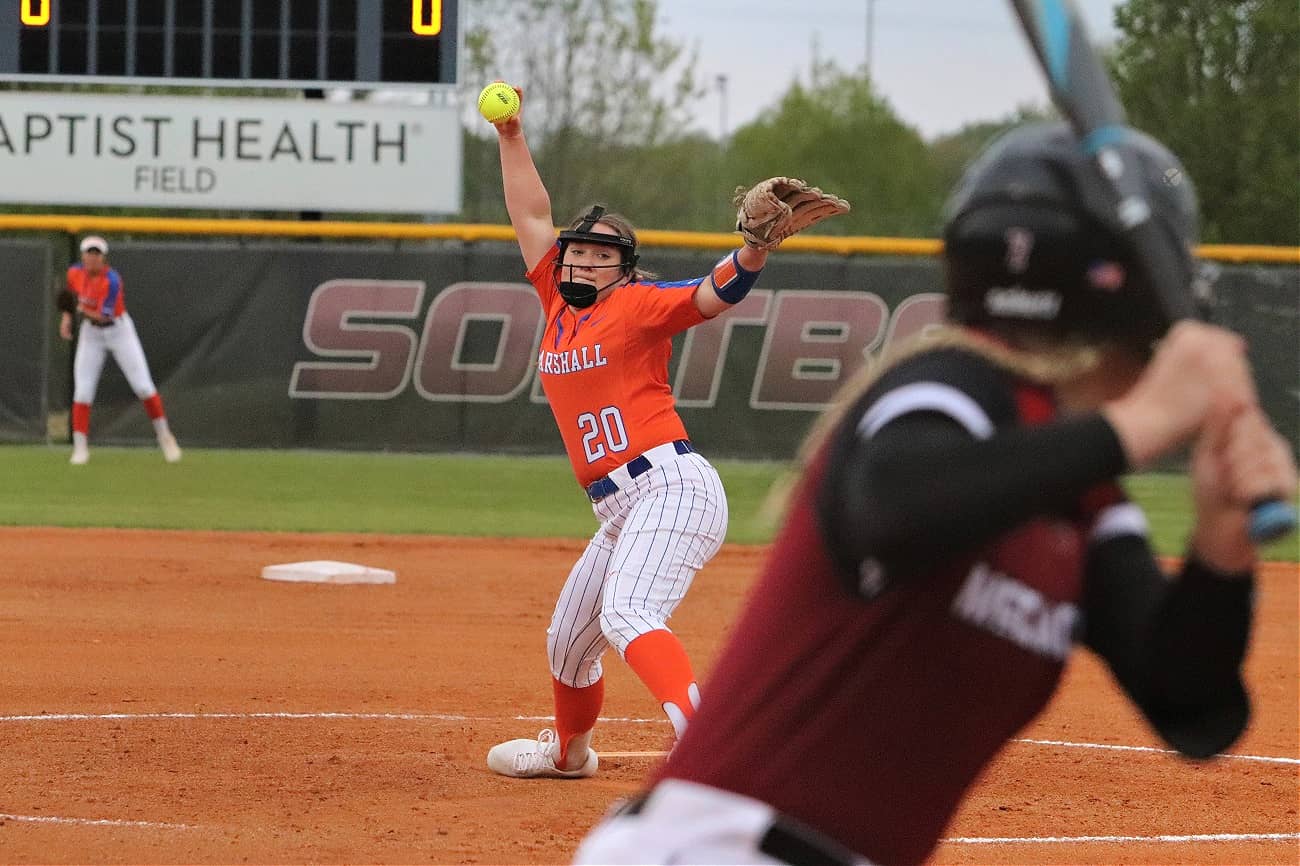 The Lady Marshals tallied their first run in the top of the sixth, Layne Pea running for Kinley Edwards, crossed the plate on a ground ball hit by Riley Piercefield who reached base on an error.
McCracken County added their sixth run in the bottom of the sixth on a sacrifice by Ariel Fox.
With two outs in their final time at the plate, the Lady Marshals scored two runs off a single by Tomassi, leaving two stranded with the final out of the game on a diving catch of Piercefield's fly ball to centerfield.
Over five innings, freshman Gracelyn Darnall allowed seven hits, four earned runs with one strike out.
They will get another chance to get that first win over McCracken County on May 6 at home. The Lady Marshals will play at Paducah Tilghman (3-2) on Thursday before three games in the Dan Cummins Classic in Georgetown, Ky. on Saturday against Madison Southern, Male and Pendleton County.
Marshall         0  0  0  0  0  1  2   3  8  2
McCracken   1  0  2  0  2  1  x    6  8  1
Marshall: Pursley 1/4, Vasseur 1/3, Tomassi 1/3 (2 RBI), Edwards 1/2, Coursey 2/2, Elkins 2/3
McCracken: Fox 1/3 (RBI), Hutchins 1/1, White 2/3 (3 RBI), Walker 1/3 (RBI), Smithson 1/3 (2B), Story 1/3, Duren 1/3
Marshall: Darnall 5.0 (7 hits, 6 runs, SO 1), Thorpe 1.0 (1 hit, 1 run)
McCracken: White 7.0 (8 hits, 3 runs, SO 7)