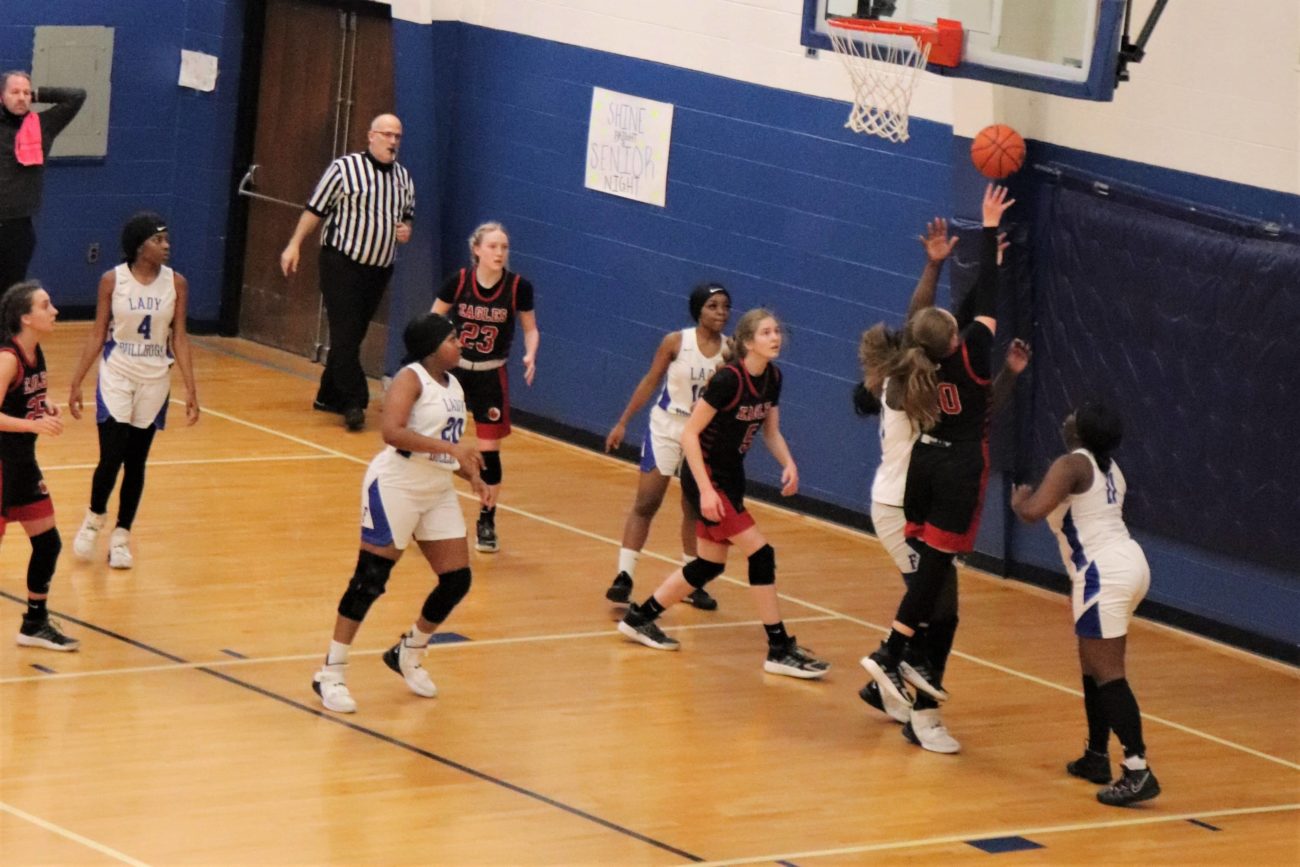 Christian Fellowship's Lady Eagles improve to 8-9 after wins to start the week on Monday 55-43 over Fulton City and 61-41 over Dawson Springs on Tuesday.
Gracie Howard led with 28 points in the win over Fulton City and 31 against Dawson Springs. Lillian Burnett scored 16 points in both games along with a combined 23 rebounds. Jayden Jackson led in assists with 16 in both games combined. Jackson also hit two of the Lady Eagles 3-pointers against Dawson Springs.
The Lady Eagles finish out the week at home on Friday against Fulton County.
CFS vs Fulton City, Monday, Feb. 22
CFS                  20   11   11   13  – 55
Fulton City   11    8   16    8  –  43
CFS: G. Howard 28, Burnett 16, Warren 7, R. Howard 4
CFS (7-9): FG 24/52, 3 Pt 1/3, FT 6/10 (Warren 3/4), Reb 26 (Burnett 11), Ast 16 (Jackson 9)
Fulton City: Martin 13, McCloyn 8, Kinney 7,Taylor 5, McManus 4, Johnson 3, Macklin 3
Fulton City (1-10)
CFS vs Dawson Springs, Tuesday, Feb. 23
CFS                             16   14   16   15  –  61
Dawson Springs   15     2   12   12  –  41
CFS: G. Howard 31, Burnett 16, Jackson 8, Warren 4, Tyson 2
CFS (8-9): FG 23/64, 3 Pt 4/12 (Jackson 2/4), FT 11/18 (G. Howard 7/12), Reb 50 (R. Howard 13, Burnett 12, G. Howard 11), Ast 13 (Jackson 7)
Dawson Springs: Ward 20, Drennan 10, Spurlin 5, Oldham 2, Tackett 2, Huddleston 2
Dawson Springs (0-8)