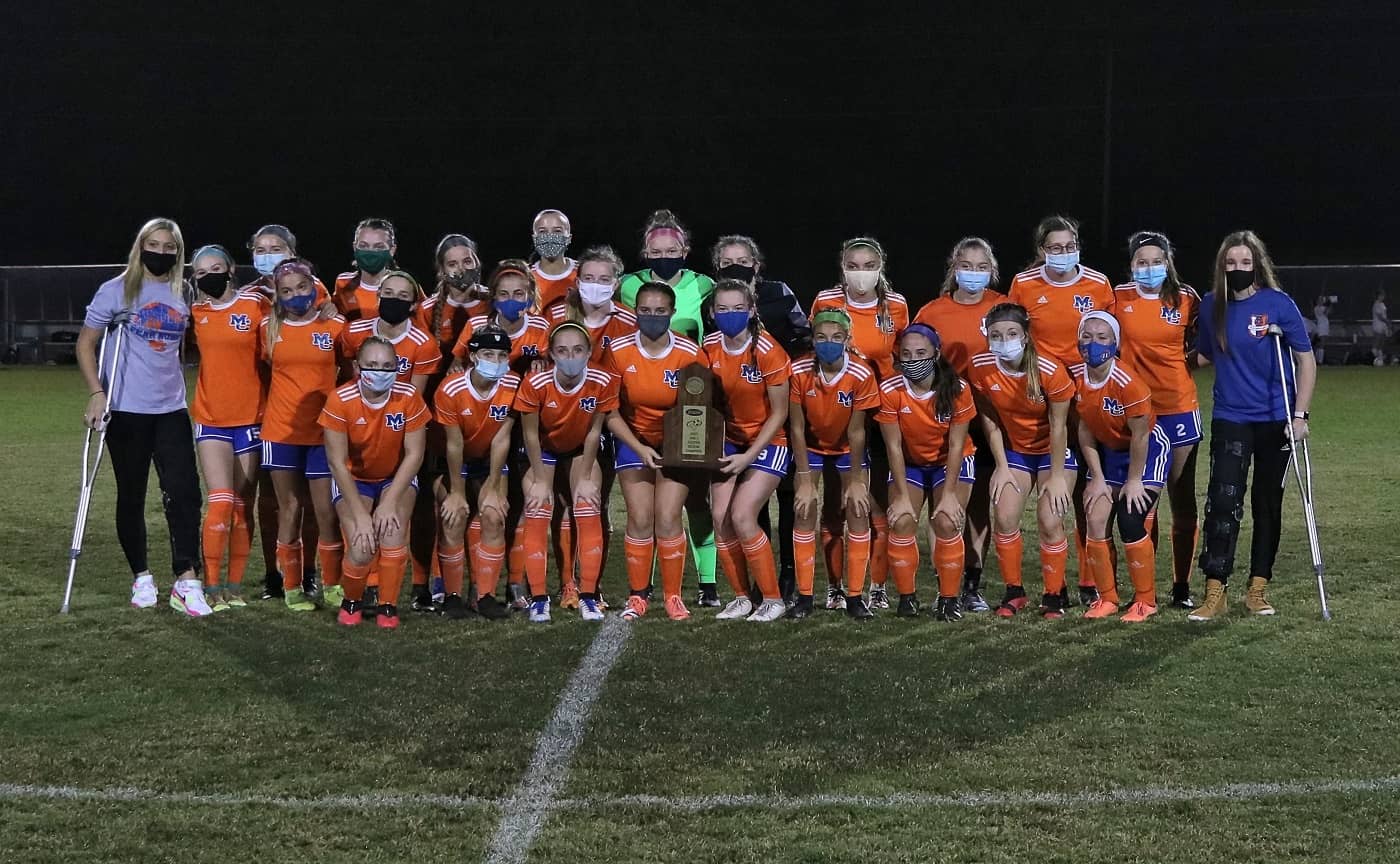 The word "dynasty" fits nicely as a way to describe this Lady Marshals soccer team. Thursday they won their fourth straight First Region title and the program's 21st following their 3-2 win over Murray High.
After their eyebrow raising 9-1 win over the Lady Tigers to pick up their fourth straight and 20th district title last week, Coach Michael Boone and his Lady Marshals knew Thursday's game would not follow the same scenario.
Just under eight minutes in, Kelsey Crass found the net off an assist from Whitley Watwood and at 24:30 in the first half, Mia Teague made it a 2-0 game. Murray got on the board on a goal by Kyra Jones off a corner kick to cut it to 2-1 before the third goal of the half from Abby Bevil led them into the halftime break up 3-1.
Ten minutes into the second half, Murray's Peyton Wray scored to close it to 3-2 and it started to resemble the Lady Tigers semi-final against McCracken County when they came back from being down 3-0, but the score would hold at 3-2 with the final whistle.
Taking 27 shots in the game, they kept Murray goalkeeper Ana Bryson busy with 16 saves. Parker Perry had six saves for the Lady Marshals while Murray took nine shots.
They advance to a first round state tournament game against Owensboro Catholic (9-7-1), a 3-0 winner over Daviess County in the Third Region title game. That game will be played at Marshall County on Saturday at 4:00. The Lady Marshals beat the Lady Aces 7-1 on Sept. 26.
Whitley Watwood, Kelsey Crass, Mia Teague and Peyton Lamb were selected to All-Region Team.