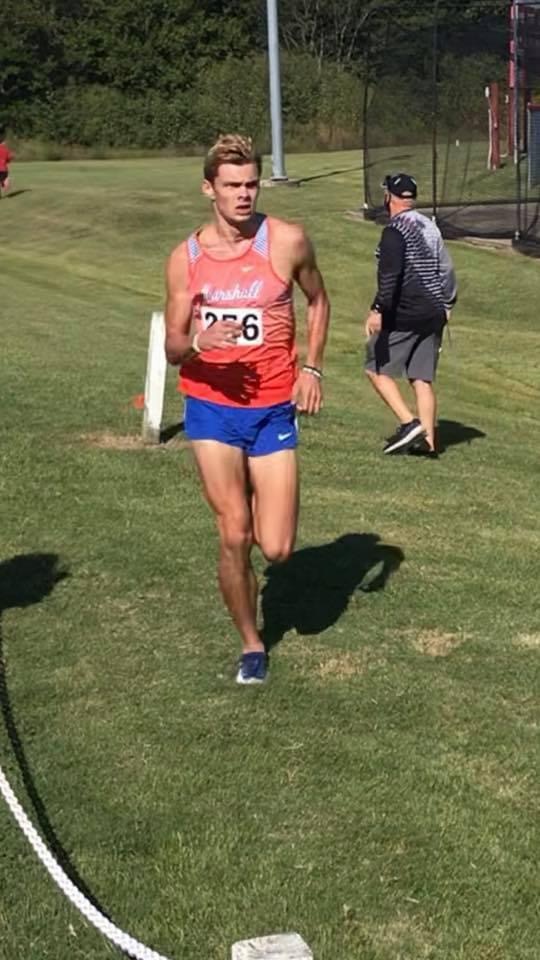 Cade Flatt earned his second first place of the 2020 cross country season at Saturday's Calloway County Quad Showdown 3000 meter event. Ethan McCarty finished right behind Flatt in second for the duo's second 1-2 finish. Samuel Lanham finished a strong fourth place helping lead the Marshals to first place in Meet 2.
Flatt and McCarty had the top two fastest times on Saturday in the meet that was split into three separate races.
Flatt crossed in 9:24.46 in the win followed by McCarty's 9:30.64 and Lanham's 10:20.82. Ilya O'Bryan placed 12th with a time of 10:58.02, Jett Sealock 18th in 11:13.10, Sawyer Collins 19th in 11:14.64 and Walker Jones finished 22nd in 11:34.57.
Audra Fite placed fourth in the girl's race for Marshall County, finishing in 12:47.73. Graves County took the top three spots with the win going to Stella Mapes, stopping the clock at 12:27.85.
The Marshall County Invitational cross country meet will take place this Saturday, Sept. 26. The meet begins with the elementary school race at 9:00 am followed by girls and boys varsity and girls and boys middle school races.