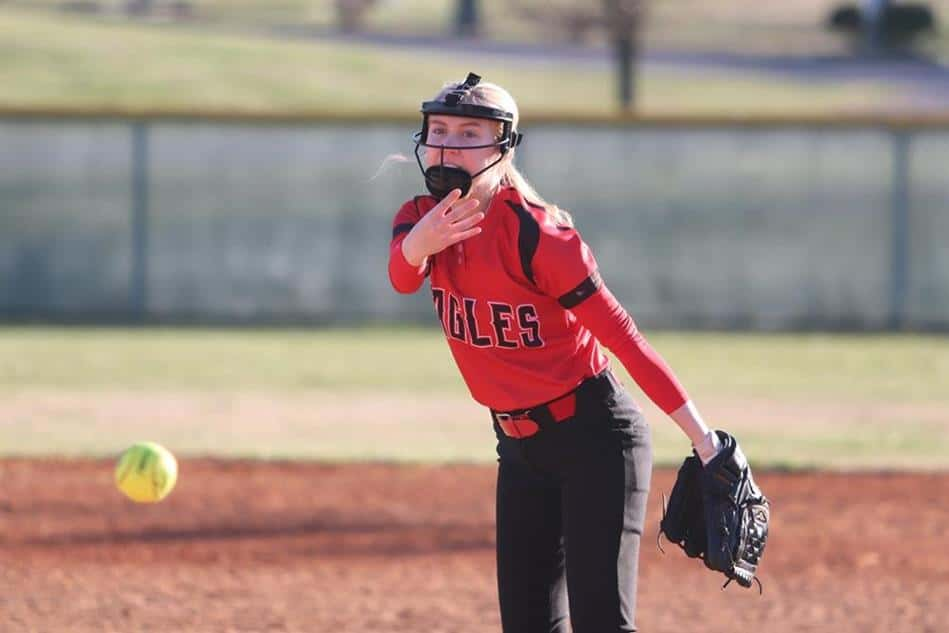 Jaycie's senior season would have been her sixth as a member of the Christian Fellowship Softball team. A pitcher for the Lady Eagles, Jaycie was 13-13 her junior year when CFS made the transition to district play and finished with a 13-14 overall record.
Jaycie was a pivotal player in the second spot in the batting order and according to Head Coach Trevor Jackson, "she laid down more bunts than anyone while I've been at CFS".
She finished her career at CFS with a .346 batting average, .423 on base percentage, 54 RBIs and scored 75 runs.
As a seventh grader, she had her first varsity start on the mound and faced 6A Muhlenberg County  who had six players that went on to play college softball. She lost that game 7-0.
Jaycie is one of two remaining players that were on the original CFS Softball team in 2014 and over that time, the Lady Eagles compiled a 69-67 record.