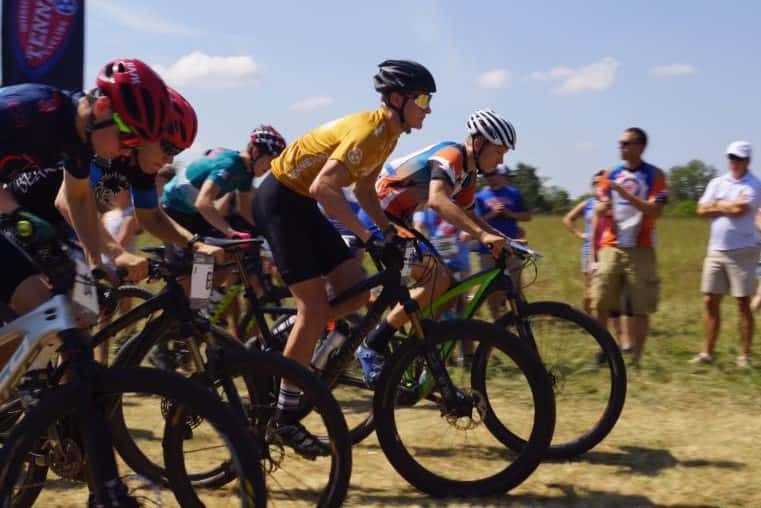 Race #2 of the Tennessee Interscholastic Cycling League's fall 2019 season was held on Sunday in Columbia, TN, at Chickasaw Trace Park. The Marshall County team placed 11 team members on the podium at the end of the day and took the overall team win.
Three riders claimed first, starting with Presleigh Jennings (Varsity), Olivia Myhand (JV) and Chase Binkley (Sophomore). Varsity rider Jaxon Story narrowly missed first in tight race with Troy Fields of the Lock 4 Trailblazers team. Four riders took the second spot on the podium – Story (Varsity), Alyssa McClain (Varsity), Allie Burkeen (Freshman) and Claire Austin (8th grade).
More podium results include – Aniston Barnes (3rd-8th grade), Emma Roberts (3rd-6th grade), Memphis Ford (4th-8th grade) and Ty Elrod (5th-8th grade). Four just off the podium included Clay Austin (6th-Varsity), Caleb Pahl (6th-Sophomore), Jace Story (6th-Freshman) and Evie Powell (4th-7th grade).
Three lead in overall points after the first two races – Jennings in Varsity girls, Myhand is tied for the lead in JV girls and Binkley in Sophomore boys. Marshall County leads in team standings after the first two races. Williamson County Composite is in second and Christ Presbyterian Academy is third among the 27 teams competing. Marshall County's middle school team is currently in second behind Hamilton and Bradley County Composite.
Over 400 racers competed on Sunday, the largest class the JV boys with 68. The 8th grade boy's class was 58 strong, Sophomore boys started with a field of 55 and the Freshman boys field had 45.
The third race of the five-race season is on October 6th in Memphis at Shelby Farms.
Marshall County race results/division:
| | |
| --- | --- |
| GIRLS | BOYS |
| Presleigh Jennings, 1st-Varsity | Jaxon Story, 2nd-Varsity |
| Alyssa McClain, 2nd-Varsity | Clay Austin, 6th-Varsity |
| Olivia Myhand, 1st-JV | Kaleb Cosby, 9th-Varsity |
| Allie Burkeen, 2nd-Freshman | Kaden Jameson, 10th-Varsity |
| Jasper Cosby, 7th-Freshman | Dusty Bass, 15th-Varsity |
| Claire Austin, 2nd-8th grade | Carson Denfip, 18th-JV |
| Aniston Barnes, 3rd-8th grade | Joseph Roberts, 21st-JV |
| Evie Powell, 4th-7th grade | Chase Binkley, 1st-Sophomore |
| Emma Roberts, 3rd-6th grade | Caleb Pahl, 6th-Sophomore |
| | Trae Harbison, 19th-Sophomore |
| | Marshall Gregory, 36th-Sophomore |
| | Gabe Driskill, 42nd-Sophomore |
| | Jace Story, 6th-Freshman |
| | Memphis Ford, 4th-8th grade |
| | Ty Elrod, 5th-8th grade |
| | Chase Yarbrough, 26th-8th grade |
| | Canyon McKinney, 46th-7th grade |
| | Braxton Lima, 9th-6th grade |
| | Bradey Atkins, 10th-6th grade |
| | Ian Dillon, 19th-6th grade |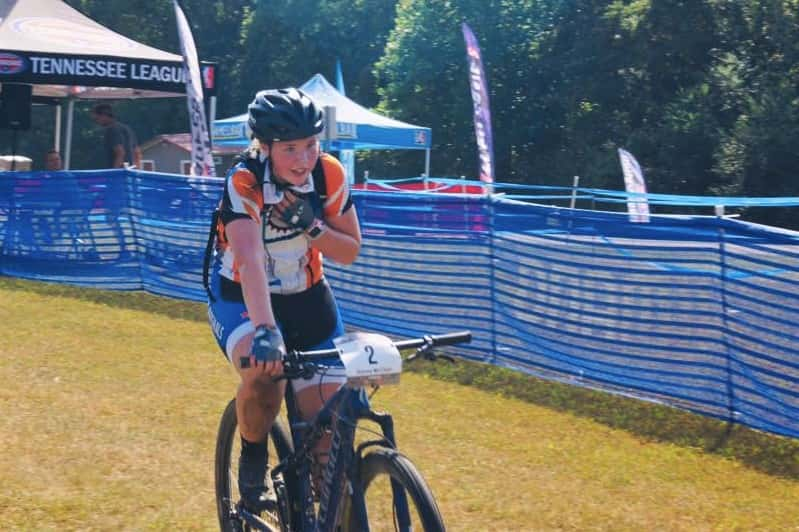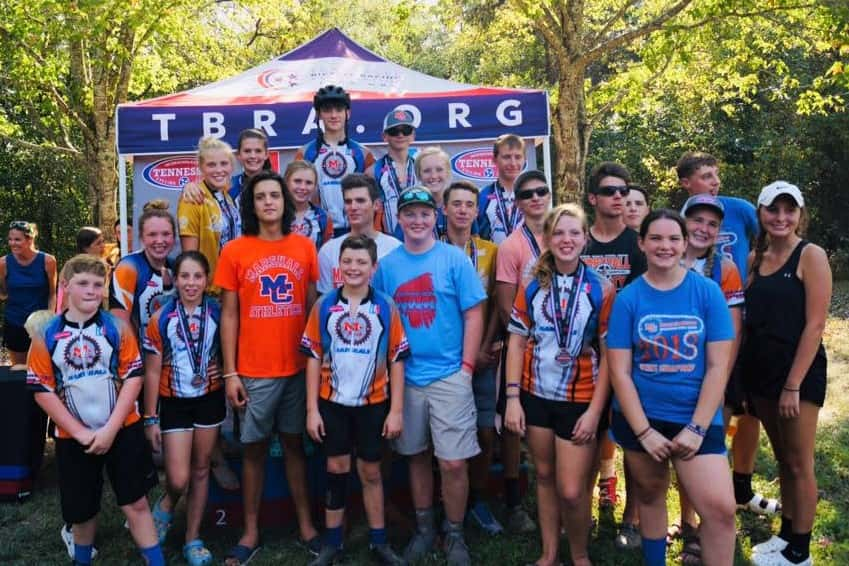 Marshall County leads the overall team standings after the first two races of the season. Photo: Laura Jennings