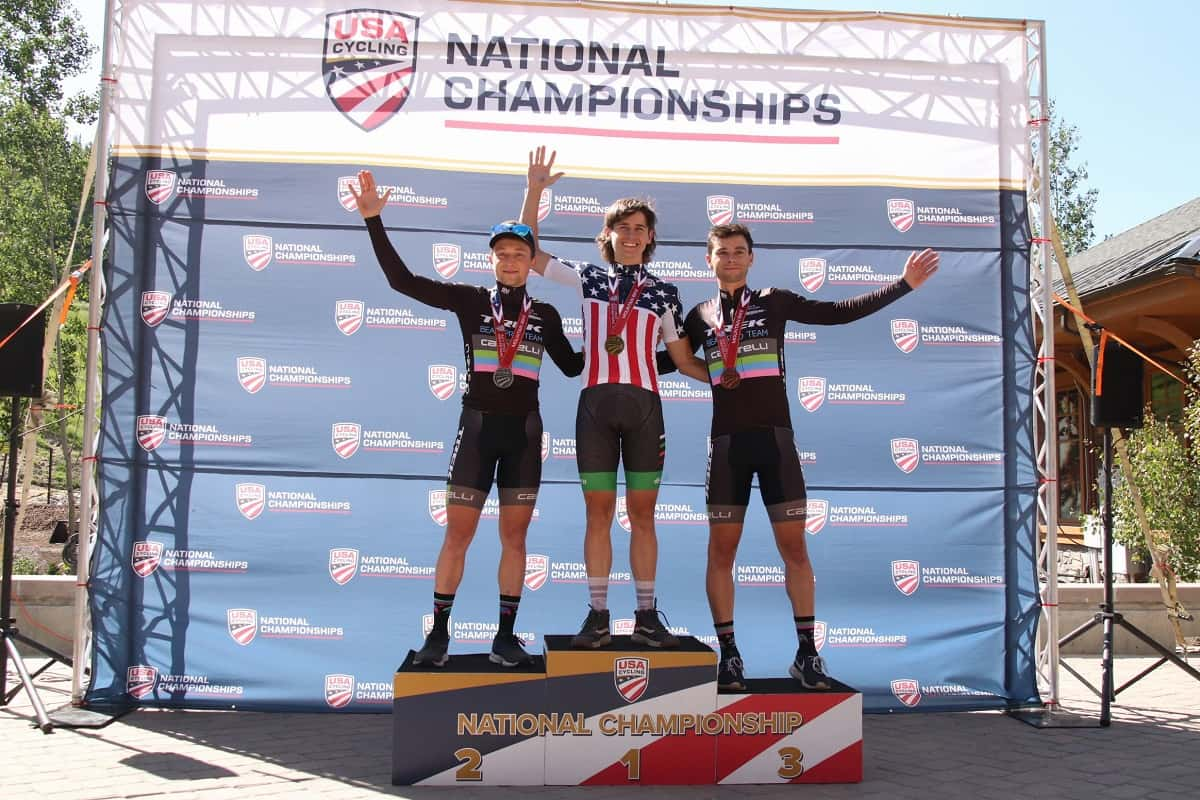 Carson Beckett, of Benton and Dusty Bass, member of the Marshall County Mountain Bike Team, competed July 23-28 at the USA Cycling Mountain Bike National Championships held in Winter Park, CO.
Beckett, a member of the Bear Pro Team, took second in Sunday's U23 Short Track race.  Beckett's teammate, Alexander Sugarman of Boulder, CO placed third. The stars and stripes went to Zach Calton of Salt Lake City, UT.
Beckett placed seventh in Friday's cross country race with teammate Jerry Dufour of Birmingham, AL taking the win. The Bear Pro Team, based out of Kentfield, CA, placed nine riders in the top 15 of the U23 race. Also in cross country results, Paducah's Cade Estes placed 16th on Wednesday in the Men's 15-18 Cat 2/3 race. Estes will join the Lindsey Wilson College Cycling team this fall.
Bass, a senior at MCHS, placed 18th in Downhill and also competed in Dual Slalom. Bass will compete this fall in the NICA Tennessee Interscholastic Cycling League with the Marshall County team who will be going for a possible seventh consecutive state title.
Beckett will compete August 11-16 in the Breck Epic in Breckinridge, CO. A six-day stage race with each stage ranging from 35 to 50 miles with 40,000 feet of vertical climbing over the course of the race. The race draws competitors from across the country and around the world. Beckett begins his senior year at Brevard College in North Carolina competing in the SECCC with the Brevard College Cycling Team.