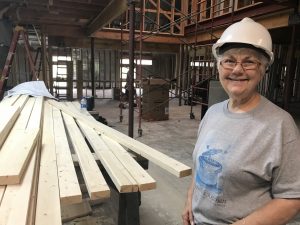 For the last seven years, Marcella's Kitchen has been feeding the mouths and the hearts of Marshall County. Open from 11-1, five days a week, the kitchen feeds 60-90 people per day on average, about 1,500 people per month. Marcella and all of the volunteers are now anxiously awaiting the completion of the renovations at their new facility in Benton neighboring the old Marshall County Hospital.
The former doctor's office complex has been stripped down and is getting a much needed upgrade and makeover from Glen Harris Construction to make it the facility Marcella has dreamed of for the people of Marshall County. It is being transformed into much more than a place to feed the hungry. It will also be available as an event center that can be rented by the public for functions both small and large.
All of the rental fees for use of the property will go directly to the Marcella's Kitchen ministry. A small room that will hold 40-50 people will be offered for events such as meetings, birthday parties, and baby or bridal showers. The main space will hold 200 people and is ideal for large parties and receptions.
The dining room, that features decorative columns and a centrally located open sky light, has been named "Dining with Grace" in memory of Grace Forte who helped launch Marcella's Kitchen. Marcella, along with Grace's siblings and children discussed the possibility of honoring her at the location and her sisters came up with the name.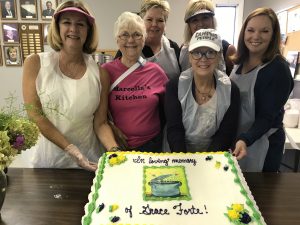 "Everybody I tell about the name of the dining room just tears up… if you knew her then you love it" she commented.
The property has multiple restroom facilities and a shower is also being added in case the need for a warming center arises during the winter months. In addition to the impressive kitchen with a walk in cooler and freezer, large open pantries, and a serving area with five hot wells, five cold wells and built in drink stations; there will also be a separate catering kitchen for private events.
"To have everything under one roof is just going to be amazing" Marcella explained.
At their current location, space is extremely limited. Food is stored in trailers across the parking lot forcing volunteers to make multiple trips to and from the kitchen to prepare meals each day. Among the many improvements being made, they are especially excited to be upgrading to silverware and dishes instead of the paper goods currently being used. They have spent an estimated $32,000 on paper goods over the years, now Westlake Chemical in Calvert City has donated the funds for all of the bowls and silverware to be purchased.
"We've never really had to go out and ask for donations, aside from the Empty Bowl Project that we've done. The kitchen has sustained itself from individual donations and all of the churches." said Marcella.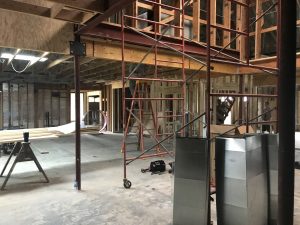 The new building however, means additional costs and expenses and the group knows it will take much more to get everyone fed. They are hoping and expecting to be feeding close to 150 people due to the location of the new building, a task they are prayerfully read to take on.
"It's been a lot of research and a lot of prayers and a lot of talking with preachers" Marcella answered when asked about getting started. "It's been God ever since".
Volunteers are always welcome to help prepare and serve meals and donations are especially needed as they prepare to open the new location. They are also desperately seeking someone to assist with marketing and anyone who has experience and knowledge about the grant writing process who would be willing to volunteer in that area. Marcella's Kitchen currently receives some local grants and some funding from the fiscal court. They have also reached out to Mayor Rita Dotson in hopes that the city will be able to assist in some way with the utilities at the facility. They have not applied for federal grants due to the stipulations and financial requirements that come along with them.
"We feed anybody who walks through that door, no questions asked. Financial requirements don't mean anything. You could have a good house and a good job… and then lose your job" added volunteer Dave Berndt.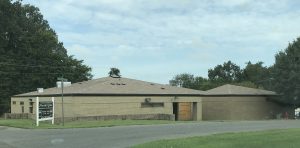 Fundraising efforts are underway as the group hopes to be in the new building soon after Christmas. Ceramic tiles are being sold to be displayed in the building and can be purchased in honor or memory of individuals to help support the ministry. A GoFundMe account has also been created where donations can be made www.gofundme.com/DONATETOMARCELLASKITCHEN
To find out how you can help please visit www.marcellaskitchen.com or like Marcella's Kitchen on Facebook.