Remembering Local Baseball Legend Tye Goheen
Written by Justin Lamb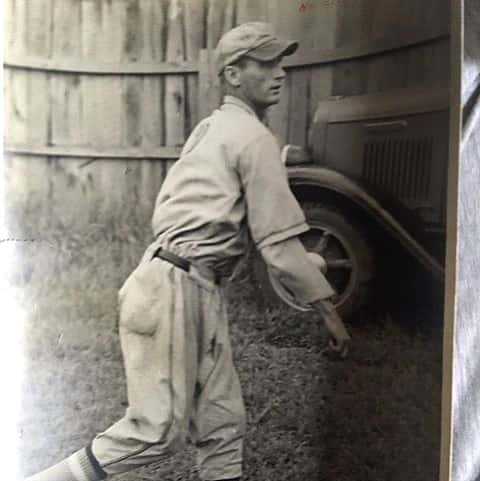 Marshall County has seen its share of sports legends throughout the years, but very few can compare to baseball legend Leonus "Tye" Goheen. With a tremendous curve ball which reportedly broke from twelve to eighteen inches, Goheen pitched during the golden age of baseball and left his mark on many baseball diamonds throughout the area.
A native of the Tennessee River town of Birmingham, Goheen was born in 1905 to William Franklin Goheen and Elizabeth Starks Goheen. It was as a young boy in Birmingham that Goheen first found he had a knack for the game of baseball. During the 1920s, he played for a local civics club team in Benton where he gained attention for his unique pitching skills. By the time of the Great Depression, Goheen was paid by local companies throughout western Kentucky to play baseball where he would pitch at least two games a week and it was not unusual for him to pitch both ends of a doubleheader. He soon caught the eye of scouts and was offered to play for the Major Leagues, but turned them down because money was hard to come by in the Depression years and the pay the big leagues offered couldn't compete with what he was making from the company teams.
In a particular game in 1931, Goheen was matched up against a young Dizzy Dean who later went on to a stellar career for the St. Louis Cardinals. During the game, the Benton team knocked Dean out of the game with eight hits and six runs while Goheen pitched his normal shutout. By 1932, Goheen led the Dawson Springs Daylight Ball Club to win the state championship along with three other Marshall Countians: Clay Darnall of Hardin on first base, Lawrence Lamb of Olive at shortstop, and Joe Darnall, Jr. of Hardin on third base. Goheen led the club to the 1937 Little World Series in Battle Creek, Michigan.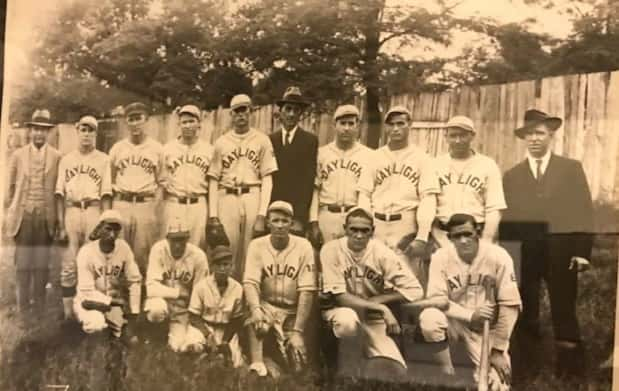 Daylight Ball Club of Dawson Springs, Kentucky featured four Marshall County boys: Tye Goheen (pitcher, second from right, top row), Joe Darnall, Jr. (third baseman, third from right, top row), Lawrence Lamb (shortstop, second from right, bottom row), and Clay Darnall (first baseman, first from right, bottom row).
After pitching nearly 20 years, Goheen retired from baseball diamond in the 1950s and later became a guard at Kentucky Dam Village and a deputy sheriff for Sheriff Sam Myers. Goheen passed away in June 1993 at the age of 88. He was posthumously inducted into the Marshall County Athletic Hall of Fame in 2011.