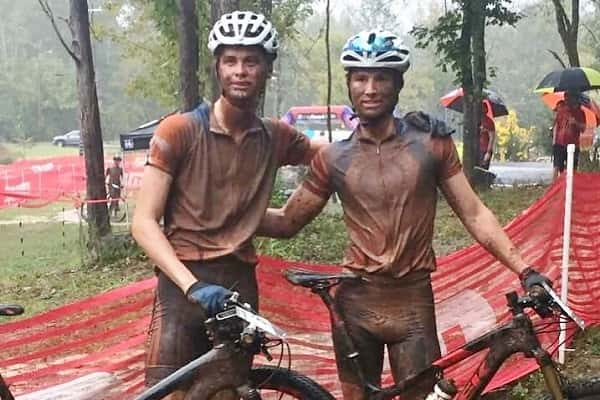 Race three in the four race series of the Tennessee Interscholastic Cycling League took place in Knoxville, Tenn. at Baker's Creek Preserve. The Marshals took the team win and are now poised to win their fifth consecutive state title at the State Championships on October 29th at St. Andrews-Sewanee School.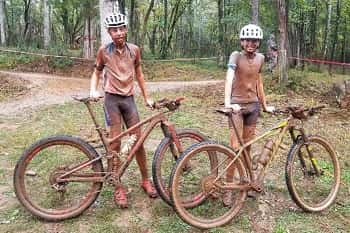 The team came out on top in Knoxville over Williamson County Composite in second and the Paducah-McCracken Composite team in third.
Marshall County's team leads the overall series, Williamson County Composite is in second, Harpeth Youth Cycling third, and a move up in standings after a successful Knoxville race, the Paducah-McCracken Composite team is in sixth.
Top podium positions by the Marshall County mountain biking team were earned by Jaxon Story in the JV boy's race, Presleigh Jennings in the Sophomore girl's race, Olivia Myhand took first in the 8th grade girl's race and Claire Austin in 6th grade girls.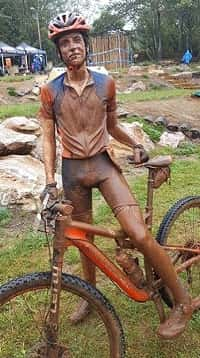 Three riders are series point leaders heading into the final race and wear the Leader's Jersey. Jaxon Story leads in JV boys, Alyssa McClain leads JV girls, Presleigh Jennings Sophomore girls and Olivia Myhand 8th grade girls. Audrey Grizzard was tied for the series lead with Caroline O'Neil of Williamson County Composite heading into the Knoxville race. O'Neil took the win and the lead in points but a win in the state championship would give Grizzard the title.
Four riders took second in Sunday's muddy race, courtesy of tropical depression Nate. Grant Wilson placed second in the Varsity boy's race, Kaden Jameson in the Freshman boy's race, Audrey Grizzard in the Varsity girl's race and Natalie Norwood in the 8th grade girl's race. Carrie Cavitt from Graves County rides and trains with the Marshall team but races as an Independent, took second in the Freshman girl's race.
CLICK HERE for overall individual series standing after three races.
Marshall County Race #3 results
| | | | | | |
| --- | --- | --- | --- | --- | --- |
| BOYS | | | GIRLS  | | |
| Varsity | 2 | Grant Wilson | Varsity  | 2 | Audrey Grizzard |
| | 3 | Bobby Jones | JV  | 3 | Alyssa McClain |
| JV | 1 | Jaxon Story | Sophomore | 1 | Presleigh Jennings |
| | 4 | Clay Austin | 8th  | 1 | Olivia Myhand |
| | 5 | Kaleb Cosby | | 2 | Natalie Norwood |
| | 25 | Kyle McClain | 6th | 1 | Claire Austin |
| Sophomore | 13 | Joseph Roberts | | | |
| | 23 | Dusty Bass | | | |
| Freshman | 2 | Kaden Jameson | | | |
| 8th | 3 | Landon Utley | | | |
| | 8 | James Harbison III | | | |
| | 12 | Gabe Driskill | | | |
| 7th | 3 | Chase Binkley | | | |
| | 4 | Jace Story | | | |
| | 5 | Rex Wadkins | | | |
| 6th | 5 | Jackson Allen | | | |
| | 7 | Ty Elrod | | | |