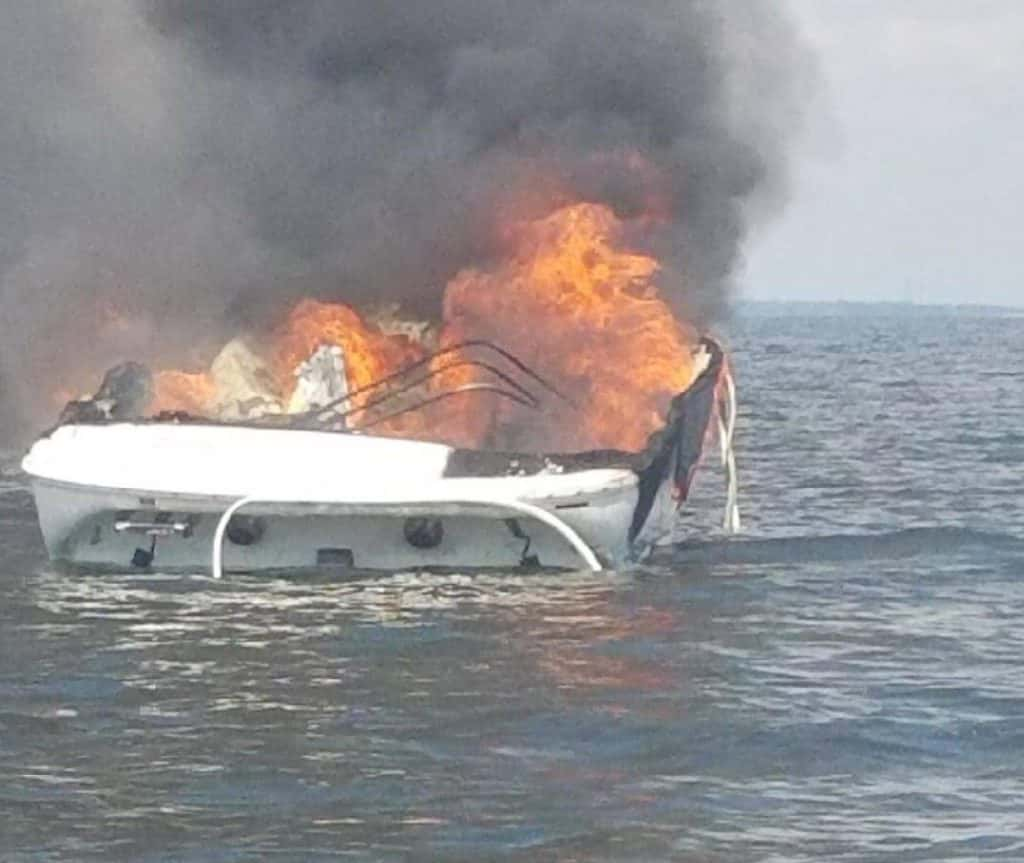 First responders from Marshall and Lyon counties on Thursday worked to help rescue a Paducah family from a burning boat on Kentucky Lake.
Marshall County Emergency Management Director Curt Curtner said rescue personnel responded about 11 a.m. today to Pisgah Bay near the Rock Quarry in reference to the fire. Upon arrival, Curtner said crews discovered a mother, father and their two daughters boarding a nearby boat from the water after their approximate 24-foot cruiser had caught fire and began to sink. No injuries were reported, and Curtner said all members of the family were able to escape the watercraft before it was fully engulfed.
"There was a boat heading to them, and I think they got in the water," Curtner said. "The fishermen got there, they went into the water and got them, and got them up in their boat."
Curtner said rescue personnel did not yet know the cause of the fire, though police did not suspect any illegal activity related to the incident.
Marshall County Sheriff Kevin Byars said he was waiting on official reports, but he believed the family told investigating deputies the watercraft "just quit and caught fire."
Rescue crews were unable to save or retrieve the boat.
"EPA is not going to make them get it out, they said it's down at the bottom of the lake now; it'll be a fish attractor," Curtner said. "… It was so diluted by the time that it sunk, what gas and oil would have been on the surface of the water would have dissipated and washed, mixed up so bad with the lake water that they weren't worried about it."
Marshall County Rescue Squad, Marshall County Sheriff's Marine Unit, East Marshall Fire Department boat, South Marshall Fire Department boat, Fairdealing-Olive Fire Department, Central Dispatch and Lyon County Rescue Squad reported to the scene.
Additional details will be provided as they become available.