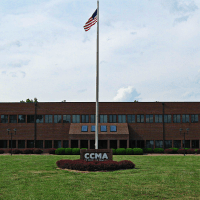 American Alloy Acquisition LLC today announced that it has signed an agreement to acquire CC Metals & Alloys (CCMA) from Georgian American Alloys Inc., a leading manufacturer, supplier and trader of ferroalloys. The strategic transaction further enhances American Alloy Acquisition's ferroalloy product portfolio and customer proposition.
Headquartered in Calvert City, CCMA produces and supplies high-grade ferrosilicon alloys, which are essential elements for steel manufacturing. American Alloy Acquisition's purchase of CCMA will provide its current and future customers with additional premium-grade products.
The equity deal is pending review by the Committee on Foreign Investment in the U.S. When the transaction closes, CCMA will operate as an independent subsidiary of American Alloy Acquisition, which is associated with the ChEMK Industrial Group in Russia, a global leader in ferroalloy production.
"American Alloy Acquisition believes in giving our customers the best and broadest range of products available for their steel manufacturing processes," said Sergei Antipov, Manager of American Alloy Acquisition. "Even more critical to our customers' success is their need to work with a ferroalloy producer that is highly reliable in this rapidly changing environment. This acquisition allows us to continue to be a reliable partner and re-invest in our newest company."
American Alloy Acquisition plans to increase production at the CCMA's 400,000-square-foot plant. The ISO 9001 certified facility can produce more than 100,000 metric tons of various types of ferrosilicon. CCMA also has the capability to produce more than 20 different magnesium ferrosilicon inoculants, which are crushed and sized on-site to meet its clients' exact specifications.
"This agreement benefits both companies," said Mordechai "Motti" Korf, President and CEO of Georgian American Alloys. "American Alloy Acquisition acquires a new entity that strengthens its product mix while we can focus our attention and capital on GAA's manganese ferroalloy operations."
GAA owns and operates a number of domestic and international ferroalloys businesses that benefit from complementary marketing arrangements. Accordingly, GAA is able to offer seamless, reliable delivery of quality products at competitive prices.