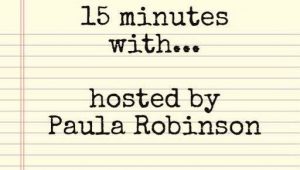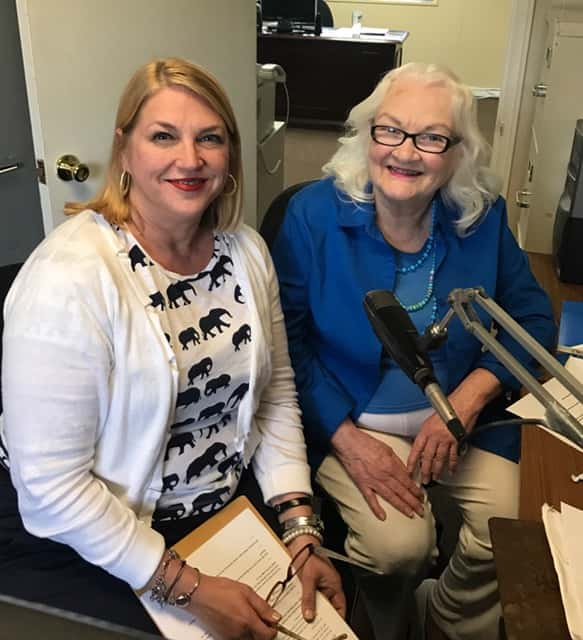 ****
15 minutes with … Bobbie Foust
1. Full name and profession/occupation:
Roberta Avagene "Bobbie" Freeman Foust.
2. If you could only eat three foods for the rest of your life, what would they be?
West Kentucky barbecue with hot sauce, chocolate kisses, chocolate ice cream.
3. What is one of the weirdest things you used to do as a teenager?
Try to sing and play the piano. I can't carry a tune in a bucket.
4. Who had the biggest impact on the person you have become?
My uncle, the late Edward Milton "Ed" or "Bud" Freeman, who said when I was a child growing up that I was going to the University of Missouri and become the best journalist in the country (I didn't). Ed was a student at Murray State Teachers College (now University) at that time. During his years at Murray State, he hitchhiked to Washington, D.C., presented himself at the White House as a reporter for the College News, which he was, and got an interview with President Franklin D. Roosevelt. He later became a reporter, city editor and managing editor of the Nashville Tennessean, spending 36 years there before his untimely death at age 60 in 1976. My late husband, Ray, also was a great influence on my life through his support and encouragement.
5. What is your guilty pleasure?
Watching TV news programs almost around the clock, and reading every newspaper and news magazine I can get my hands on.
6. If you could relive any age of your life, which one would you choose, and why?
That's difficult to answer because, overall, I've had a good life; I've been greatly blessed in family, friends and career and I've had fun; I've met and interviewed some of the nation's most influential people, and I've made countless friends around this nation and around the world. I would just love to have known at age 20 what I know today at almost 83.
7. What is the best room in your house, and why?
My sitting room off my living room because that is where I read, watch TV, sew and jot down ideas as they come to mind.
8. What was your favorite book as a child?
Cinderella. I envisioned dancing around in her ballgown with her prince.
9. If you could have a monument named in your honor, what would it look like?
I think it would be black marble with a large glass enclosure containing photographs of representatives of the world's different people — all races, all colors, all religions, all political persuasions coming together in unity for the betterment of humanity and have it say I had a very small part in making that happen.
10. Who was the first band or musician you were really into? Do you still like them?
There really wasn't just one; I loved the big bands, Benny Goodman, Glenn Miller, Harry James, the Jazz greats such as Louie Armstrong and later I really enjoyed rock-n-roll and the Beatles. I often said I was a child of the '60s rather than the '50s.
11. Have you traveled to any different countries? Which ones and which was your favorite?
I've only been to Canada and Mexico mainly because I don't fly unless there's an emergency. I have traveled Canada from one end to the other, and my favorite area is British Columbia and specifically, a little town named Powell River.
12. What is a skill you'd like to learn, and why?
I would love to become more literate in online journalism and social media because I think it is the now thing and the immediate future in my craft, and there is so much "fake" news online, which we used to simply call "gossip." And I was taught never to believe or spread gossip. I would love to see online journalism become dependable for its accuracy and dedication to truth as well as opinion. Opinion journalism is fine but it should be labeled as opinion. The greatest problem with media today is that most people do not recognize the difference in "straight news" and opinion and therefore they label it all as biased. Of course, opinion columns, online blogs and editorials are biased because they are supposed to be, but straight news from reputable media outlets very seldom is biased despite what readers and viewers believe. It has been my experience over the last 48 years, that people "read into" my stories what they think I am saying rather than accepting the words for what they actually say.
LAST ONE: What do you want your tombstone to say?
My tombstone already has my name — just Bobbie — and my date of birth. Of course it will have the date of my death, and that will be adequate.