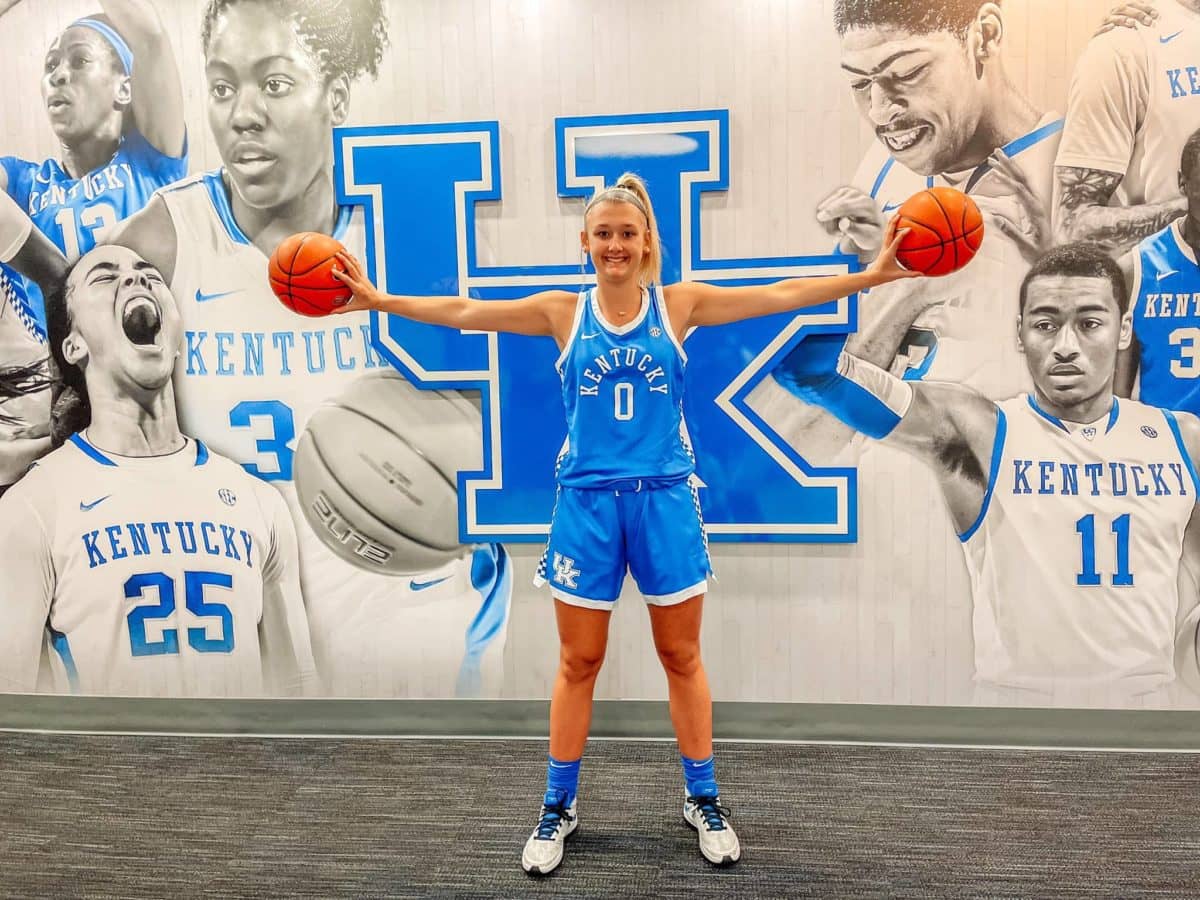 By LARRY VAUGHT
She is only going to be a freshman this season but Leah Macy already has 12 college basketball scholarship offers. The list includes Kentucky and in-state schools Western Kentucky, Eastern Kentucky and Murray but she also has offers from Oklahoma, Arizona, Mississippi State, South Florida, Georgia Tech, Arizona, Illinois and Oklahoma State.
"It is crazy to think about but all the hard work and training time I have put in and it is paying off. It's exciting," said the 6-2 freshman forward who played at Elizabethtown last year but has transferred to Bardstown.
She averaged 18.9 points —27th in the state —  and 12.7 rebounds per game —7th in the state — last season when Elizabethtown went 23-2. She played sparingly as a seventh-grader when E-town went to the state tourney.
"I take equal pride in my scoring and rebounding. If you rebound, it can help you score. It all flows together," she said.
Macy is at Bardstown with her younger sister because it is a "better fit" and she has a "special connection" with Bardstown coach Amber Courtney (her mother already teaches at Bardstown Middle School). She also knows Bardstown senior Jaileyah Cotton, who averaged 21.4 points and 7.2 rebounds per game last year when Bardstown finished 20-7.
"I am excited about playing with Jaileyah," Macy said. "I think we can be a pretty special duo. I like the fast tempo they play and I like coach Courtney a lot."
She also likes the recruiting attention she's already received, including the Kentucky offer.
"The Kentucky offer is pretty special. It is so close to home and stuff like that. It is pretty cool and that offer for sure is special above the other ones," Macy said.
However, she has not grown up a Kentucky fan.
"I grew up as a Louisville fan, but in the recruiting process that does not matter, I am not a die-hard Louisville fan. I watch every team now that I am being recruited," Macy, who will not be 15 until December, said. "This year was my first go-round with EYBL and I was not sure what to expect. Once recruiting started going, I did think I might get some offers but not this many and not one from Kentucky."
The offers have not changed her work ethic. She recently attended the John Lucas Top 160 Camp.
"I had always heard that it was an intense day and a half and it was," she said about the camp conducted by the former NBA player/coach. "We did a lot of high level skill work and conditioning and some really competitive 3-on-3 and 5-on-5. I really enjoyed listening to coach Lucas give us advice on who we should surround ourselves with and what kind of expectations we should have for ourselves."
She also got to see some BlueStar30 summer teammates and said the camp challenged her "mentally and physically" to push herself even more.
Macy started playing church league basketball at age 5 and always played up two grades with boys. Macy believes that helped make her a more physical player.
"I have always been tall for my age," the Bardstown freshman said. "Once I picked up a basketball, I loved it. I did play softball but basketball has always been  my sport."
College coaches like her versatility, especially for a freshman.
"I can handle the ball, play inside, shoot the 3. Anything the team needs I try to do. I keep growing as a ball handler with post moves. That's a big part of my game and I know I can still get a lot better," Macy said. "I do fitness workouts twice a week. I am in the gym all the time. I just like having a basketball in my hands. I can never sit still."
She's also remarkably mature for her age. She's adjusted to being interviewed frequently and also talking to college coaches to start building relationships.
"I am going to take a lot more unofficial visits in the next year or so and try to get to know coaches even better but also keep having fun with it while working on my game," Macy said.
---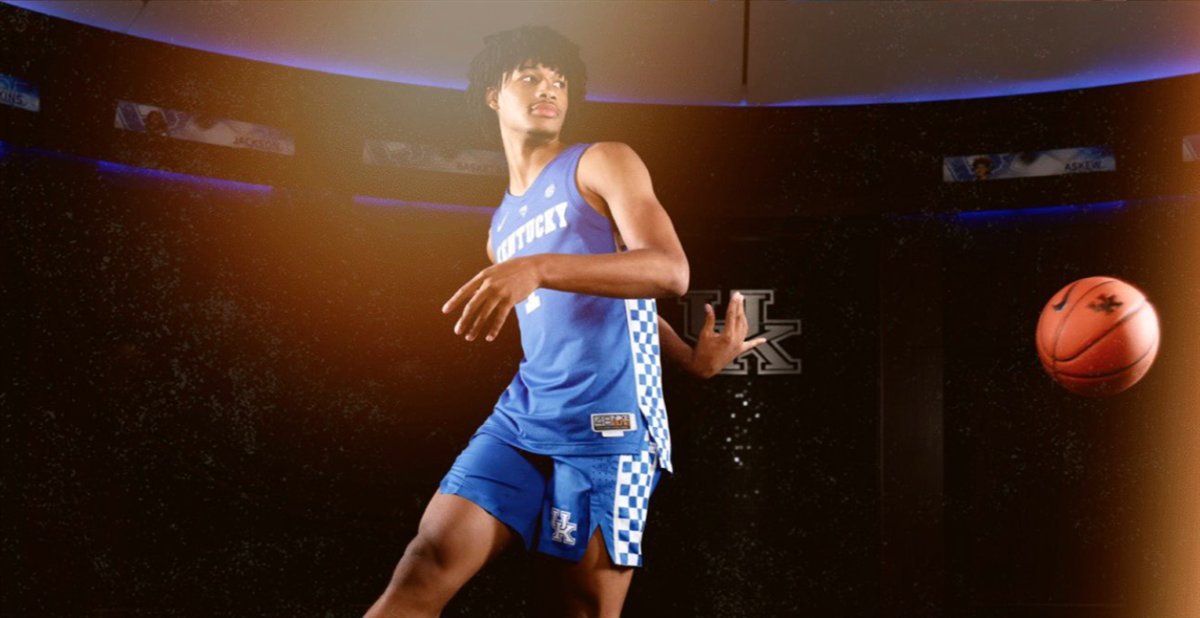 Because he's brought numerous teams to Kentucky to play before, Dream City Christian coach Kyle Weaver knows what it will be like when his team makes the trip from Arizona to the Bluegrass for two basketball events this season after his star guard, Shaedon Sharpe, verbally committed to UK last week.
Sharpe and his teammates will play at the Marshall County Hoopfest Dec. 2-5 and then at McCracken County Mustang Madness Jan. 6-9.
"It will be an unbelievable atmosphere," said Weaver. "It will be sold out and nothing but blue in there. I always tell everybody just playing in Kentucky is a different level of basketball and then you add a Kentucky commit, or someone just being recruited by Kentucky, and the fans really swarm.
"I think it will be absolute nuts with fans wanting to see him play. You never understand how big basketball is in Kentucky until you play in that state."
Sharpe averaged 21.4 points and six rebounds per game last year for Dream City despite battling injuries much of the season. He blossomed this summer and is ranked No. 1 in the 2022 recruiting class by several recruiting services after barely being in the top 200 after his sophomore season at Sunrise Christian.
"Confidence-wise obviously just being recognized from unknown to ranked to now No. 1 on multiple polls is a big, big deal," Weaver said. "His game has gone to a whole different level and he is such an efficient player. He doesn't have to be a volume shooter to score points.
"He shoots it great. He will probably be our best shooter this year. His deep range is phenomenal. He shoots from NBA range and beyond. He has such a fluid shot and is so consistent. I am expecting him to shoot in the 45 percent range and up (on 3-pointers) this season."
---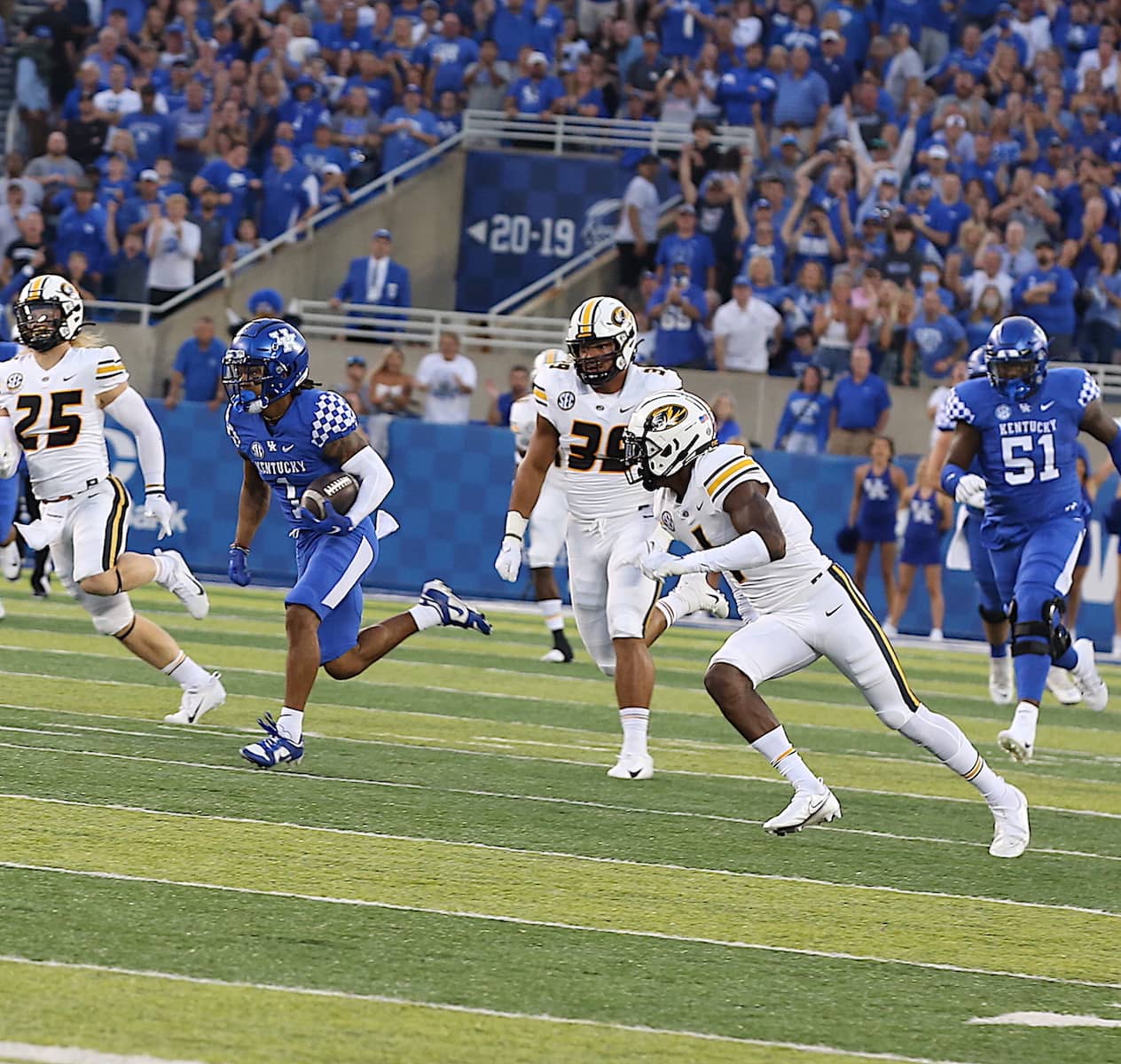 Two games, two 100-yard receiving performances for Kentucky's Wan'Dale Robinson — something that has not happened at UK since Jeff Badet did it in 2016.
"He's a UK legend in the making," Badet posted on Twitter after Robinson had five catches for 101 yards and ran three times for 73 yards, including a 64-yard romp, in last week's 35-28 win over Missouri.
The last time a UK player had 100-yard receiving games in his first two games was Craig Yeast in 1998. The last time a UK receiver had a 100-yard game in UK's SEC opener was Garrett Johnson in 2014.
"He's very knowledgeable. He's hard to get hands on. He has that ability to make himself skinny and not give his chest up and get off some press," Kentucky coach Mark Stoops said. "And that, we need."
Stoops especially liked a third down-and-12 pass to Robinson late in the game that went for 49 yards and got UK a first down. It was the type of throw by Will Levis and catch by Robinson that UK has not had under Stoops.
"We've just missed that. You know what I mean?" Stoops said.
Robinson was confident the play would work.
"I told him (Levis), 'If you put the ball in the air, I'm going to go get it. That's my job,'" Robinson said. "We've had a good connection on those deep balls ever since he got here and he's able to put them where they need to be. He's a big blessing."
In two games Robinson has 10 catches for 226 yards and two scores along with three rushes for 73 yards. He has a 62-yard touchdown reception and 49-yard catch along with the 64-yard run. That's big play production.
Yet Robinson was disappointed that UK only had 35 points and 517 total yards against Missouri.
"We felt like we could've pushed the lead a little further. I don't think we're playing near the top of our game. Once we really start clicking, people are going to be aware," Robinson said.
---
Would Mark Stoops consider maybe branching out his recruiting base more and have his staff spend more time in nearby Indiana and Illinois recruiting?
"We are dabbling in some other areas," Stoops said. "It just depends on where coaches have recruited in the past and have some inroads."
Kentucky has occasionally recruited in both of those states but with no sustained success. With the talent UK is landing in Ohio, Georgia and even Tennessee it's hard to see Stoops changing his priorities.
"We can only go so far. We try to get the best players we can," Stoops said. "We will reach out and see how much interest we can get but there is only so much manpower to put people in so many states.
"You have to be careful about not getting stretched out too far and then not being able to do well in the states where you do have inroads."
---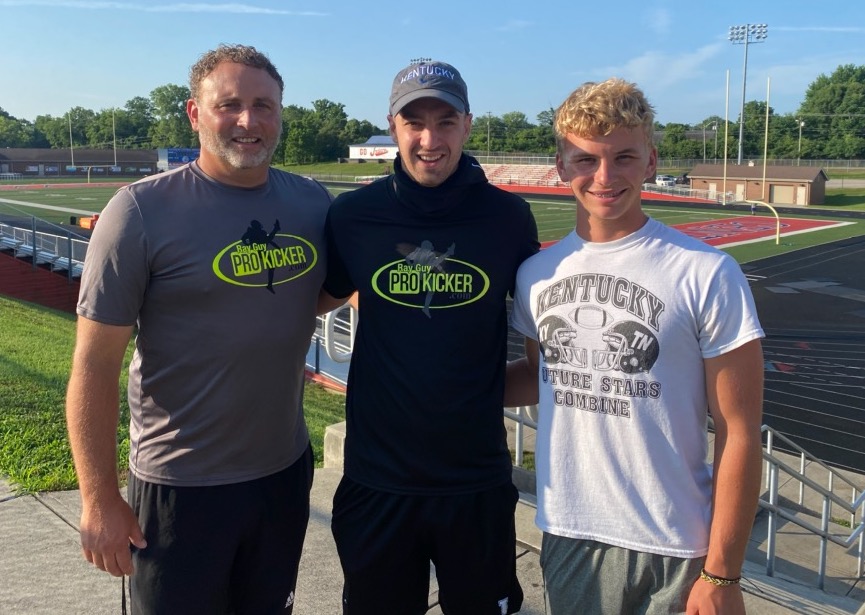 Max Duffy was an all-American punter at Kentucky and won the Ray Guy Award as the nation's top punter his junior season. However, he did not stick on a NFL roster this year and still is uncertain about his future.
"If you saw me today you would not think I am even working out. I have a bit of a gut," Duffy said. "I am kicking as much as I can and I am always ready if an opportunity comes. I am just unsure if that will happen.
"I always said I was not quite sure I was up to NFL level. I think I am but I am not sure the NFL coordinators agree. But I am really happy with where I am in my life and just trying to figure out what happens next."
Duffy and former UK kicker Miles Butler now have a weekly podcast, "Pin It Deep," the weekly podcast that can be found by subscribing to Kentucky Sports Radio on Apple Podcasts or steam on Spotify.
Two of their first guests were UK lineman Luke Fortner and running back Chris Rodriguez. Coach Mark Stoops has also agreed to join the podcast one week.
"We tell a lot of stories about Kentucky football that you have not heard before but we keep it light hearted," Duffy said. "We try to tell all of the story. You don't want to give away anything but we also never want to ruin a story with the truth.
"We are really having a lot of fun with it. It's good to be connected in some way with the football program so we share as much as we can about the team without giving away too much information."
---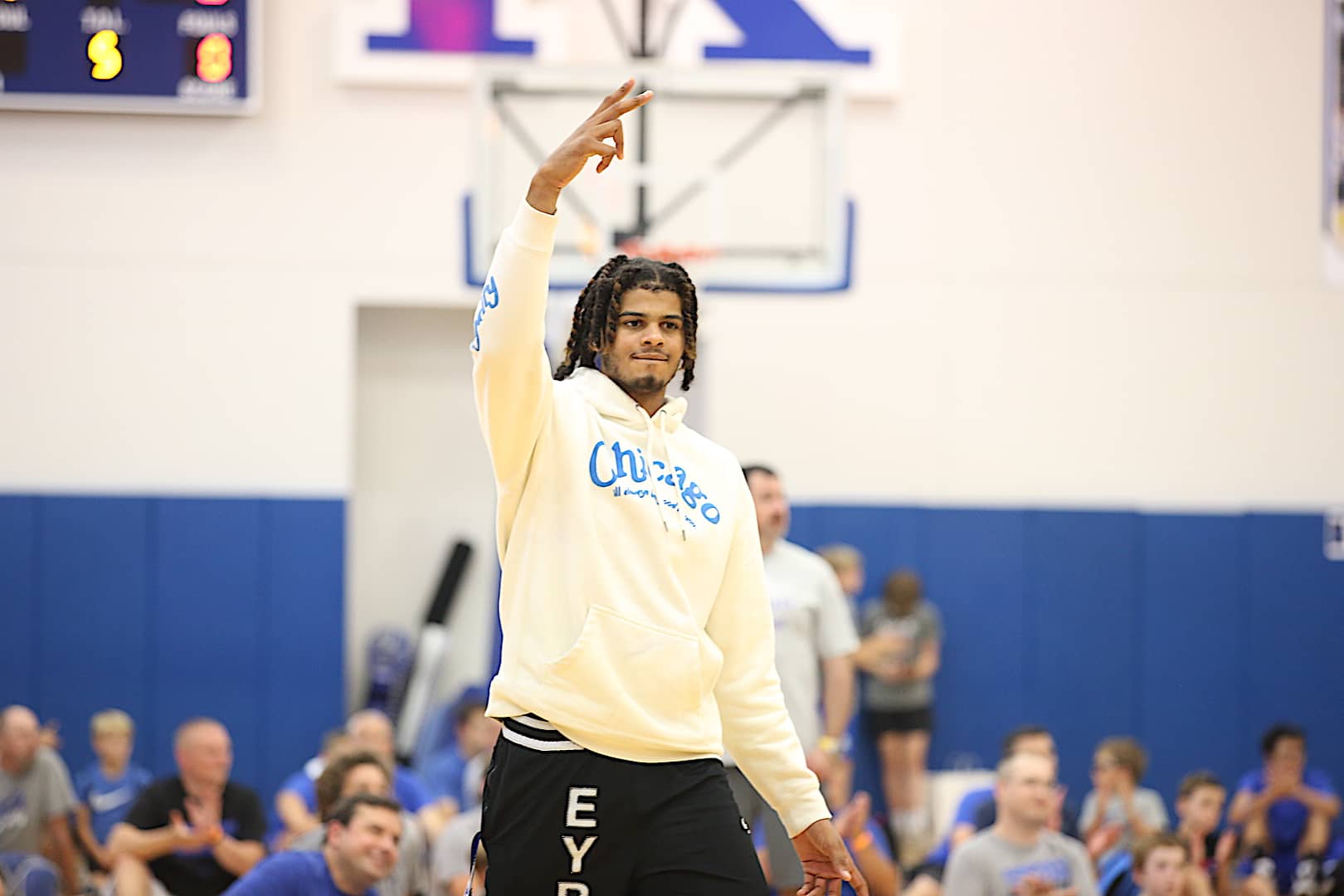 John Calipari insists he is telling his players that he plans to have four positions that are guard positions this season.
"That doesn't mean I'm starting four guards, but if you want to be in one of those four positions, you're going to have guard skills, which means you'd better be able to get in that lane and lane touch," Calipari said.
"You'd better be able to make shots. You don't have to make them all. You just can't miss them all. And if you don't have guard skills, you're going to be playing as one of our big guys."
So what front court players maybe have "guard skills" to be able to play perimeter sports in Calipari's new system?
"Keion (Brooks) has gotten so much better, so much better. I think part of it is (freshman) Bryce (Hopkins) has come in with a physicalness. He's better than I thought," Calipari said.
Why is Hopkins better than he anticipated?
"First of all, good with the ball, gets you on his shoulders, and all of a sudden it's got Keion playing more that way. Keion has one of the best floaters in the country. Shoot it! Less 3's, more floaters. Get in, take a bounce, let it go. Better," Calipari said.
Calipari likes his team's overall makeup, too.
"I like that we have physical strength in Oscar (Tshiebwe) and Lance (Ware). We have that shot blocker in Daimion (Collins). So we have the pieces. How we fit them together, that's going to happen over the season," the UK coach said.
---
Quote of the Week: "We may play the best five defenders. You'd better get in the best shape of your life. Your body fat better drop. You'd better fight like heck. And if you think you're going to exchange baskets, you're not playing." John Calipari on how he may determine his starting lineup this season.
Quote of the Week 2: "It was such a great experience. I knew all the girls on the team from the course but I got to play foosball, card games with them and just compare schools. I really enjoyed it and hopefully will get to go back and do it again," Kentucky junior golfer Jensen Castle on playing in the Curtis Cup.
Quote of the Week 3: "The thing I love about this team is that every option is a good option and that makes my job easier. No matter who I set, there is a good chance we score. I just have to dish it out. The more we play together, the more comfortable we will get, too," UK freshman setter Emma Grome on her role.