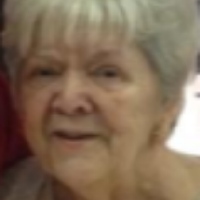 Bonnie Grimm Colley, 78, of Paducah, passed away Friday, July 9, 2021 at Vanderbilt University Medical Center in Nashville, Tennessee.
Bonnie was born in Eddyville on October 28, 1942 to Travis Browning and Talcalene Walker Browning. She was a member of Salt and Light Community Church. Bonnie worked at Western Baptist Hospital as a Licensed Practical Nurse until she retired.
Bonnie is survived by her husband of 22 years, Walter Colley; two sons, Jimmy Grimm (Lori) of Paducah and Michael Grimm (Sue) of Draffenville; one step-daughter, Kim Cox (Jeff) of Portland, Oregon; one step-son, Scott Colley (Shirly Ann) of Eddyville; three sisters, Brenda Burnett of Paducah, Marilyn Housman of Ledbetter, and Claudette Trimble of Paducah; two brothers, Freddie Browning and Paul Browning, both of Paducah; 13 grandchildren; 11 great grandchildren; and several nieces and nephews.
She was preceded in death by her first husband of 45 years, Ronnie Grimm; her parents; three sisters, Betty Browning, Mary Elizabeth Browning, and Barbara Bundren; two brothers, Billy Browning and Steve Browning; and one step-daughter, Robin Goulasha.
A memorail service will be held on Wednesday, July 14, 2021 at 1:00 PM at Salt and Light Community Church with Dr. Jeff Russell officiating.
A visitation will be held from 11:00 AM until 1:00 AM Wednesday, July 14, 2021 at Salt and Light Community Church.
Expressions of sympathy may take the form of donations made in memory of Bonnie Colley to Salt and Light Community Church; 155 Pugh Rd. Paducah, KY 42003.
Milner & Orr Funeral Home and Cremation Services of Paducah is in charge of arrangements.
To send flowers to the family of Bonnie Colley please visit our 
Tribute Store.