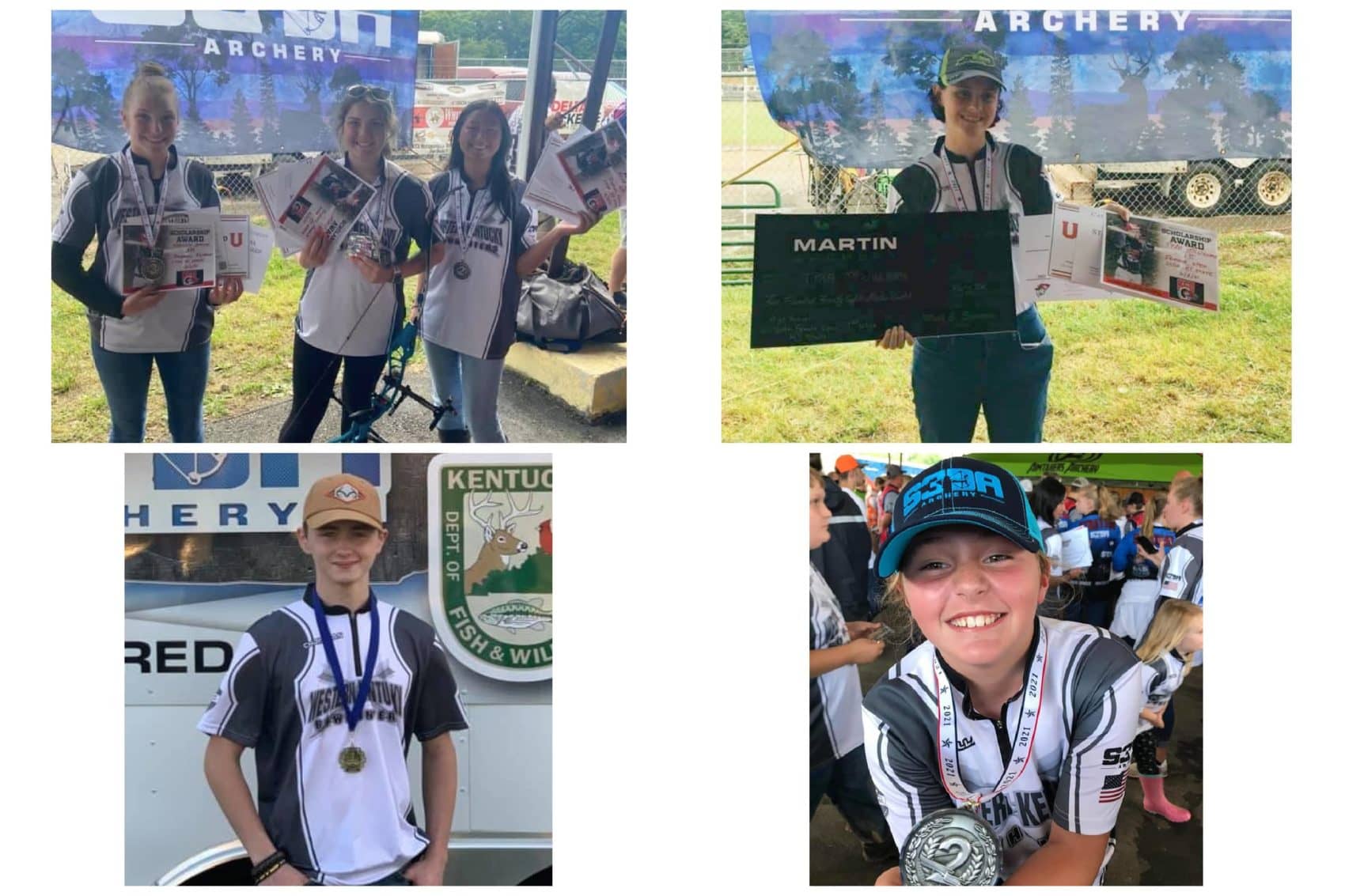 Several members of Western Kentucky Bowhunters competed in the Kentucky S3DA State Championships in London, Ky. at the Laurel County Fairgrounds.
Maci West, who scored a personal best 199/200, took first in Olympic Recurve, Bella Barrett placed second and Hannah Smith third. The three are students at Marshall County High School. Bella, a recent graduate, will continue her archery career with the University of Pikeville archery team.
MCHS students Tyra McWilliams placed first in the Young Adult Division and Christian Jones placed second in Barebow.
Haley Doublin, also a Marshall County student, competed in the ASA Pro Am and placed first in Young Adult Fixed Pins.
Sharpe Elementary student Stella Dowdy placed second in her age division with a personal best score of 205.
Christian Fellowship elementary students, Hoyt and Boyd Jones competed in the S3DA State Championships. Hoyt took first and Boyd placed second in Open Compound in Eagle Class.
Maci went on to compete over the weekend in Olympic Recurve in the ASA Pro Am tournament also held in London. Her day one score of 202 and day two 208, set new personal best scores each day shooting 10 up. ASA competitions include all age ranges with both female and male competitors from all over the country.
Maci and Hoyt were selected Kentucky S3DA Shooter of the Year in their divisions.