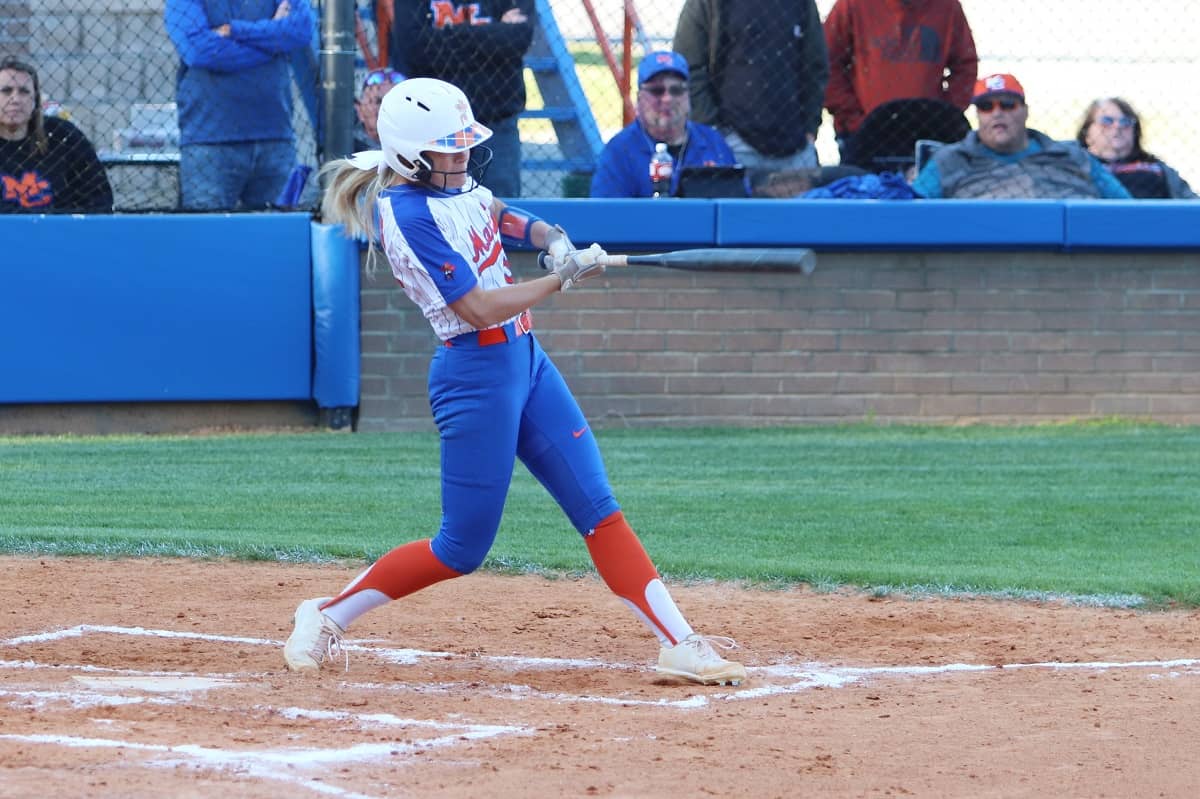 A win on Tuesday 7-1 over Christian County for the Lady Marshals was followed by a 7-6 loss to Caldwell County on Thursday after they beat the Lady Tigers 12-1 on Monday. They begin play tonight in the Meade County Mighty May Matchup against Holy Cross (Louisville) at 8:30 and play two games on Saturday at 10:30 against Christian Academy-Louisville and 1:30 against South Oldham.
In Tuesday's win over Christian County, Kinley Edwards was 3-for-4 at the plate with a double, Sarenna Tomassi 2-for-3 with an RBI and Riley Piercefield 2-for-4. Presley Jezik and McKenzie Elkins had two RBIs each. Gracelyn Darnall earned the win over seven innings, allowing seven hits, no walks and the single run – a home run hit by Reni Shemwell in the first inning.
Marshall   0  0  0  4  3  0  0   7  12  0
Christian   1  0  0  0  0  0  0   1   7   0
Marshall: Pursley 1/4, Tomassi 2/3 (RBI), Conner 1/4, Edwards 3/4 (2B), Jezik 1/2 (2 RBI), Elkins 1/3 (2 RBI), Piercefield 2/4, Lovett 1/4 (RBI)
Christian: Hancock 1/3, Shemwell 2/3 (HR, RBI), Gilbert 1/3 (2B), Harned 1/3, Craft 2/3
Marshall: Darnall 7.0 (7 hits, 1 run)
Christian: Hancock 4.2 (10 hits, 7 runs), Harned 2.1 (2 hits, 0 runs)
Record: Marshall 20-10, Christian 18-9
---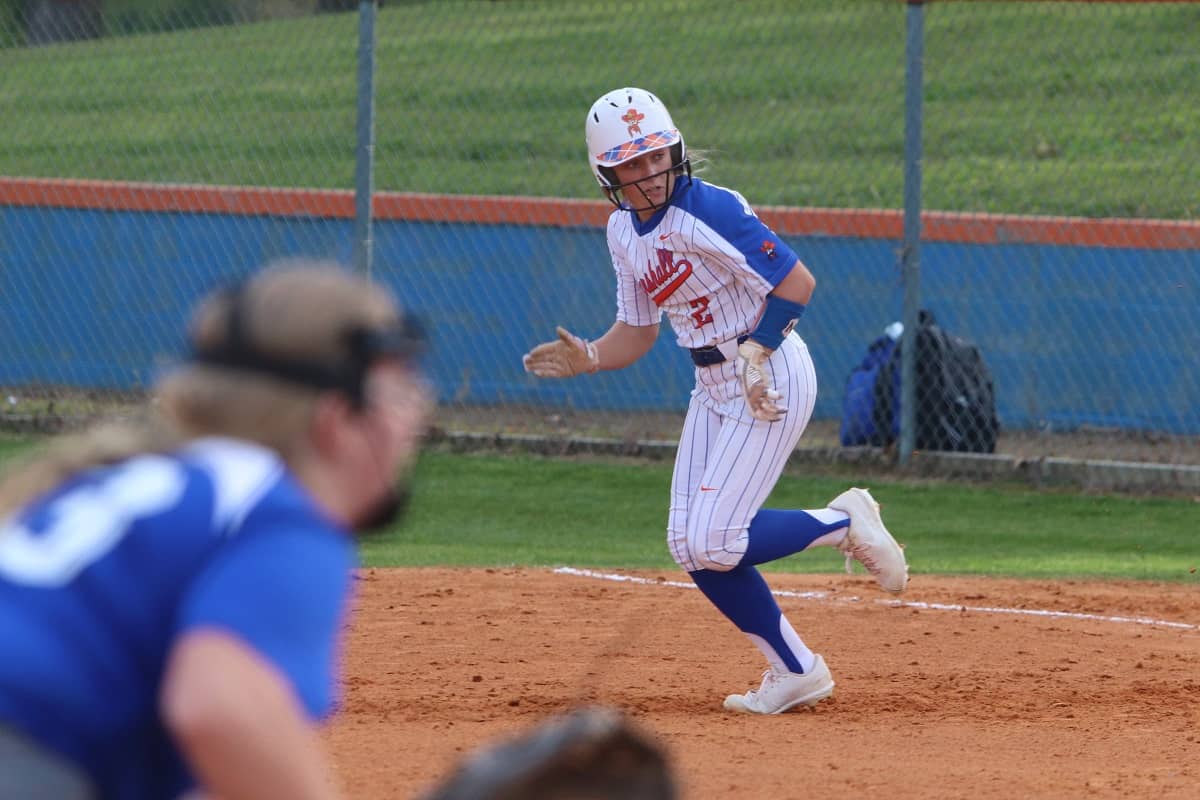 Playing Caldwell County a second time in four days, this go-around went to the Lady Tigers by one run. In their first at bat, Caldwell racked up four runs on a two run double by Brylee Butts and singles by Presley McKinney and Majah Hollowell.
The Lady Marshals got on the board in the bottom of the second inning on an RBI single by Riley Piercefield but the Lady Tigers extended their lead to 7-1 in the top of the third. In the bottom of the inning Sarenna Tomassi brought the Lady Marshals second run in.
In the bottom of the fourth they closed the gap to 7-6 on Caldwell, scoring coming on singles by Layne Pea and Riley Piercefield, a sacrifice by Gabbi Lovett and ground ball RBI hit by Charley Pursley. Their last opportunity came in the bottom of the fifth, leaving Cayson Conner stranded at third.
Kinley Edwards, Piercefield and Pea had two hits a piece. Edwards hit a double, Piercefield had two RBIs and Pea a triple and RBI. Illysa Stallins picked up the win for Caldwell, the junior allowed 10 hits, six runs and struck out one.
Caldwell   4  0  3  0  0  0  0   7  10  0
Marshall   0  1  1  4  0  0  0   6  10  2
Caldwell: A. Hollowell 2/4 (2B, RBI), Holeman 2/4, Butts 2/4 (2B, 2 RBI), McKinney 2/3 (RBI), M. Hollowell 2/4 (RBI)
Marshall: Pursley (RBI), Tomassi 1/4 (RBI), Conner 1/4, Edwards 2/3 (2B), Jezik 1/2, Elkins 1/3, Piercefield 2/3 (2 RBI), Lovett (RBI), Pea 2/3 (3B, RBI)
Caldwell: Stallins 7.0 (10 hits, 6 runs, 1 SO)
Marshall: Darnall 1.0 (5 hits, 4 runs, 1 SO), Thorpe 1.2 (3 hits, 3 runs), Garland 4.1 (2 hits, 0 runs, 5 SO)
Record: Caldwell 10-12, Marshall 20-11