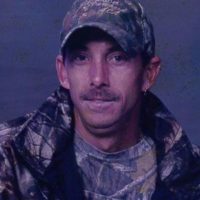 Mr. Harry Dwayne Coles, age 52, of Murray, Kentucky, died on Monday, April 12, 2021, at the Baptist Health Hospital in Paducah, Kentucky.
Mr. Coles was born on July 12, 1968, in Murray, Kentucky to the late Lenice Coles and Joan (Carroll) Coles. He was a self-employed concrete finisher and worked in maintenance for Brown & Root Inc. Mr. Coles was of the Christian Faith.
In addition to his parents, he was preceded in death by his paternal grandparents, Harry and Cloteal Coles; as well as his maternal grandparents, Johnnie and Velma Carroll.
Survivors include two sisters, Miranda Davenport and husband Kevin of Boaz, Kentucky and Dwania Edwards and husband Alan of Hardin, Kentucky as well as one niece, Rochelle Jourdan and husband Jesse of Marion, Kentucky.
A graveside service will be held at 2:30 p.m., on Thursday, April 15, 2021, at the Brooks Chapel Cemetery. Visitation will be held from 12:00 p.m. – 2:00 p.m., on Thursday, April 15, 2021, at the J.H. Churchill Funeral Home & Cremation Services.
Expressions of sympathy can be made to the St. Jude Children's Research Hospital, 501 St. Jude Place, Memphis, Tennessee 38105-9959.
Online condolences can be made at, www.thejhchurchillfuneralhome.com