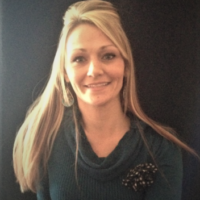 Brandy Belt, 39, of Paducah, Kentucky, passed away on Saturday, April 10, 2021 at her residence.
Brandy was of the Baptist faith.
She is survived by three daughters, Elisabeth Burgess of Dover, Tennessee, Lyriq Alexander and Nora Alexander both of Boise, Idaho; two sons, Kobe Belt of Boise, Idaho and Elijah Edwards of Calvert City, Kentucky; her mother, Eva Walker Belt of Paducah; a sister, Debbie Powley of Paducah; a brother, Teddy Belt of Paducah; several nieces and nephews.
She was preceded in death by her father, Vernon Belt.
Private family services will be held at a later date.
Milner & Orr Funeral Home of Paducah is in charge of arrangements.
We appreciate your help in maintaining state mandated Covid restrictions. This includes wearing a mask and maintaining the minimum six feet of distancing within our facility at all times.
During this difficult time of Covid, you may show your support by joining the "Hugs from Home" program by 5:00 p.m. Thursday, April 15, 2021 where your message will be attached to a balloon in the chapel to remind the family of your love and support. Please go to www.milnerandorr.com to send a hug.
You may leave a message of sympathy and light a candle at www.milnerandorr.com
To send flowers to the family of Brandy Belt please visit our 
Tribute Store.