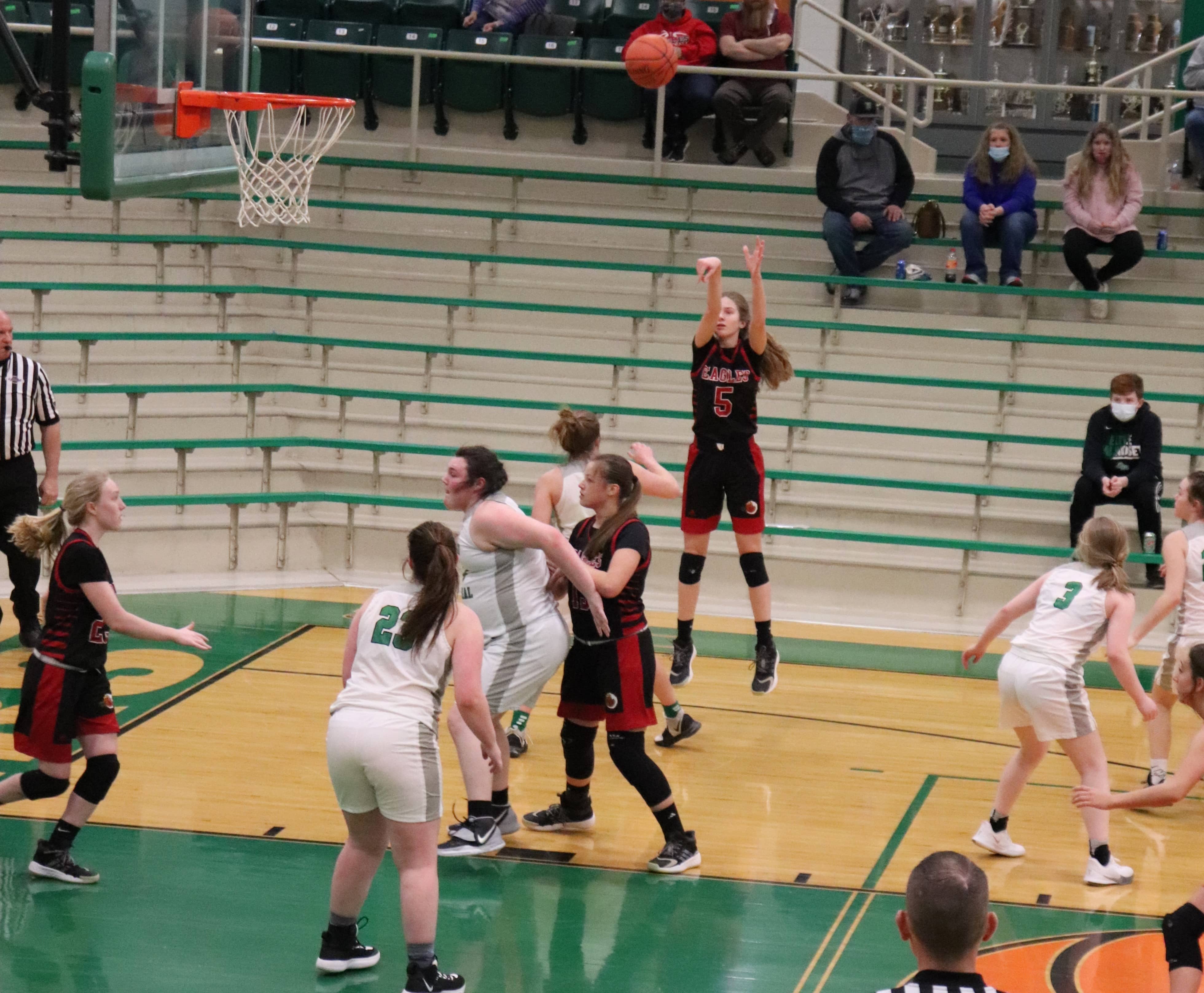 Christian Fellowship's Lady Eagles and Eagles took on the Bombers of Ballard Memorial on Saturday in Barlow. It took an overtime period to determine the outcome of the girl's game with Ballard pulling out an 83-77 win while the Eagles soared to a 64-59 victory.
The Lady Eagles trailed by one point at halftime and were up by three points over Ballard at the end of the third quarter but at the end of regulation, they were tied up 66-66 and headed into overtime. The Lady Bombers out-scored CFS 17-11 in overtime for the win.
Lillian Burnett led CFS with a season high 36 points along with 15 rebounds. As impressive as Burnett's play was, the real eye-opener of the game was the 56 points from Ballard senior Madison Calvin. Calvin had 18 rebounds and scored 14 of the Lady Bombers 17 overtime points. Her average coming in to Saturday's game was 25 points per game with a game high of 32 points in their previous game against Fulton County.
CFS will host Ballard on Mar. 5 for a chance to even up this season's series. Three games this week for the Lady Eagles begin tonight (Monday) at Dawson Springs (0-6) followed by a Tuesday game at Fulton City (1-9). Their week ends on Saturday when they host Fulton County (1-5).
CFS          19   14   15   18   11/OT  –  77
Ballard   15   19   11   21   17/OT  –  83
CFS: Burnett 36, G. Howard 16, Jackson 10, Warren 7, R. Howard 6, Collie 2
Ballard: Calvin 56, Yates 13, O'Conner 5, O'Neill 4, Monroe 2
CFS (6-9): FG 27/71 (Burnett 15/28), 3 Pt 2/10, FT 21/39, Reb 47 (Burnett 15, G. Howard 14)
Ballard (4-7): FG 34/66 (Calvin 23/39), 3 Pt 5/16 (Calvin 3/6), FT 10/10 (Calvin 7/12), Reb 43 (Calvin 18)
---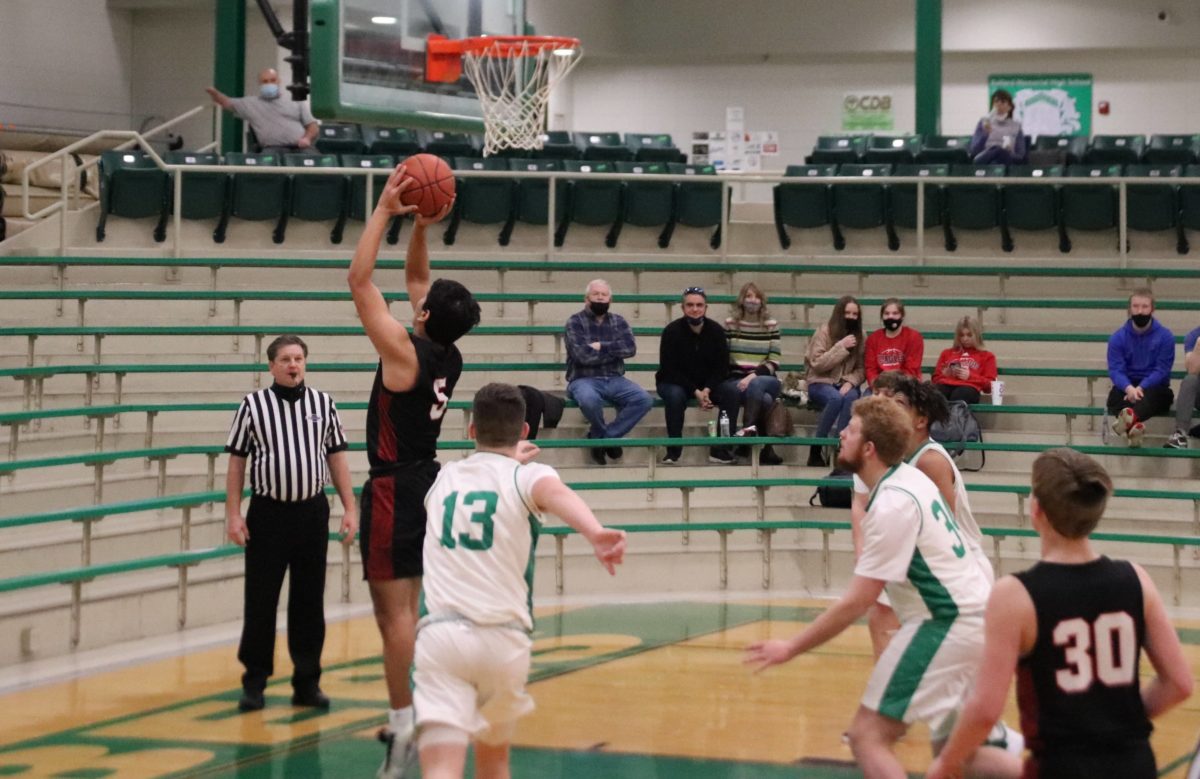 The Eagles improve to 13-5 following their 64-59 win over Ballard Memorial. They trailed by seven at the end of the first quarter and cut it to two at halftime at 35-33. Out-scoring the Bombers 19-8 in the third quarter gave them a nine point lead, enough to hold off Ballard in the fourth to win by seven.
Led by Andrew Allen's 26 points, the senior was 4/5 from 3-point range and 4/5 at the free throw line. Also in double-figures for the Eagles – Isaac Hovekamp and Andrew Dunning both finished with 12 points.
CFS currently leads the 1st Region in total points scored with 1,140 on the season.
The Eagles have three games this week starting tonight (Monday) at Livingston Central (2-11). Tuesday they will travel to Fulton City (0-10) and finish up on Friday at home against Fulton County (3-5).
CFS          22   13     8    14  –  59
Ballard   15   18   19   12  –  64
CFS: Allen 26, Hovekamp 12, Dunning 12, L. Grigg 7, E. Grigg 7
Ballard: Smith 15, Overstreet 14, English 10, Myatt 8, Bishop 4, Birney 4, Duncan 2
CFS (13-5): FG 21/45, 3 Pt 7/17 (Allen 4/5), FT 15/21 (L. Grigg 5/6, Allen 4/5), Reb 20
Ballard (2-15): FG 22/54, 3 Pt 8/23 (Smith 5/10), FT 5/16 (Overstreet 4/5), Reb 35 (Overstreet 11)