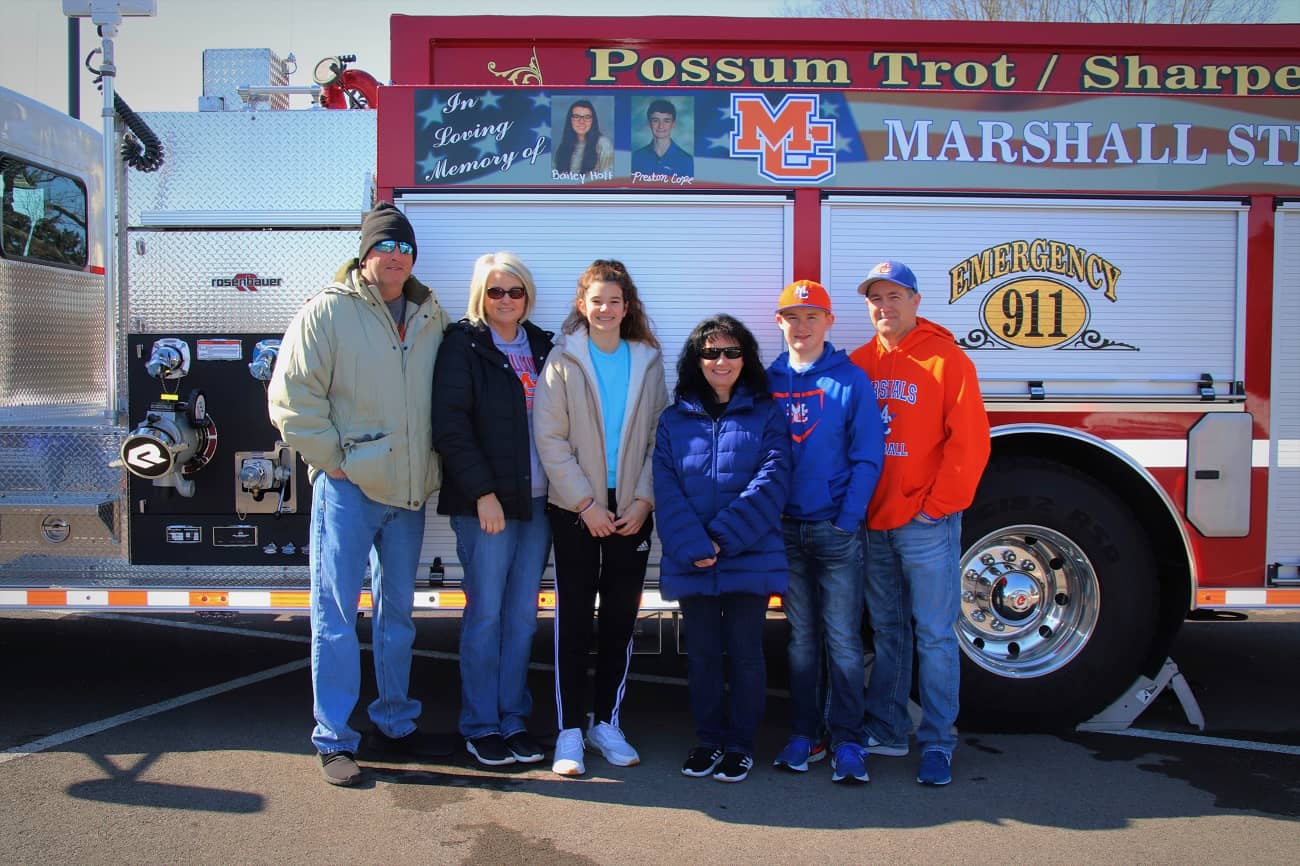 A special pair of angels will be watching over the Possum Trot-Sharpe Fire Department each time they go out on a call in a new truck recently purchased for the department. The new truck has the  photos and signatures of Bailey Holt and Preston Cope, the two students who died in the Jan. 23, 2018 shooting at Marshall County High School, on each side.
Those with the department who brought the truck back from South Dakota where it was purchased, came up with the idea to honor the memory of Bailey and Preston with the special dedication.
"I know Preston, when they did touch a truck here at Sharpe, it was one of his favorite things…to get to come out and touch the firetrucks and the big equipment", Teresa Cope said when asked what Preston would think of the honor.
The family's of Bailey and Preston said they were "very touched and honored".
"We appreciate all the guys and girls that work there and what they do", Brian Cope said. "It was just an honor to do this and we appreciate it so much."
The truck was on display at Sharpe Elementary School on Saturday where the two attended school. Before the viewing by the general public, a private moment and balloon release was held for family.