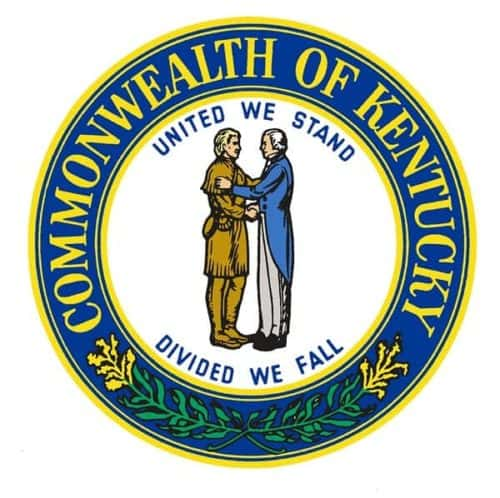 As of 4 p.m. Thursday, Jan. 21, Gov. Beshear reported the following COVID-19 numbers:
New cases today: 3,728
New deaths today: 58
Positivity rate: 11.05%
Total deaths: 3,301
Currently hospitalized: 1,604
Currently in ICU: 395
Currently on ventilator: 209
Top counties with the most positive cases today are: Jefferson, Fayette, Kenton, Boone, Hardin, Warren and Daviess. Each of these counties reported 125 or more new cases; Jefferson County alone reported 604.
To see a list of those reported lost to the virus today, click here.
The Governor noted Kentucky's COVID-19 mortality rate (1%) is lower than the national (1.7%) and world (2.2%) averages.
"This I think is a testament to providing education to Kentuckians about this virus and about what to do if you contract it. And it's a testament to our health care workers," said Gov. Beshear. "You've done your commonwealth and your country proud."
He also asked both Kentuckians and health care providers to be patient throughout the COVID-19 vaccine roll out.
"Splitting vaccine shipments into really small quantities just wouldn't make sense, and would slow us down," said Gov. Beshear. "That's why we're distributing by region, by population. This is not a competition, this is about us trying to find the right partners for the right phase.
Gov. Beshear, First Lady Beshear and Lt. Gov. Coleman to honor Kentucky COVID-19 victims
Tomorrow at 2 p.m. EST, Gov. Beshear, First Lady Britainy Beshear and Lt. Gov. Jacqueline Coleman will honor Kentucky's victims of COVID-19 in an outdoor ceremony. The memorial will include members of the Kentucky State Police Honor Guard as well as a performance by baritone Keith Dean of Frankfort.
The Governor, First Lady and Lieutenant Governor will also plant the final flags in a sea of more than 3,000 flags representing each Kentuckian lost to the virus.
Gov. Beshear to Co-Chair National Task Force on Economic Recovery and Revitalization
Gov. Beshear thanked the National Governors Association (NGA), which announced this week he will co-chair the association's bipartisan Economic Recovery and Revitalization Task Force along with South Carolina Gov. Henry McMaster.
To learn more, see the full release.
Gov. Beshear Congratulates President Biden and Vice President Harris
"Congratulations to President Joe Biden and Vice President Kamala Harris. My administration worked well with the last presidential administration and we look forward to working well with this one," said Gov. Beshear. "I also want to express my appreciation that in the first full day that President Biden has been in office, he specifically addressed the coronavirus pandemic. One of the most important things that I heard was a push to increase the supply of COVID-19 vaccines. The supply is our primary issue we are facing right now, given how efficiently we are getting vaccines out."
New Test Launched to Improve Broadband Access
Lt. Gov. Coleman announced today the launch of the Kentucky Broadband Speed Test, a crowd-sourcing project that will gather data from Kentuckians needed to expand internet home access for distance learning, telework and telehealth. Kentuckians can take the free, anonymous speed test from Jan. 19 to Feb. 18 here.