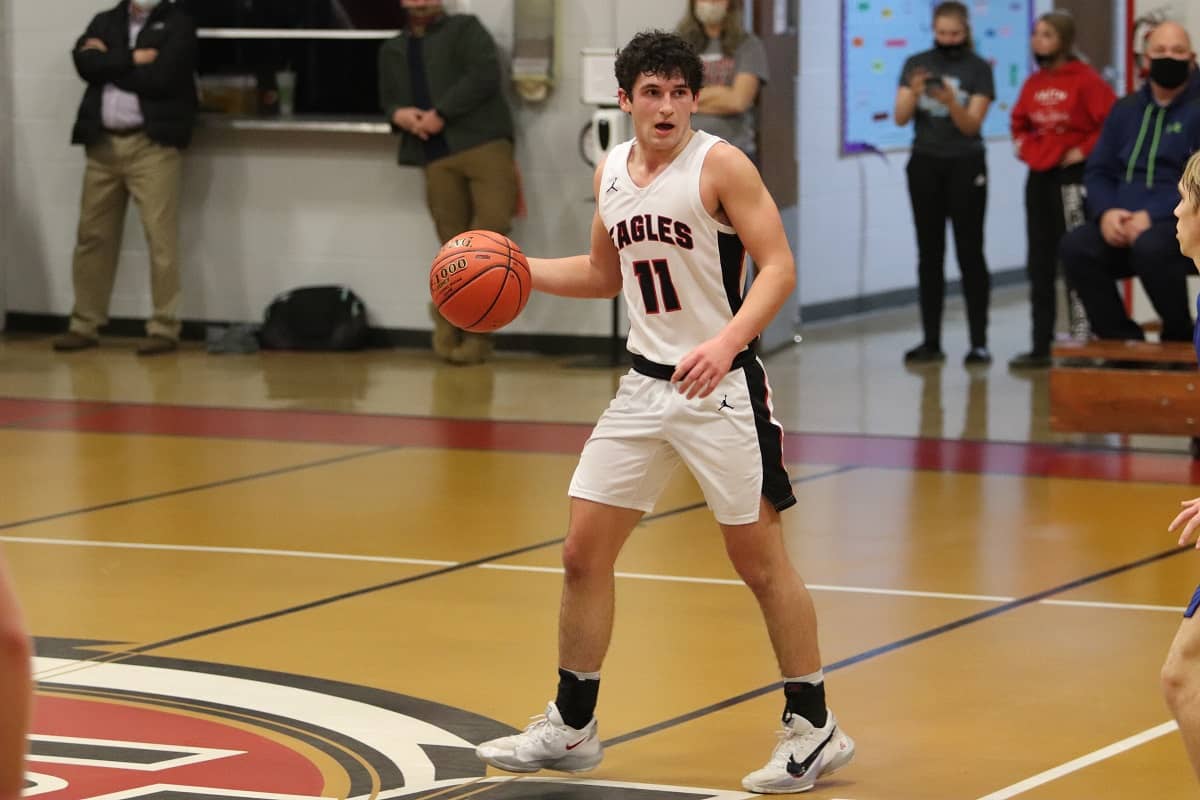 A 4-0 start to the season for the Eagles ended in Tuesday's 75-44 All "A" quarterfinal loss to Mayfield. Mayfield will meet St. Mary in Friday's semi-final for a shot at the 1st Region All "A" title on Saturday. Murray and Hickman County will meet in the other semi-final contest.
Mayfield stunned the Eagles with a 24-0 start to the game. CFS plagued by turnovers, finally got on the board on a field goal by Isaac Hovekamp.  Andrew Allen scored the next 10 points for CFS on two and-1 plays and a couple of buckets to lead the Eagles, trailing 33-14 at the end of the first quarter.
Allen opened the scoring for the Eagles in the second quarter, scoring five of their eight points but trailing 54-22 at halftime proved to be too large a deficit to overcome in the second half in the 31 point loss.
Allen led CFS with 23 points and was 4/6 at the free throw line.
The Eagles will look to get back in the win column when they play Thomas Nelson High School at home on Friday.
CFS              14    8    8   14  –  44
Mayfield   33   21   13    8  –  75
CFS: Allen 23, Hovekamp 9, E. Grigg 7, Dunning 3, Gaston 2
Mayfield: Kennemore 19, Richards 19, Brooks 18, Fulton 6, Dabney 4, Gammons 4, Johnson 4
CFS: FG 15/35, 3 Pt 3/8, FT 11/16, Reb 11
---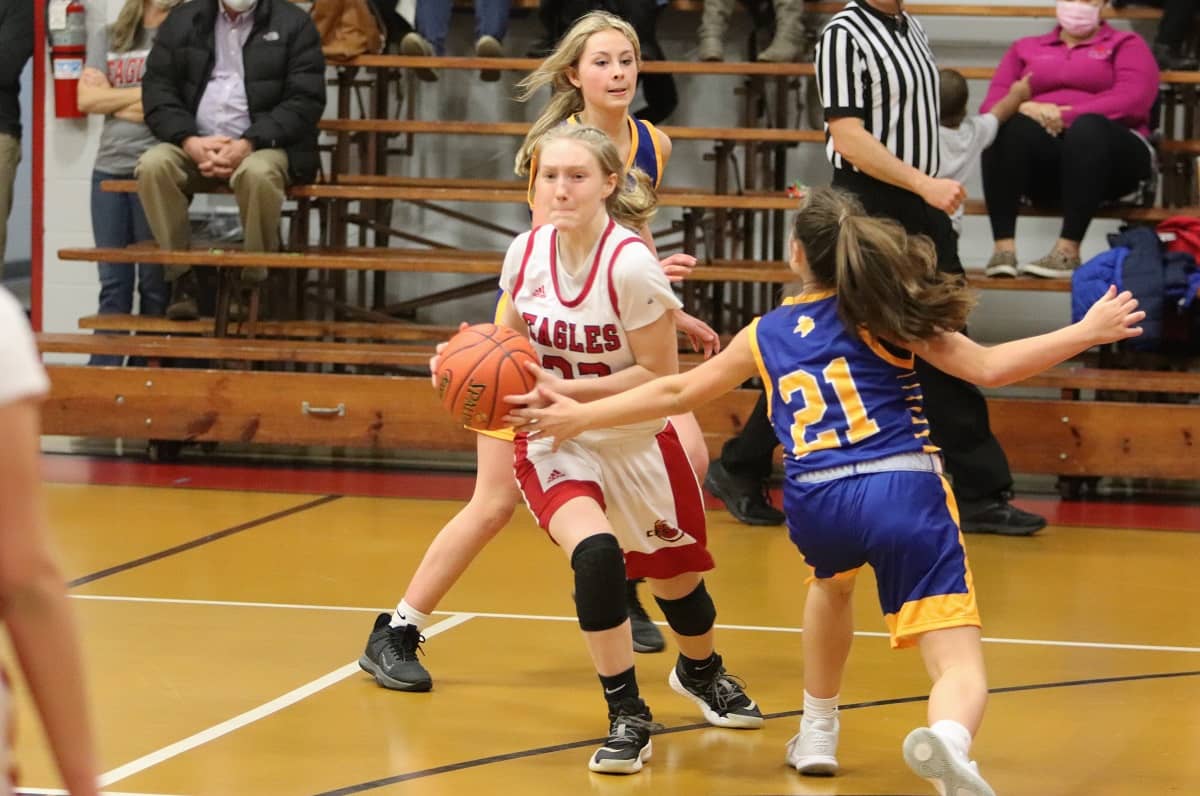 Christian Fellowship's Lady Eagles fell to Mayfield 59-37 in Monday's 1st Region All "A" quarterfinals. The Lady Cardinals move on to play Carlisle County on Thursday in the semi-final round while Murray will meet Hickman County in the first semi-final game.
Down by just two points (14-12) at the end of the first quarter, the Lady Eagles were out-scored by 10 points in the second to trail 33-21 at halftime. Mayfield's 26 second half points while holding CFS to 16 gave the Lady Cardinals their third win of the season.
Jayden Jackson led CFS in scoring with 12 points followed by Lillian Burnett with 11. Seventh grader Nya Burns led Mayfield with 13 points and Addaley Smith added 11.
The Lady Eagles will play their next game at St. Mary on Thursday.
CFS              12    9    6   10  –  37
Mayfield   14   19   15   11  –  59
CFS: Jackson 12, Burnett 11, G. Howard 8, Warren 4, Collie 2
Mayfield: Burns 13, Smith 11, Mandry 9, Lawson 9, Mayes 6, Sullivan 4, Hurt 3, Dawson 2, Henley 2
---