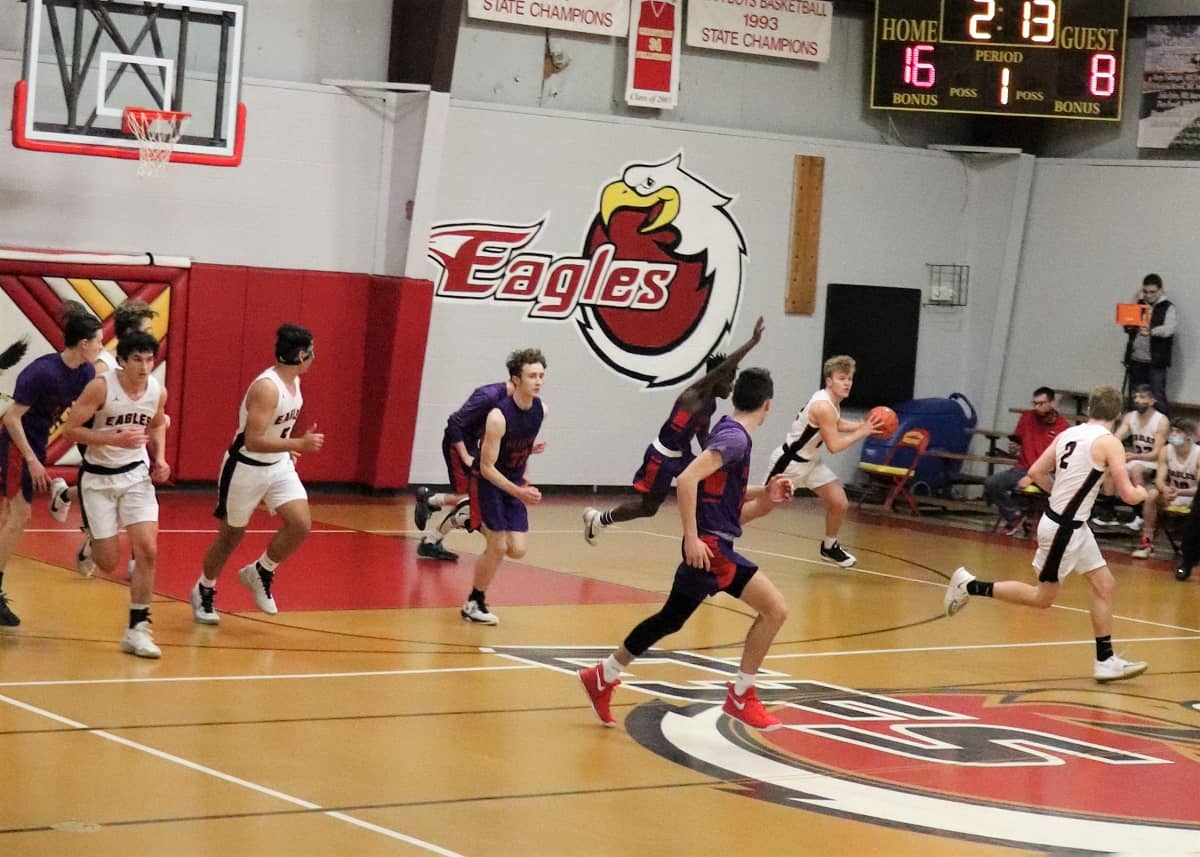 Christian Fellowship's Eagles move to 4-0 after their 1st Region All "A" Classic 88-73 win over Community Christian on Saturday. A 10-point first quarter lead stretched out to 40-24 at halftime.  CCA out-scored CFS 49 to 48 in the second half but the Eagles first half lead was too much for the Warriors to overcome.
Led by senior Andrew Allen with 31 points, three others were in double figures – Andrew Dunning 23, Luke Grigg 19 and Isaac Hovekamp 13. Dunning and Grigg finished the night with double-doubles – Dunning with 15 rebounds and Grigg with 13.
They advance to play Mayfield on Tuesday at 6:30 in Mayfield. Three other All "A" quarterfinal games slated for Tuesday – Murray vs. Ballard Memorial, Hickman County vs. Fulton County and Carlisle County vs. St. Mary. The four teams advancing to the semi-finals will play Friday and the championship will be held on Saturday.
CFS   21   19   23   25  –  88
CCA   11   13   20   29  –  73
CFS: Allen 31, Dunning 23, Grigg 19, Hovekamp 13, Dunning 4, Gaston 2
CFS: FG 19/45, 3 Pt 1/4, FT 9/14, Reb 31, PF 13
CCA: Winsett 19, Kahnplaye 15, Smith 12, Paxton 11, Wilson 10
---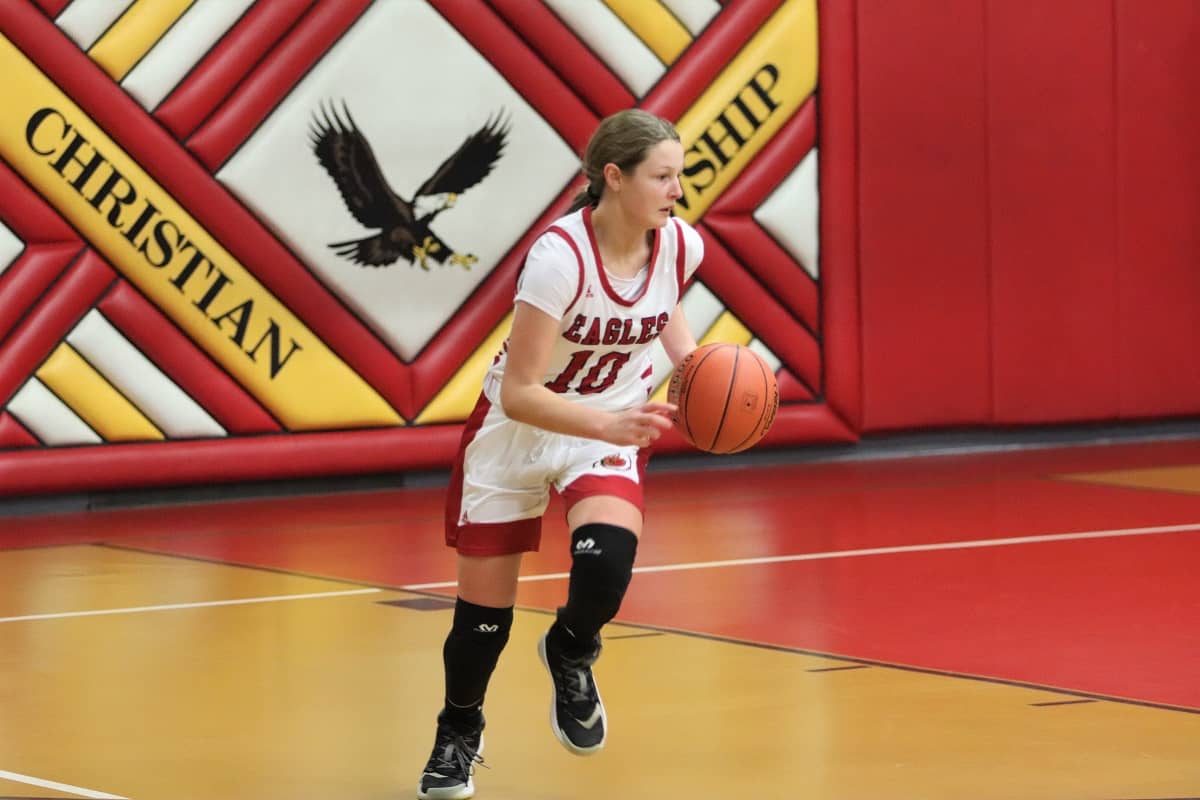 The Lady Eagles dropped a game to Carlisle County on Friday to move to 2-2 on the season. Behind 20 team leading points from Gracie Howard, CFS lost 57-44. Howard was 2/4 from beyond the arc while Lillian Burnett scored nine points and pulled in 10 rebounds.
With their 1st Region All "A" Classic opener against Fulton County cancelled due to COVID-19 protocols, the Lady Eagles will play their first game in the All "A" Monday at Mayfield against the Lady Cardinals at 6:30. Other All "A" games taking place on Monday include Murray vs. St. Mary, Hickman County vs. Ballard Memorial and Carlisle County vs. Fulton City. Semi-finals will be played on Thursday and the championship game on Saturday.
CFS                             6   16   14    8  –  44
Carlisle County   19   18   10   10  – 57
CFS: G. Howard 20, Burnett 9, Jackson 8, Warren 5, Collie 2
CFS: FG 18/39, 3 Pt 3/7, FT 5/12, Reb 28, PF 15
Carlisle County: Whitaker 14, Hall 12, McGee 8, Jones 8, Wright 7, Gibson 4, Tyler 4