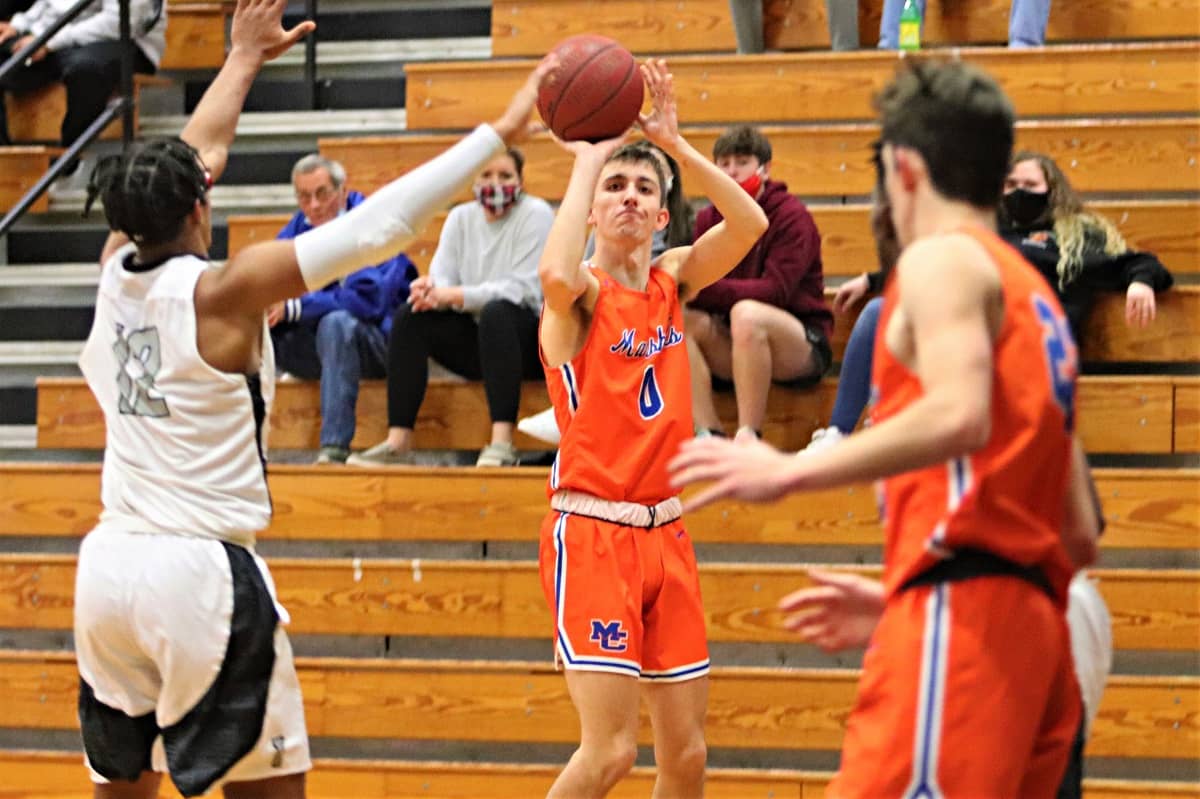 Marshall County played Thomas Nelson High School, located in Bardstown, in their second game of the season on Tuesday. Led by Zion Harmon with 28 points in his first game of his senior season, the Marshals beat the Generals 77-54. Thomas Nelson is in their ninth season after the school formed in 2012.
The Marshals trailed 16-13 at the end of the first quarter and junior Brayden Smith scored to open the second quarter to give the Generals their largest lead of the game at 20-13. Harmon scored the next four points followed by a basket by Kole Sedlock and a three from Cole Mills for a 9-0 run that put the Marshals back on top 27-25. They would not relinquish the lead the rest of the game, going up 31-25 at halftime.
Twenty-eight third quarter points gave the Marshals a 25 point lead heading into the final quarter. Four from Harmon wrapped up his 28-point night with points coming from six other Marshals in the quarter to finish off the 77-54 win.
Scheduled to play University Heights on Saturday in the Toyota of Hopkinsville Classic, the Marshals are working to keep the UHA game in play after the Classic was cancelled due to COVID-19 protocols. More on this when it becomes available.
Marshall County  13   18   28   18  –  77
Thomas Nelson     16    9      9    20  –  54
SCORING
Marshall County (2-0): Harmon 28, Mills 14, Schroader 9, Q. Smith 8, Miller 4, R.Smith 4, Davis 3, Driver 3, Sedlock 2, Ives 2
Thomas Nelson (1-1): Smith 15, Keene 15, Brown 7, Bowman 5, Hardin 3, Downing 3, Roller 2