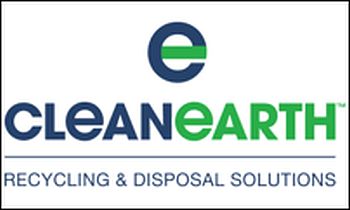 Each year, the Clean Earth/HARSCO company sets a special projects budget and donates to worthy causes across several regions of the country. Each region set aside $5,000 this year in donation money with designees decided by the board following a lengthy approval process among all submissions that are received.
Robert Parker, Clean Earth/HARSCO Manager at the Calvert City location submitted a proposal for a donation to Marcella's Kitchen in Benton. His proposal was accepted with $4,000 of the $5,000 awarded and a check was presented to Marcella's Kitchen last week.
The employees of Clean Earth/HARSCO wanted to recognize Parker's efforts in securing the $4,000 donation, who according to Human Resource Coordinator Richard Douglas said, "Does a lot of things for a lot of people." Douglas went on to say Parker never wants any attention for the things he does saying, "He won't like this at all that we are recognizing him".
Douglas said Marcella's, that does so much for the community,  is very worthy recipient of the donation.