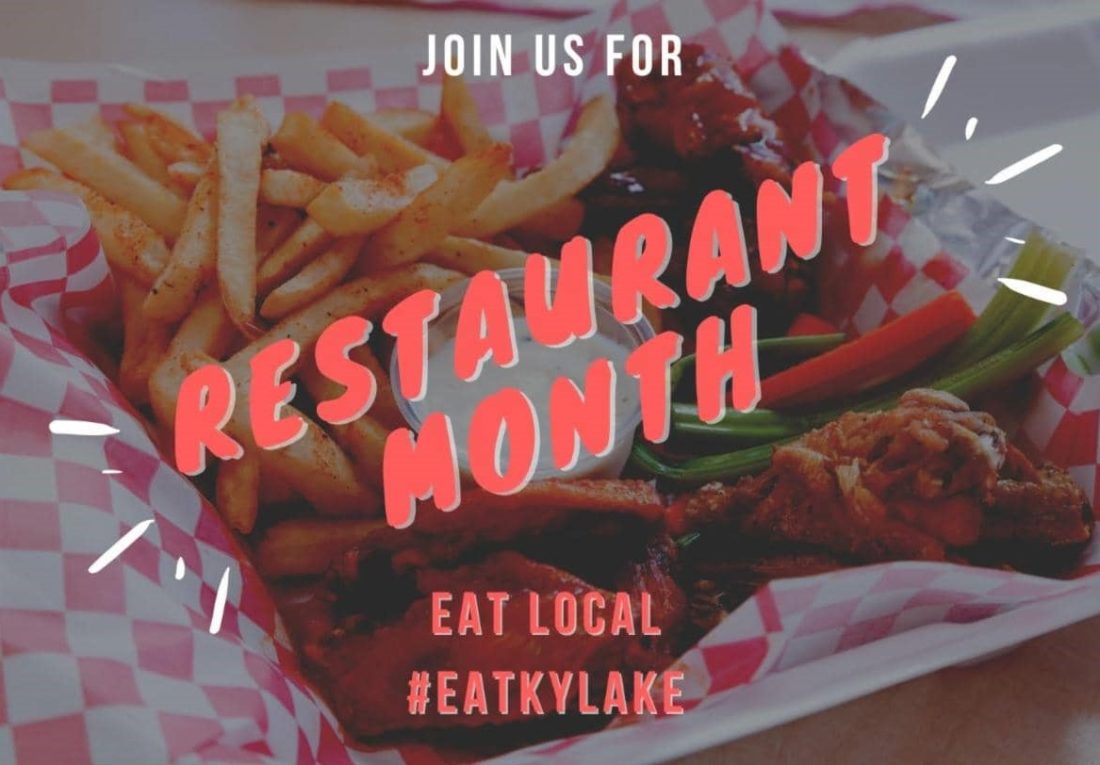 For those looking to support their local restaurants during this tough time, a new contest has been announced to reward those who eat local. Following the recent restrictions sent down by the Governor's office, The Kentucky Lake Chamber and Kentucky Lake Tourism Commission sat down to brainstorm how to encourage locals to get food from the local restaurants that are hurting at this time. After several discussions, they are excited to announce December as "Restaurant Month" here in Marshall County.
Throughout the whole month of December, there will be a drawing each week for at least two $50 gift cards to local businesses. To be entered into the competition, the only requirement is to order food from a local restaurant, take a photo of the food you're having, and share that photo on Facebook by tagging the Kentucky Lake Chamber and Tourism pages and using the hashtag, #eatkylake. Each week the winners of the random drawings will be announced on those Facebook pages.
"With this contest, you get a great chance to support your local business owners, but you also get a good chance to win some great prizes," said Kentucky Lake Tourism and CVB Executive Director, Elena Blevins. "Let's show our local restaurants just how much they mean to our community."
To find a list of local restaurants you can support during the month of December, you can search https://visitkylake.com/ or visit the Kentucky Lake Chamber of Commerce's Facebook post regarding restaurant month.
"As we enter another tough time for our local restaurants, it is more important than ever to eat local and shop local", said Chamber of Commerce Executive Director, Mitchell Ponder. "We are excited to begin this contest, but it wouldn't be possible without local business leaders who were willing to donate gift cards and support our efforts."