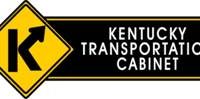 PADUCAH, KY (Nov. 17, 2020) A contractor plans a work zone shoulder restriction along the I-24 Downtown Business Loop/U.S. 60-Business/Wayne Sullivan Drive on Paducah's Southside starting Wednesday, November 18, 2020.
This work zone shoulder restriction for westbound/northbound traffic in the 3300 Block of Wayne Sullivan Drive at U.S. 60-Business milepoint 4.78 is to allow initial work to remove a section of curbing at an existing 50 ft. commercial entrance and replace it with a new 30 ft. commercial entrance.
This is along U.S. 60-Business/Wayne Sullivan Drive about two blocks from the intersection with U.S. 60, U.S. 62, and KY 1954/John Puryear Drive on the Southside.
The crew plans to be working along the curb line on Wednesday and Thursday.
Motorists heading inbound into downtown Paducah should use appropriate caution where equipment and construction personnel are along the roadway in close proximity to traffic flow. This shoulder restriction may be widened to a lane restriction from time to time to facilitate the work.
To get traffic advisories and alerts via email go to https://public.govdelivery.com/accounts/KYTC/signup/13651 and click on counties in Kentucky you regularly drive through or on any of the specialty corridors you travel. Be sure to check your SPAM filtering to assure Gov Delivery is on your approved list.
Timely traffic advisories for the 12 counties of KYTC Highway District 1 are available by going to www.facebook.com/kytcdistrict1. You do not have to be a Facebook member to access this page.
Navigate traffic at goky.ky.gov, at waze.com, or with the WAZE App.