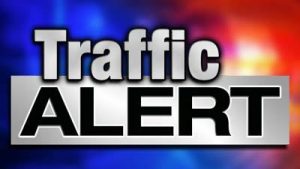 PADUCAH, KY (Nov. 11, 2020)  KY 93 is blocked at the 5.3 mile marker in southern Lyon County due to a SEMI rollover crash.
The SEMI is blocking both lanes of KY 93 near the Wynn Road intersection between KY 903 and KY 730.
The load of frozen chicken will likely have to be offloaded before the truck can be removed.
Estimated duration is 4 hours.
Passenger vehicles may self-detour via KY 903 and KY 730.  However, there is no detour for this site that is suitable for SEMI trucks.
A map of the crash location will be posted to the KYTC District 1 Facebook page shortly.
To get traffic advisories and alerts via email go to https://public.govdelivery.com/accounts/KYTC/signup/13651 and click on counties in Kentucky you regularly drive through, or on any of the specialty corridors you travel.  Be sure to check your SPAM filtering to assure Gov Delivery is on your approved list.
Timely traffic advisories for the 12 counties of KYTC Highway District 1 are available by going to www.facebook.com/kytcdistrict1. You do not have to be a Facebook member to access this page.
Navigate traffic at goky.ky.gov, at waze.com, or with the WAZE App.