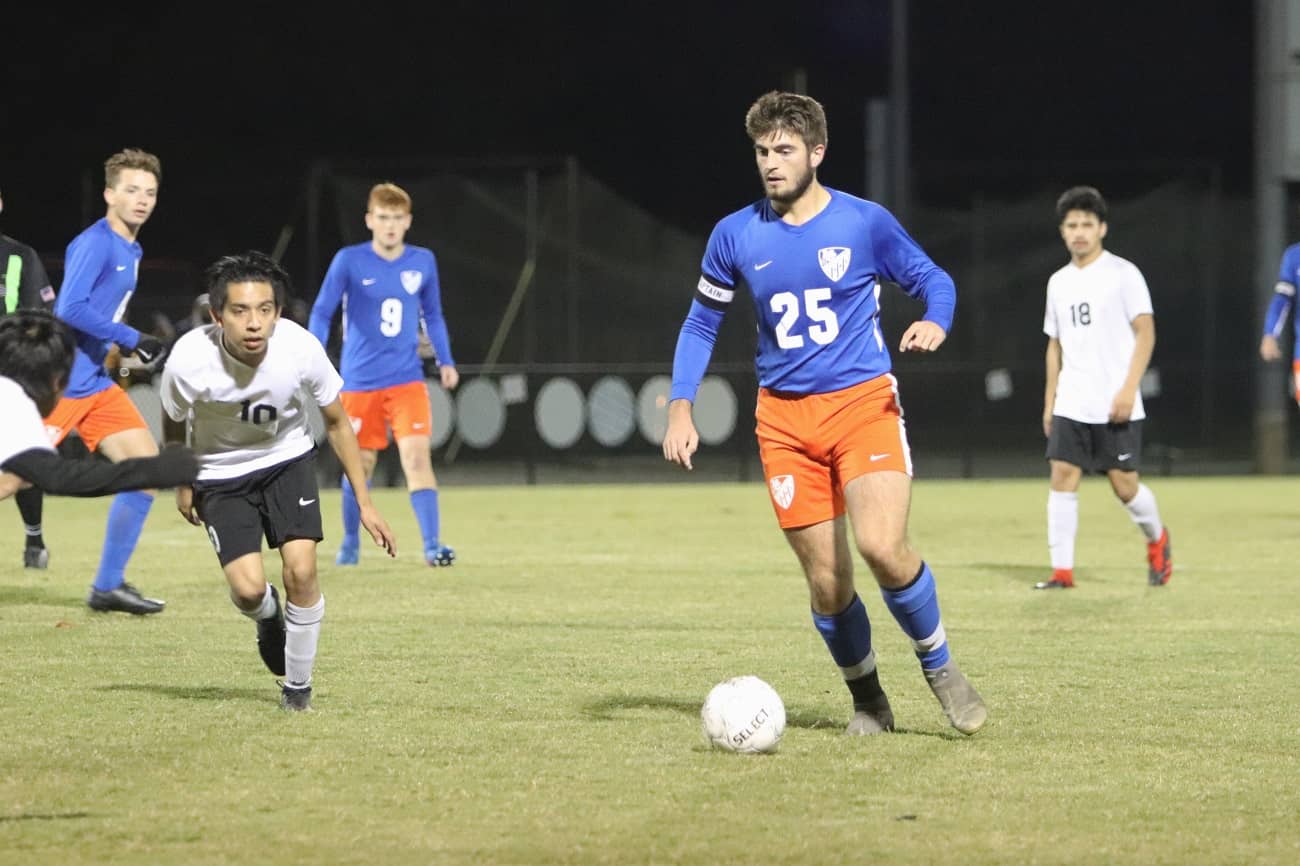 This week in Murray, the Second District girls and boys soccer tournament is underway. The Mayfield boys beat Graves County 3-0 on Monday to advance to the Tuesday night semi-final against Marshall County.
In their only regular season game on Sept. 22, the Marshals handed the Cardinals a 6-0 loss but Tuesday was not the same story. The game was scoreless through the first 73 minutes before the Marshals finally found the net on a goal by Kiefer Court and with the clock stopped at 2:00, Court would score again to give the Marshals a 2-0 win.
The Marshals dominated ball possession and spent most of the game looking for a way to get it into the net, but the hard part was getting it past Mayfield goalkeeper Diego Juarez. Near the end of the first half, the Marshals spent a few relentless minutes attacking the goal, only to have Juarez come up with several saves to keep the game scoreless at halftime.
Eric Hicks just missed in the 29th minute of the second half when the ball hit the cross bar and a shot on goal by Caleb Nicholls was saved by Juarez who ended up with 23 in the game. More opportunities came on a penalty kick by Hicks following a yellow card on Mayfield under 10 minutes to go and Collin Shadowen's shot on goal near the eight minute mark was saved by Juarez.
Their 73 minutes of effort finally paid off with Court's two goals in the final seven minutes. Those goals came on assists by William Lynch and Hicks.
They will play the winner of Wednesday's Murray-Calloway County game on Thursday at 8:00 in the District Championship. The win gives them the automatic ticket to the First Region Tournament. The Marshals entered this week ranked 13th in the state according to Maher Rankings and improve to 11-1-1.