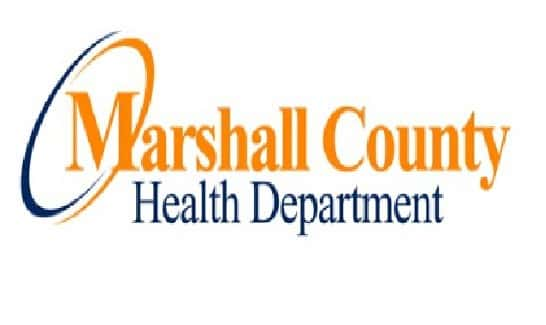 Marshall County has seen an increase in positive cases of COVID-19 and deaths over the last several weeks. Through contact tracing, the Marshall County Health Department identified a particular gathering of people that resulted in 6 new cases and 2 additional deaths. This situation highlights the importance of face coverings and social distancing in addition to good hand hygiene. The Health Department emphasizes it is vitally important that everyone, including businesses, do what is needed to prevent further spread of the virus and deaths in our community.
In July, Governor Beshear signed an executive order mandating the wearing of face coverings. A face covering is one of several precautions we can take to help stop the spread of COVID-19, especially by people who have COVID-19 but do not have symptoms.
Face coverings help prevent people who have COVID-19 from spreading the virus to others. You can spread COVID-19 to others even if you do not feel sick. The spread of COVID-19 can be reduced when face coverings are used along with other preventive measures, including social distancing, frequent handwashing, and disinfecting frequently touched surfaces. Wearing a face covering will protect people around you, including those at higher risk of severe illness from COVID-19 and workers who frequently come into close contact with other people. Face coverings are most likely to reduce the spread of COVID-19 when they are widely used by people in public settings. If Kentuckians wear face coverings in all public spaces per the executive order, it will save lives.
With a few exceptions for medical reasons, the executive order requires everyone to wear a face covering that covers their nose and mouth when they are in the following situations:
• While inside, or waiting in line to enter, any: retail establishment; grocery store; pharmacy; hair salon/barbershop; nail salon/spa; tattoo parlor; child care facility; restaurant or bar (when not seated and consuming food or beverage); health care setting, or; any other indoor public space in which it is difficult to maintain a physical distance of at least six feet from all individuals who are not members of that person's household;
• While in outdoor public spaces in which the person cannot maintain a physical distance of six feet from all individuals who are not members of the person's household and is not otherwise covered by previously issued guidance.
Individuals or businesses who violate the executive order are subject to citations as follows: a warning for the first offense, a fine of fifty dollars ($50) for the second offense, seventy-five dollars ($75) for the third offense, and one hundred dollars ($100) for each subsequent offense. Businesses who refuse to enforce the order may also be subject to closure. Local health departments are responsible for issuing the citations.
Marshall County has done a wonderful job in the fight against COVID-19. However, due to the recent rise in positive cases and additional deaths, the Marshall County Health Department will increase efforts to help protect the health of our community, which includes issuing citations to businesses who continue to violate the mask order.