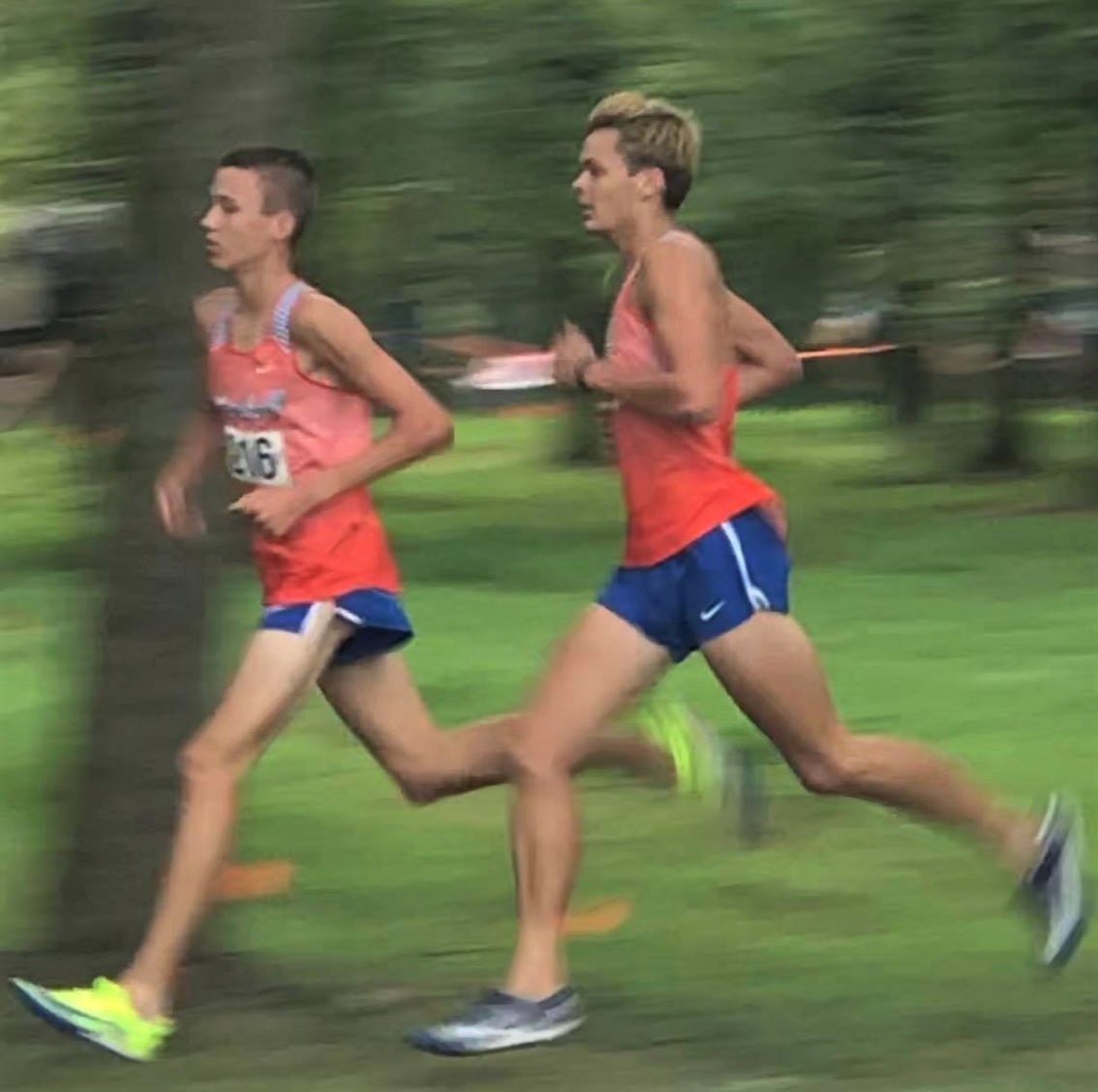 The 2020 season kicked off on Saturday for the Marshall County cross country team in Cadiz at the Mike Wright Classic held at West End City Park.
The nine boys teams were split into morning and afternoon races, the Marshals competing in the morning group against host Trigg County, Calloway County, Graves County, Dawson Springs and Livingston Central. The afternoon group was made up of teams from Madisonville-North Hopkins, Hopkins County Central and Henderson County.
Marshall County's Cade Flatt and Ethan McCarty gapped the morning competition and recorded the fastest times of the day in their first and second place finish in the 2500 meter race. Flatt took the win in 7:41.61 and McCarty crossed in second in 7:49.93. Just 19 seconds back, Samuel Lanham finished fourth in 8:08.67.
All three set new Kentucky cross country high school records for 2500 meters Saturday. Flatt's time now takes the top spot, McCarty's ranks second and Lanham's time is fifth best.
The Marshals took the team win over second place Trigg County. Rounding out their results, Ilya O'Bryan finished 17th in 8:58.84, Jett Sealock was 34th in 9:20.58 and Walker Jones placed 40th in 9:35.59.
Three from the girls team competed in Cadiz with the top result coming from Audra Fite who finished fourth in 10:20.00. The win went to Calloway County's Ainsley Smith who finished in 9:51.07. Ruthie Clark placed 19th in 11:54.51 and Elizabeth Barrett finished 47th in 13:52.05.
Also split into morning and afternoon groups, the Lady Marshals competed against runners from Graves County, Crittenden County, Fort Campbell, Trigg County, Murray and Livingston Central. Graves County took the team win.
The team will compete in Greenwood's Gatorland meet that takes place on Friday and Saturday at Phil Moore Park in Bowling Green. Teams will be split and compete one of the two days to comply with COVID-19 guidelines.