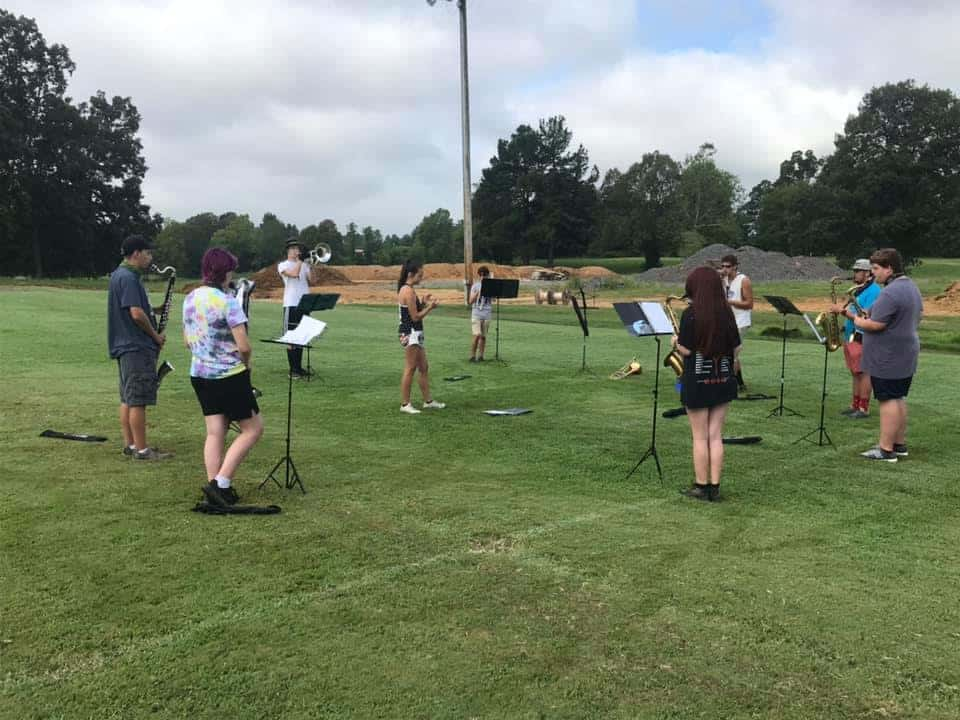 As fall activities are phasing in under Kentucky's healthy guidelines, so is Marshall County's Marching Marshals. They recently wrapped up their two-week camp in preparation for the fall season.
The Marching Marshals fall of 2020 will look different – much like all fall sports and the opening of schools are navigating uncharted territory. The award-winning marching band will not be competing this season but will field a show during halftime of the Marshals home football games, scheduled for Sept. 11, Sept. 25 and Nov. 6.
The Kentucky Music Educators Association (KMEA) released this statement on their website concerning the fall marching band competition season:
Kentucky Music Educators Association has been working with the National Federation of State High School Associations, National Association for Music Education, and over 50 other music organizations to address what the fall of 2020 might look like for our students and directors across the Commonwealth. After careful deliberation with the Marching Band Council, Band Council, and with input from the membership, it has become clear that planning to hold the KMEA Quarterfinals on October 24 and Semifinals/Finals on October 31 will not be possible this year. 
We do not see options for these two events that will allow bands to safely rehearse in the normal way or travel. For the sake of students, directors, staff, boosters, workers, judges, and spectators, we must not incentivize behavior that could cause any of the schools to delay opening due to an outbreak within a band.
The intent of this action is NOT to cancel all marching band activities at Kentucky high schools. KMEA is hopeful that many marching bands can continue to function safely within the guidelines of their school system, and that band directors will be able to focus on musical skills and team building that may have been missed in the final weeks of the spring 2020 semester.
Photos below of camp courtesy of Kim Phillips