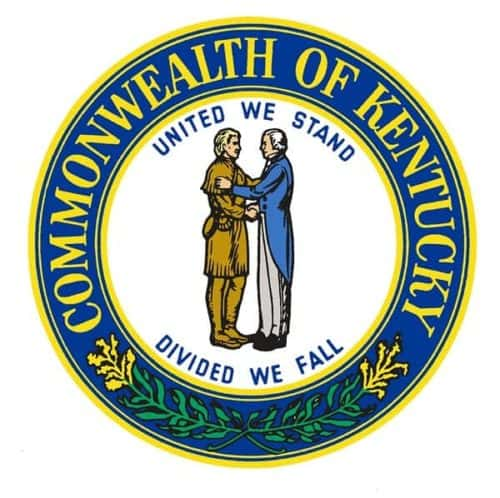 FRANKFORT, Ky. – As of 4 p.m. Aug. 5, Gov. Beshear said there were at least 32,741 coronavirus cases in Kentucky, 546 of which were newly reported Wednesday. Twenty-one of the newly reported cases were from children ages 5 and younger, including seven kids under a year in age with one of those being only 18 days old.
"Today's number strongly suggests and I believe it's evidence that face coverings are working," the Governor said. "Proving that even when other parts of the country may be escalating out of control, that we can still control our own destiny here in Kentucky with a small act that shows we care about each other."
Gov. Beshear reported one new death Wednesday, raising the total to 752 Kentuckians lost to the virus. The death reported Wednesday was a 71-year-old woman from Logan County.
As of Wednesday, there have been at least 663,100 coronavirus tests performed in Kentucky. The positivity rate currently stands at 5.51%. At least 8,467 Kentuckians have recovered from the virus.
"I believe you are doing the right thing, the vast majority of people are wearing a face covering and it is making a difference," the Governor said. "It looks like we are stopping a very dangerous situation from occurring and we need to keep it up."
For additional information, including up-to-date lists of positive cases and deaths, as well as breakdowns of coronavirus infections by county, race and ethnicity, click here. To see all recent daily reports, click here.
Benefits and Long-Term Care Updates
Eric Friedlander, Secretary of the Kentucky Cabinet for Health and Family Services, provided updates Wednesday on benefit programs to help Kentuckians and work to keep long-term care facilities safe.
"We want folks to sign up for benefits," Secretary Friedlander said. "It makes sense to have health care coverage during a pandemic. It also makes sense to have food during a pandemic."
Secretary Friedlander continues to encourage Kentuckians to apply for health care assistance and access to food through the Medicaid, SNAP and WIC programs.
He said approval of a waiver under the Families First Coronavirus Response Act has been granted, giving thousands of Kentucky families an additional six months of SNAP benefits that would have expired June 30. This is in addition to an extension granted to those SNAP households with benefits expiring in March, April and May.
"Take advantage of signing up. When you get SNAP you support your local grocers. When you get Medicaid, you support your local health care industry," he said. "Without Medicaid, the health care industry would collapse. Without SNAP there would be significant damage to our grocers and local communities."
Secretary Friedlander also said Kentucky CARES funds are being used to support testing of staffers in all of the commonwealth's 286 long-term care facilities every 14 days for COVID-19. The testing will continue through 2020 and will help keep residents of these facilities safer.