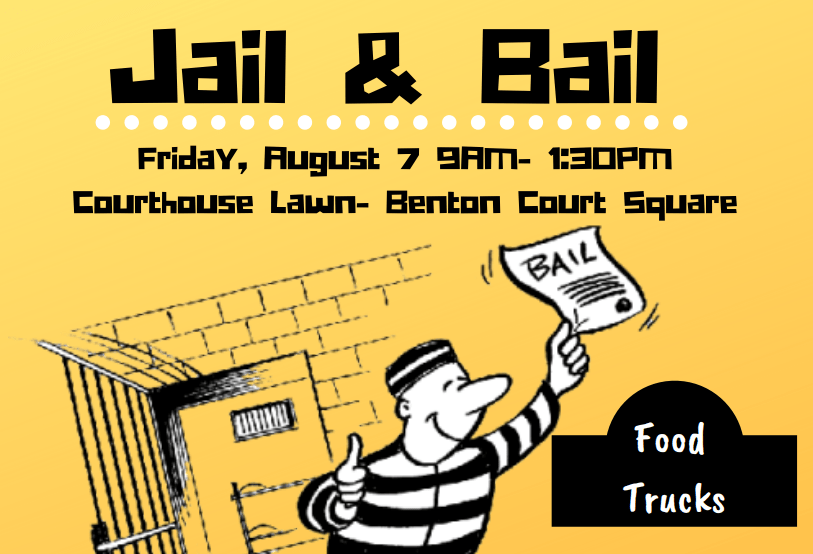 The Marshall County Parks Department will be hosting the annual Jail & Bail fundraiser this Friday, August 7th from 9:00 am – 1:30 pm on the courthouse lawn in Benton. Forty members of the community will be arrested and thrown in a jail cell and all of the bail money raised will benefit the Miracle League of Western Kentucky.
Handheld Food Truck and Kona Ice will be on site and will be donating a portion of their sales to the Miracle League as well.
The 2019 Jail & Bail event raised close to $15,000. More information about the event, including names and photos of the 2020 "jail birds" can be found on Mike Miller Park's Facebook page and the Jail & Bail Facebook event page.
Jail & Bail flyer: Jail-Bail