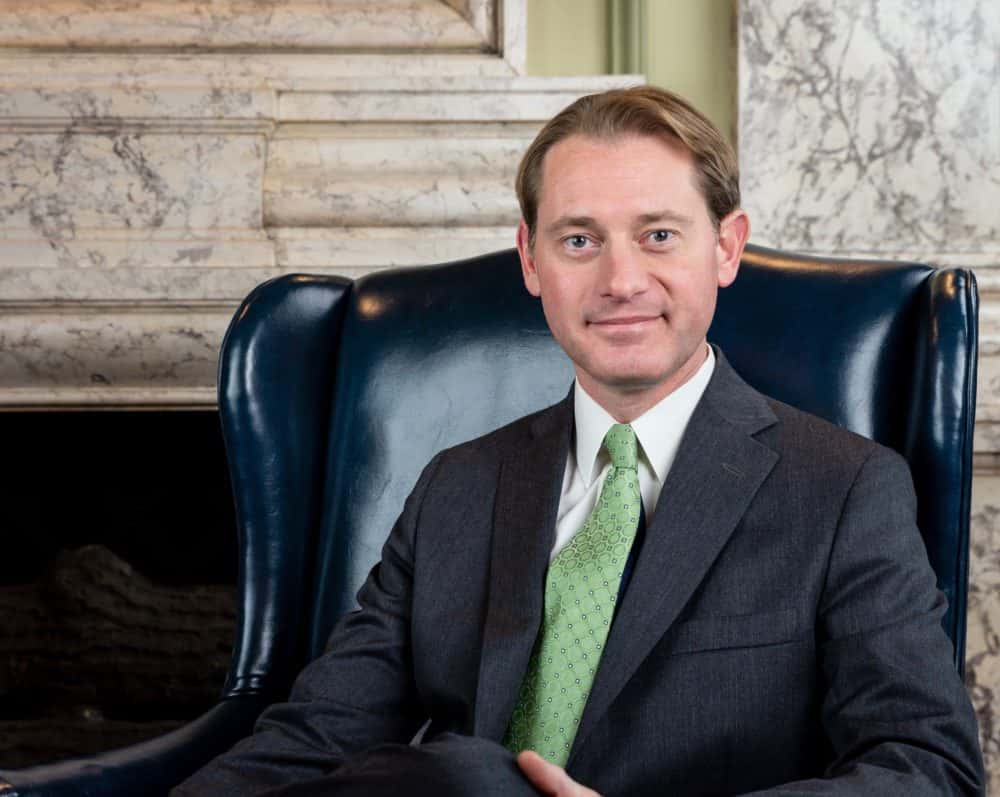 Adams drums up laughter with political barbs
FRANKFORT, Ky. (July 31, 2020) – Secretary of State Michael Adams addressed the Fancy Farm Picnic crowd virtually this year, as Western Kentucky's signature annual event proceeded, though in different fashion.
"The Fancy Farm Picnic is America's finest stump speaking attraction, where folks by the thousands converge for pulled pork and politics," Adams said.  "I grew up near Fancy Farm and have attended the Picnic about 20 times myself. I'll miss Western Kentucky's smiling faces this year and am grateful to say hello by video."
Please see attached video with Secretary Adams' remarks.