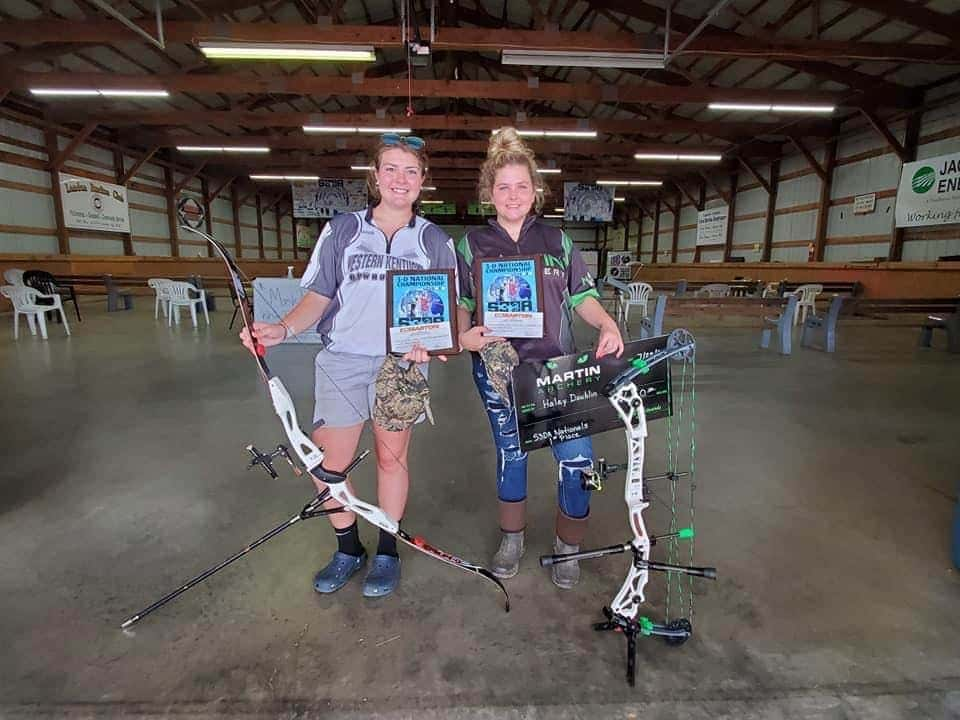 Maci West placed first in the middle school Olympic Recurve event at the S3DA 3-D National Championships held in London, KY July 23-26 at the Laurel County Fairgrounds. This is Maci's second national title in this event. A student at North Marshall Middle School, Maci will be a freshman at Marshall County High School this school year.
Bella Barrett placed second in the high school Olympic Recurve division and Hannah Smith placed third in high school Olympic Recurve at Nationals. Both girls attend Marshall County High School.
Haley Doublin from Graves County placed first at Nationals in the middle school Bowhunter class. She will be a freshman at Graves County High School.
They are all members of West Kentucky Bowhunter Club coached by Tom Patterson.