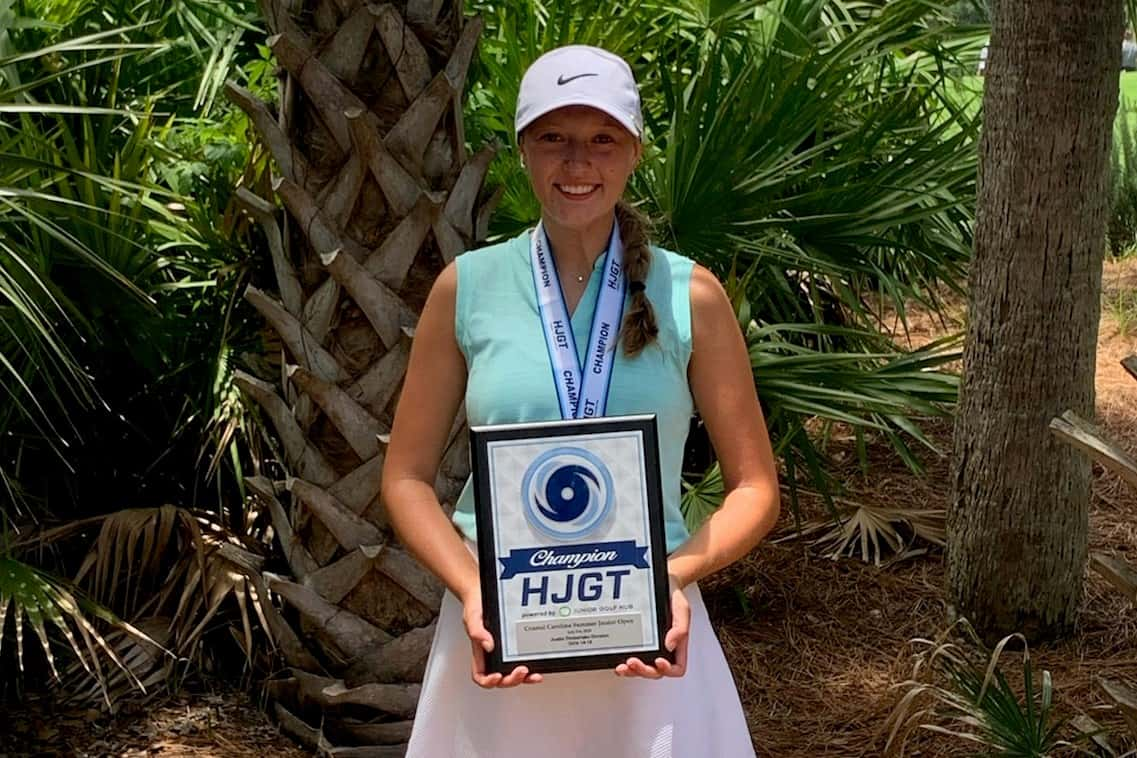 With golf one of the few sports allowed to conduct competitions this summer, Marshall County golf team members are making the most of it and rising to the top. Megan Hertter, an in-coming junior for the Lady Marshals team, has been on a run with three first place finishes and a top five.
Hertter's successful summer has led to a current #1 ranking in the state of Kentucky.
A sign of great things to come in May, Hertter received the 2020 Justin Thomas grant. The $3,000 grant is designed to allow players to attend prestigious junior golf tournaments across the US.
This past weekend in Indianapolis, IN at Hickory Stick Golf Club in a PJGT qualifier, Hertter shot 6-under (69-67), highlighted by a run of six birdies on Sunday to take the win by eight strokes and qualify for the Notah Begay III Junior Golf National Championship in November. Begay is a PGA Professional and analyst for the Golf Channel. Sunday's round of 67 was a career-best for Hertter.
She will join fellow teammate Trinity Beth, who has already qualified for the tournament, at Koasati Pines Golf Course in Kinder, LA Nov. 14-17 with the final round televised on the Golf Channel.
Highlights of her summer so far include a first place finish (77-72) in the HJGT Tennessee Junior Open at Champions Run Golf Course in Rockvale, TN, June 13-14.
She followed that up with a fourth place tie (80-69) in the HJGT College Summer Prep Series at the University Club of Kentucky in Lexington on June 20-21.
Hertter claimed another first (74-71) July 5-6 in the HJGT Coastal Carolina Summer Junior Open held at Palmetto Dunes Golf Club in Hilton Head Island, SC.
She is set to begin the Marshall County High School season with the KHSAA decision to allow golf to begin on time July 31. Hertter will help lead the team to a possible fourth straight Region I title and fourth straight trip to the state tournament. The Lady Marshals finished third in the 2019 KHSAA State Golf Championships.