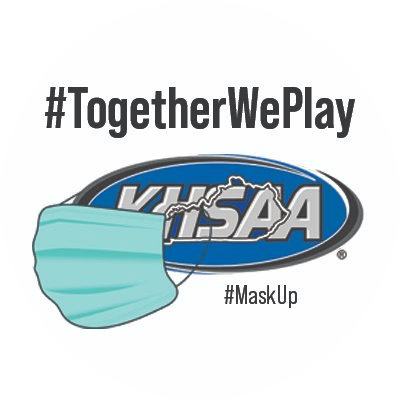 Fall sports is a GO…as approved during the KHSAA Board of Control Special Meeting at 9:00 am. Tuesday morning via Zoom, viewed live by nearly 5,000 at times and lasting for three hours.
KHSAA Commissioner, Julian Tackett, said that a collection of information from across the country has been looked at by the board members but decisions would be made on Kentucky data. Tackett said the majority he has heard from are for some form of fall sports season, saying "We can't forget the value of sports as a compliment to school."
"No matter what decision is made, we have to be ready to pivot on a moments notice", Tackett said. "We have to be flexible."
The board discussed three separate options that covers soccer, volleyball, cross country and field hockey, approving Option 1 in a unanimous 17-0 vote with one abstention by Jefferson County Athletic Director Jerry Wyman.
August 24: First week of practice which will be limited to 7.5 hours (amended from six hours) for all sports.
August 31: Full practices can begin.
September 7: First week for competitions.
This is a change from the original start to practices set at the last meeting for August 3. The current "Segment 3" stays in place for all sports that limits practice per week to six hours and groups of up to 50 until August 24.
Golf has not changed from the last meeting and can begin competitions as planned on July 31.
This option allows these sports, with the exception of soccer, to play approximately 80 percent of their season. Soccer post-season will begin on October 12.
The board approved an August 24 start date for competition cheer and dance teams in a 17-0 vote with Wyman abstaining.
The first recommendation for football was to begin regular practice the week of August 24 with games beginning on September 18, which would be an 8-week regular season, and playoffs to begin the week of November 13 with state finals on December 11-12.
Board member and Marshall County School Superintendent, Trent Lovett, was in favor of three weeks of practice instead of four with games starting September 11. Lovett said "they are ready to play." This schedule was approved by a 17-0 vote with Wyman abstaining.
August 24: First week of practice 7.5  hours (helmets only)
August 31: Full practice can begin
September 11: First game
November 6: Final game
November 13-14: Playoffs begin
December 11-12: State championships
Scheduling restrictions were limited to out-of-state opponents except a boarder county of Kentucky. Tackett said they need to restrict the "bubble" of who teams are playing and doesn't think that should stop with fall sports.
With the exception of golf and cross country, the board approved to limit the size of non-NFHS-sanctioned events that schools host to eight teams for all sports including soccer, volleyball, field hockey, basketball, baseball and softball.
The board approved a 1-game seed for post-season play. If teams play multiple times during the regular season, the first game will determine the seed.
Also approved, football will be limited to 60 uniformed players at games, 24 for soccer, 15 for volleyball and 10 in cross country, which in most cases, matches current region and state limits. Volleyball will not exchange benches each set.
The next Board of Control meeting is set for August 20, four days before fall sports are set to begin practices.
View the entire meeting HERE