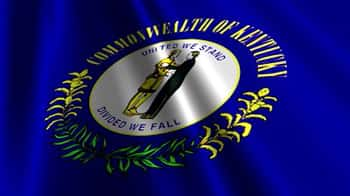 FRANKFORT, Ky. (July 28, 2020) – Gov. Andy Beshear on Tuesday updated Kentuckians on the state's continuing efforts to fight the novel coronavirus 2019 (COVID-19).
Gov. Beshear again warned that without everyone complying with safety requirements – including social distancing, wearing face coverings and avoiding travel to virus hotspots – we risk squandering our hard work and facing the devastation being experienced by some other states.
"Today, again, tough news for Florida and Texas: Florida setting a record for deaths in a single day and in Texas, every six minutes and 16 seconds they are losing someone to COVID-19," the Governor said. "But again, we are at a point in time where we have the ability to stop this before it gets anywhere close to what we've seen in those states."
Case Information
As of 4 p.m. July 28, Gov. Beshear said there were at least 28,126 coronavirus cases in Kentucky, 532 of which were newly reported Tuesday. Twenty-one of the newly reported cases were from children ages 5 and younger, including a 2-month-old girl from Madison County and a 7-month-old boy from Graves County.
"Today's update gives us hope that we may be seeing a new plateau or stabilization, although it is too early to come to that conclusion," the Governor said. "It's also the first time the positivity rate has gone down in four days. My hope is that the facial covering requirement is starting to kick in and help."
Ten new deaths were reported Tuesday, raising the total to 719 Kentuckians lost to the virus.
The deaths reported Tuesday include a 74-year-old woman from Butler County; an 84-year-old man from Fayette County; two women, ages 86 and 87, and an 82-year-old man from Jefferson County; two women, ages 89 and 101, and an 83-year-old man from Logan County; a 37-year-old man from Lyon County; and a 73-year-old woman from Oldham County.
As of Tuesday, there have been at least 599,251 coronavirus tests performed in Kentucky. The positivity rate currently stands at 5.08%. At least 7,470 Kentuckians have recovered from the virus.
For additional information, including up-to-date lists of positive cases and deaths, as well as breakdowns of coronavirus infections by county, race and ethnicity, click here.