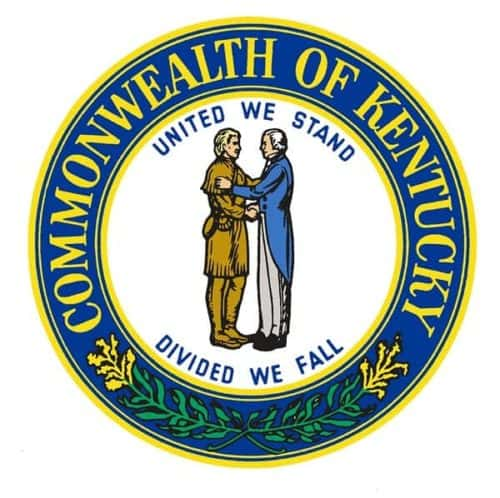 FRANKFORT, Ky. (June 30, 2020) – Gov. Andy Beshear on Tuesday updated Kentuckians on several state initiatives, including continuing efforts to address the novel coronavirus 2019 (COVID-19) as well as economic developments.
Gov. Beshear and administration officials also spoke about the challenges posed by surging coronavirus cases in some other states and the latest state budget projections. He also made a major announcement that will significantly reduce the number unemployment insurance claims brought on by the pandemic.
Economic Development
Gov. Beshear also spoke Tuesday about economic development in the commonwealth, including two major new investments.
Among the new projects is a $9 million hemp processing facility being created by Shyne Labs in Simpson County. Shyne Labs relocated from California and already employs about 20 Kentuckians. The new facility is expected to bring 60 more full-time jobs in the commonwealth as the company expands its CBD oil-extraction business.
Another major project is a $2 million plan by Richmond-based Truck Equipment & Body Co. of Kentucky Inc. to build out a facility in Powell County. The new facility is expected to create 43 full-time jobs.
Case Information
As of 4 p.m. June 30, Gov. Beshear said there were at least 15,624 coronavirus cases in Kentucky, 282 of which were newly reported Tuesday. Five new deaths Tuesday, raising the total to 565 Kentuckians lost to the virus.
The deaths reported Tuesday include a 70-year-old man from Campbell County; a 71-year-old man from Hardin County; and two women, ages 77 and 86, and a 92-year-old man from Jefferson County.
As of Tuesday, there have been at least 404,781 coronavirus tests performed in Kentucky. At least 3,990 Kentuckians have recovered from the virus.
For additional information, including up-to-date lists of positive cases and deaths, as well as breakdowns of coronavirus infections by county, race and ethnicity, click here.
Trends and Outlook
Dr. Steven Stack, commissioner for the Department for Public Health, spoke Tuesday about where Kentucky and the rest of the U.S. stand after months of efforts to limit the spread of the coronavirus.
"We have tried to be gradual and phased, so we didn't get into trouble quickly and we could make adjustments if we needed to," Dr. Stack said.
"Ladies and gentleman, we have undeniably blunted the curve in the state of Kentucky," Dr. Stack said. "Over the last 120 days or so, since we started this on March 6, we have undeniably kept that curve flat. This is a success in the middle of a very, very difficult situation."
In contrast, Dr. Stack spoke about surging cases in the South and Southwest that followed an easing of restrictions. Coronavirus cases in Arizona, South Carolina and Florida have spiked sharply in recent days, leading officials in those states to pull back on reopening economic activities amid renewed fears of hospital capacity shortages.
Dr. Stack emphasized Team Kentucky's mantra for a safe reopening: hands, face, space and testing. Frequent hand washing and sanitization, along with wearing cloth masks and maintaining six feet of distance from others are the frontline measures everyone can take to slow COVID-19.
Gov. Beshear also asked Kentuckians to remain vigilant over the Fourth of July weekend.
"Because we will not have another one of these briefings unless something comes up before the Fourth of July, we need you to be safe. Safe not just for you, but your actions create safety for the people around you and that you may interact with 10 days after the Fourth of July," the Governor said. "Remember, so many people can be asymptomatic. If you put yourself in a dangerous place, you get the virus, you could feel fine. It can be five, seven, 10 days after and you can spread it to someone who won't be fine. So, 'hands, face, space' over the Fourth of July. Overall we did pretty good job over Memorial Day weekend. Let's make sure we continue to protect one another."
Benefits Extension
Eric Friedlander, secretary of the Kentucky Cabinet for Health and Family Services, provided information Tuesday about an extension of benefits aimed at keeping children healthy and properly fed.
The deadline to apply for Pandemic-Electronic Benefits Transfer (P-EBT) has been extended until the end of August. P-EBT provides equivalent funding for meals that students would have been provided in school this spring without the closures due to COVID-19. If people have questions about how to access these benefits, go to chfs.ky.gov and search for "PEBT," email PEBT.info@ky.gov or call 855-306-8959.
Kentuckians who are uninsured can apply for short-term coverage through Medicaid Presumptive Eligibility. Families can apply online at chfs.ky.gov or benefind.ky.gov, by contacting an application assister at healthbenefitexchange.ky.gov or by calling 855-459-6328. Initial coverage ends two months after the application month, unless the person applies for regular Medicaid or Presumptive Eligibility is extended due to a continued COVID-19 state of emergency. The state is extending Presumptive Eligibility benefits for three months for anyone who already applied and whose coverage was previously set to end June 30.
Unemployment Insurance Update
Today, Gov. Beshear announced the state has hired a globally renowned firm, Ernst & Young, to help overcome years of funding and personnel cuts to the Office of Unemployment Insurance and begin immediately processing outstanding claims that resulted from the COVID-19 global pandemic.
About 56,000 initial claims from March, April and May have not been processed.
Actions taken to improve the system:
• Reorganized the unemployment office and moved it to the Labor Cabinet.
• Increased workforce that is processing claims from roughly 40 to 100.
• Appointed the Labor Cabinet secretary to oversee the Office of Unemployment Insurance.
• Announced in June that a contract would be needed with an outside vendor to process claims and answer more public questions.
• Asked the Labor Cabinet to add more in-person services, including out in the counties.
• Issued an RFP to secure a new unemployment system.
The state's deal with Ernst & Young begins July 1 and runs for four weeks. Its workers will help process claims both in person and over the phone. Officials estimate the contract staffers will be able to process at least 50,000 claims. Ernst & Young also will review the state unemployment insurances processes, data and technology architecture.
Budget Update
Gov. Beshear provided updated information about the state's budget outlook as the economy continues to feel the shocks sparked by efforts to slow the coronavirus. As he has noted repeatedly, the Governor said again that the worsening budget outlook is going to require hard choices.
"I've told you before that this virus is decimating every state budget across the country and that if we do not have additional stimulus from the federal government, another CARES Act, that we would be facing devastating cuts," the Governor said. "I believe I told you before that I think that they would be the largest cuts that we've seen in our history."
According to the most recent estimates, the 2021 budget is likely to face a shortfall of $1.1 billion. Gov. Beshear said that will require cuts of 16% to 29% across state departments.